RHAPSODY 1.30 Ct AAAA Burmese Blue Sapphire Floral Stud Earrings in 950 Platinum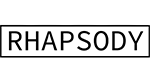 Product Highlights
GRACE FOR YOU: The abundant floral design of these earrings is a sight to behold
CARFTED WITH LOVE: The pair is featured in the stud formation, offering a sublime design to own
A SIGHT TO EMBRACE: The earrings are enchanting and introduce you to grace and beauty of mother nature
A DESIGN TO OWN: The floral design is formed with the help of fourteen round and faceted Burmese Blue Sapphires
RARE AND GORGEOUS: The pair is manufactured using 950 grade platinum
BEAUTY OF BLUE: The blue gems are available with 1.300 carats of weight, each held with a prong support with screw clasps at the back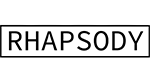 Product Highlights
GRACE FOR YOU: The abundant floral design of these earrings is a sight to behold
CARFTED WITH LOVE: The pair is featured in the stud formation, offering a sublime design to own
A SIGHT TO EMBRACE: The earrings are enchanting and introduce you to grace and beauty of mother nature
A DESIGN TO OWN: The floral design is formed with the help of fourteen round and faceted Burmese Blue Sapphires
RARE AND GORGEOUS: The pair is manufactured using 950 grade platinum
BEAUTY OF BLUE: The blue gems are available with 1.300 carats of weight, each held with a prong support with screw clasps at the back
3590591

4 Instalments of £99.99
Details
https://www.tjc.co.uk/earrings/rhapsody-950-platinum-aaaa-burmese-blue-sapphire-floral-stud-earrings-with-screw-back-1.41-ct.-3590591.html
Product Actions
for free fast delivery
& Extended Warranty
Equivalent to £6.67 / month (
save

£15.89
)
Unlimited Free Delivery
Free Fast Delivery
Seamless access
No Minimum Spend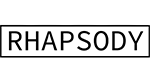 Product Highlights
GRACE FOR YOU: The abundant floral design of these earrings is a sight to behold
CARFTED WITH LOVE: The pair is featured in the stud formation, offering a sublime design to own
A SIGHT TO EMBRACE: The earrings are enchanting and introduce you to grace and beauty of mother nature
A DESIGN TO OWN: The floral design is formed with the help of fourteen round and faceted Burmese Blue Sapphires
RARE AND GORGEOUS: The pair is manufactured using 950 grade platinum
BEAUTY OF BLUE: The blue gems are available with 1.300 carats of weight, each held with a prong support with screw clasps at the back
Product Details
Brand

rhapsody

Color

Blue

Product Code

3590591

Number of Gemstones

14

Total Gem Weight

1.410ct.

Metal Name

Metal Weight

2.640

Metal Karatage

950 Platinum

Metal Type

Platinum

Type

Web Exclusive

Main Stone Name

burmese blue sapphire
Stone Details
Burmese Blue Sapphire Round 2.5mm Faceted Cut

Qty: 14 Weight: 1.410ct.
Product Description
Let your style speak as you wear the floral charm of these stud earrings. Crafted in the shape of a flower, the design is beautified with deep blue coloured Burmese Blue Sapphire. The sapphire is round in shape with a faceted surface, weighing 1.300 carats in total. The frame of these exclusive earrings is made using a 950 platinum finish, equipped with a screw clasp, prong support and a basket frame base support.