Tanzanite
Tanzanite is a stone that changed the world of jewellery! Flaunting brilliant violet-blue colours, it is found in only one place in the entire world – Tanzania, near Mount Kilimanjaro. The December's birthstone is coveted for its rarity and limited availability, making it one of the most appreciated stones of this decade.
Rarer Than A Diamond
Considered to be a thousand times rarer than a diamond, a tanzanite only has a single source in the entire world – on the foothills on Mount Kilimanjaro. The total mining area of tanzanite is only 2.7 miles, and only 5% of the total yield is considered gemstone quality. Experts claim that the chances of finding another source of tanzanite are less than one in a million!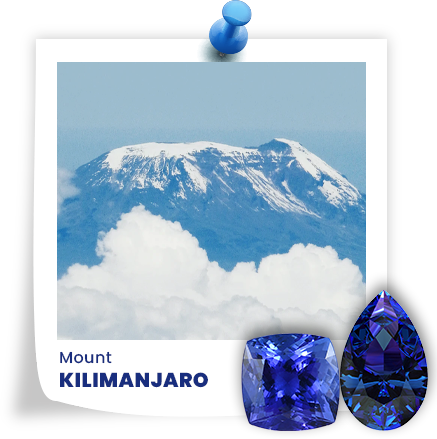 Type Of Tanzanite
The glory of tanzanite yields only 5% that is considered as gemstone quality. A good majority of tanzanite gems are graded in 4 levels, which range from A to AAAA. Find the difference in its grades
Cutting the Middlemen
TJC has access to the rough yield, which enables us to source, cut, and set the best selection in-house. We bring a constant supply of peaking quality stones at super affordable prices. We cut the middlemen, keeping our prices constantly low and affordable for all.