RHAPSODY 2.90 Ct AAAA Burmese Ruby and Diamond Double Halo Ring in 950 Platinum 6.59 grams VS EF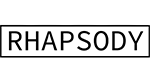 Product Highlights
Free Resizing +/- 1 Sizes, Please contact customer care after order
Wear luxury at your finger in the best taste with this ring
Classic halo design is timeless and beautiful
At the heart is a beautiful AAAA Burmese Ruby
Halo of glimmering diamonds brings more attention to the centre stone
Band and base have been set in 950 platinum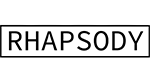 Product Highlights
Free Resizing +/- 1 Sizes, Please contact customer care after order
Wear luxury at your finger in the best taste with this ring
Classic halo design is timeless and beautiful
At the heart is a beautiful AAAA Burmese Ruby
Halo of glimmering diamonds brings more attention to the centre stone
Band and base have been set in 950 platinum
Was £1,599.99 , You Save 15%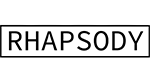 Product Highlights
Free Resizing +/- 1 Sizes, Please contact customer care after order
Wear luxury at your finger in the best taste with this ring
Classic halo design is timeless and beautiful
At the heart is a beautiful AAAA Burmese Ruby
Halo of glimmering diamonds brings more attention to the centre stone
Band and base have been set in 950 platinum
Product Details
Brand

rhapsody

Product Code

M3459342

Number of Diamonds

64

Total Gem Weight

2.900ct.

Metal Weight

6.590

Gender

NotApplicable

Diamond Details

Diamond Round 1.2mm Carving

Qty: 30 Weight: 0.250ct.

Diamond Taper Bagguet 1.5x0.75x0.038mm Carving

Qty: 34 Weight: 0.250ct.

Stone Details

Burmese Ruby Oval 9x7mm Faceted

Qty: 1 Weight: 2.400ct.
Product Description
Stop all the eyes at you when you step out wearing this stunning showstopper. This classic style halo ring is made to suit your elite taste in luxury. It has been studded with a massive crimson hued AAAA Burmese Ruby at the heart. Haloes of baguette and round cut diamonds contrast with the colour of centre stone and add sparkle to the piece. The base of this stunner has been set in 950-grade platinum to suit the colours of stones.