Leaf Diamond Ring in Rose Gold Plated Sterling Silver
Product Highlights
All About Design : This open leaf band ring has a symbolic representation of growth. 10.4 mm wide, this rose gold overlay ring is a nature-inspired design which is a must-have piece for any jewellery lover
Gemstone: The delicate filigree ring is adorned with a round faceted cut diamond of 1mm in polished finish to ensure a perfect sparkling wear for any occasion
Sterling Silver with Rose Gold overlay: This floral pattern ring is beautifully crafted in sterling silver, weighing 3.50 grams, making it a style statement piece for everyday wear. Also, it has rose gold overlay which makes it durable and keeps the shine alive for years to come
Unique Gift for Women: Jewellery is anytime a women's favorite gift and thus, this diamond studded ring is an ideal gift choice for anniversary, wedding, Mother's Day, graduation gift for sister, girlfriend, or any of your female friend
Product Highlights
All About Design : This open leaf band ring has a symbolic representation of growth. 10.4 mm wide, this rose gold overlay ring is a nature-inspired design which is a must-have piece for any jewellery lover
Gemstone: The delicate filigree ring is adorned with a round faceted cut diamond of 1mm in polished finish to ensure a perfect sparkling wear for any occasion
Sterling Silver with Rose Gold overlay: This floral pattern ring is beautifully crafted in sterling silver, weighing 3.50 grams, making it a style statement piece for everyday wear. Also, it has rose gold overlay which makes it durable and keeps the shine alive for years to come
Unique Gift for Women: Jewellery is anytime a women's favorite gift and thus, this diamond studded ring is an ideal gift choice for anniversary, wedding, Mother's Day, graduation gift for sister, girlfriend, or any of your female friend
Easy 30 days returns
If you are not fully satisfied with your purchase, you can return it within 30 days from Date of Dispatch. KNOW MORE
100% secure checkout
Available payment options.
Your Purchase Feeds
For every single item ordered by you, we donate a meal to a hungry child in India and UK. KNOW MORE
Product Highlights
All About Design : This open leaf band ring has a symbolic representation of growth. 10.4 mm wide, this rose gold overlay ring is a nature-inspired design which is a must-have piece for any jewellery lover
Gemstone: The delicate filigree ring is adorned with a round faceted cut diamond of 1mm in polished finish to ensure a perfect sparkling wear for any occasion
Sterling Silver with Rose Gold overlay: This floral pattern ring is beautifully crafted in sterling silver, weighing 3.50 grams, making it a style statement piece for everyday wear. Also, it has rose gold overlay which makes it durable and keeps the shine alive for years to come
Unique Gift for Women: Jewellery is anytime a women's favorite gift and thus, this diamond studded ring is an ideal gift choice for anniversary, wedding, Mother's Day, graduation gift for sister, girlfriend, or any of your female friend
Product Details
Size

M

Colour

White

Style

Product Code

3847318

Number of Diamonds

5

Total Gem Weight

1.000ct.

Metal Name

Metal Weight

3.500

Metal Karatage

925

Metal Type

Silver

Type

Web Exclusive

Plating

Rose Gold

Length

2CM

Height

2CM

Fine Jewellery

Yes

Fashion Jewellery

Yes

Gender

Female

Main Stone Name

white diamond

Pattern

Total Weight

0.01
Diamond Details
White Diamond Round 1mmmm Single Cut

Qty: 5 Weight: 0.010ct.
Product Description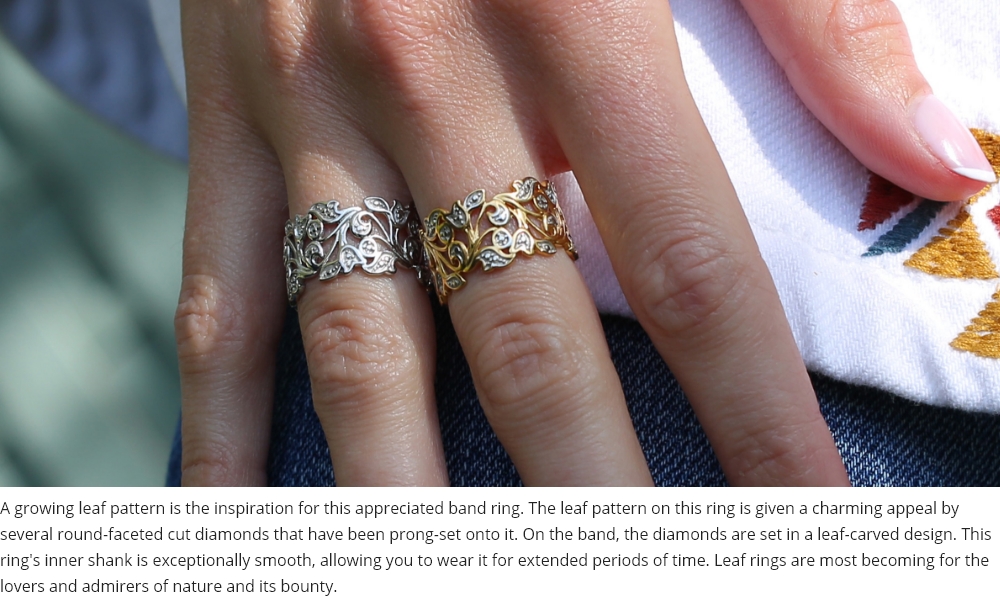 Nature's art through illuminating metals!
Features
The Ring's Leaf Design is timeless and highlights the beauty of nature.
The prong setting provides a secure hold on the diamonds, ensuring a flawless shine.
This Ring is encrusted with the magnificent beauty of exquisite Diamonds, which will transform your appearance into one of royalty.
The Ring is available in yellow gold, platinum, and rose gold plating on sterling silver, and has the perfect sparkle and sheen that will last for years.
Jewellery Care Tips
Store individually in a jewellery box
Keep your ring away from heat
Clean it with a silver polishing cloth
Avoid contact with perfumes
Remove jewellery when exercising
Remove jewellery before going to bed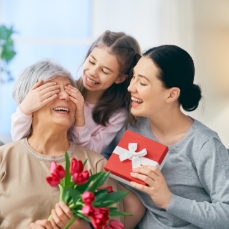 Gift for Mother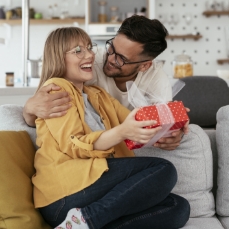 Gift for Wife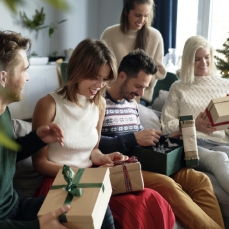 Gift for Friend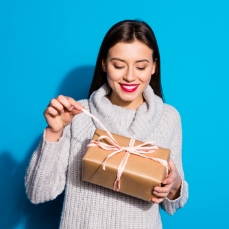 Gift for Yourself