Personalised Engraved Two Disc Necklace, Size18 Inch
Product Highlights
DYNAMIC LOOK: The two disc design of the necklace will add a dramatic element to your looks and will complete your each ensemble with a contemporary touch
FOR THE MODERN WOMAN: The two circular frames held together in one bail make for a very unique design that will be highly appreciated by modern women as it is piece that will match their formal as well as informal looks
Product Highlights
DYNAMIC LOOK: The two disc design of the necklace will add a dramatic element to your looks and will complete your each ensemble with a contemporary touch
FOR THE MODERN WOMAN: The two circular frames held together in one bail make for a very unique design that will be highly appreciated by modern women as it is piece that will match their formal as well as informal looks
D10058

3 Instalments of £9.99
Details
https://www.tjc.co.uk/pendants/personalised-engraved-two-disc-necklace-size18-inch-D10058.html
Product Actions
for free fast delivery
& Extended Warranty
Equivalent to £6.67 / month (
save

£15.89
)
Unlimited Free Delivery
Free Fast Delivery
Seamless access
No Minimum Spend
Product Highlights
DYNAMIC LOOK: The two disc design of the necklace will add a dramatic element to your looks and will complete your each ensemble with a contemporary touch
FOR THE MODERN WOMAN: The two circular frames held together in one bail make for a very unique design that will be highly appreciated by modern women as it is piece that will match their formal as well as informal looks
Product Details
Product Code

D10058

Metal Type

Silver

Type

family collection

Shape

Circle/Disc
Product Description
The two disc designs on the necklace provides a dramatic aspect to your outfit and adds a modern touch to any combination. The two circular frames in a single bail give a distinctive style that modern ladies really enjoy as it is a piece that matches both their official and casual look. The names of your close ones or the message to keep you inspired may be inscribed onto every disc of the pendant. Designed in sterling silver, it is even possible to select the finish that makes this necklace blending from a selection of three different variants: golden yellow plated, plated platinum and gold plated rose finish. The looped bail of the pendent is quite large and allows for the experimentation and style of a looped chain.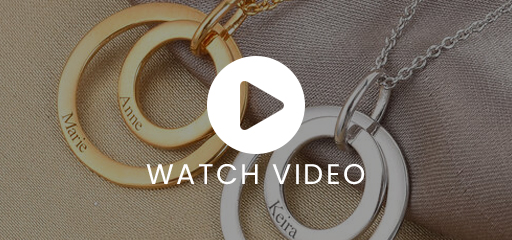 Know More About Personalise Engraved Two Disc Necklace in Silver
Get Yourself this beautiful necklace if you love to add an edgy look to your outfits. The necklace will look beautiful if worn single and will look more trendy if paired with some other sleek necklaces. So go with the trend and get your hands on this necklace!
PERSONALISE THEM: Each of the discs of the pendant can be engraved with the names of your dear ones or a message to keep you motivated
GET YOUR DAZZLE: Made in silver, you can even choose the finish in which this necklace to dazzle in from a choice of three variants: yellow gold plated, platinum plated and a rose gold plated finish
HUGE BAIL: The looped bail of the pendant is very big in size and can accommodate chunky chain too through it, allowing you to experiment and style
GIFT READY: If you are customising this necklace for a dear one then you need not worry about how to gift wrap it as it comes packed in an elite gifting box and is just ready to be gifted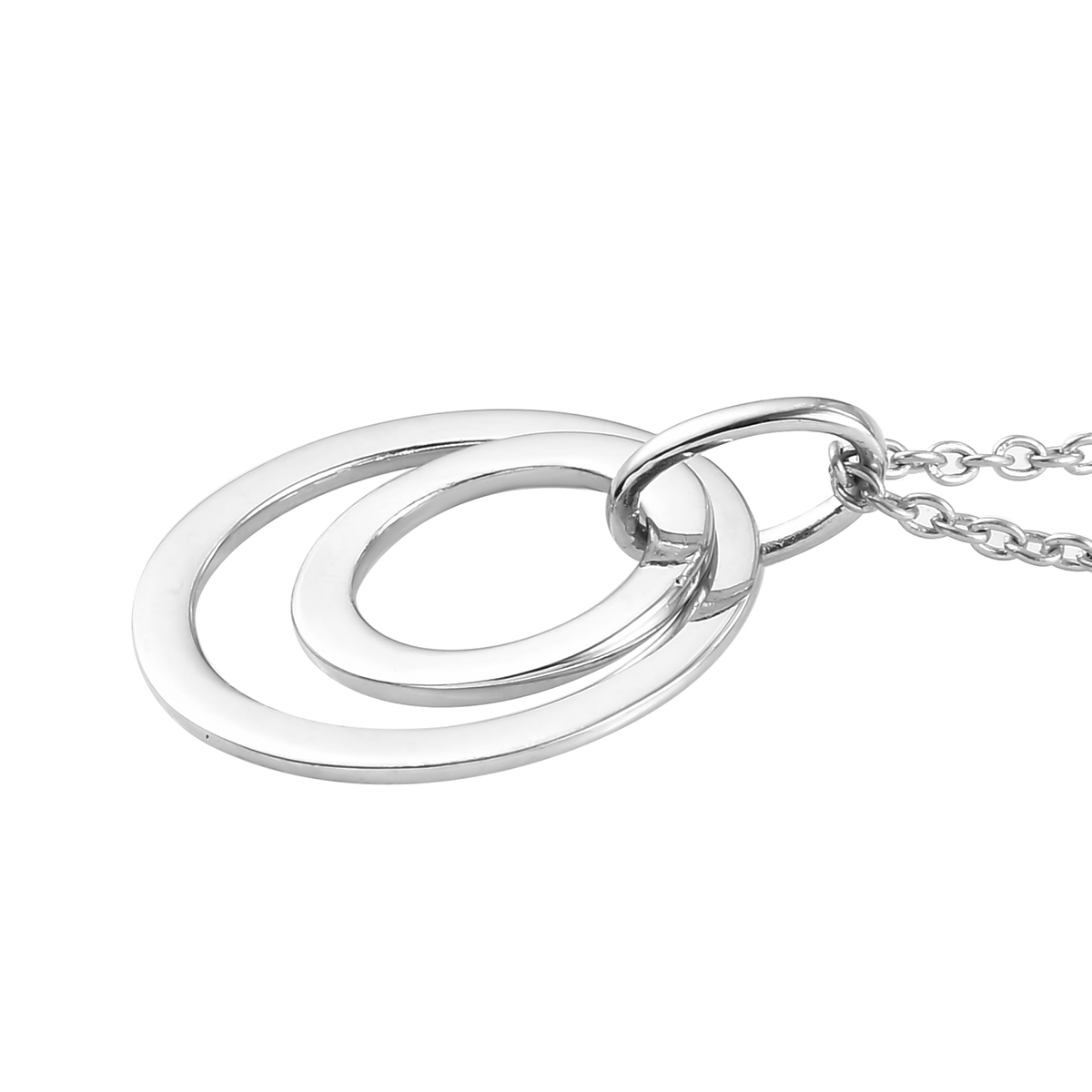 This versatile necklace is available in platinum and gold overlay so you can chose as per your wish.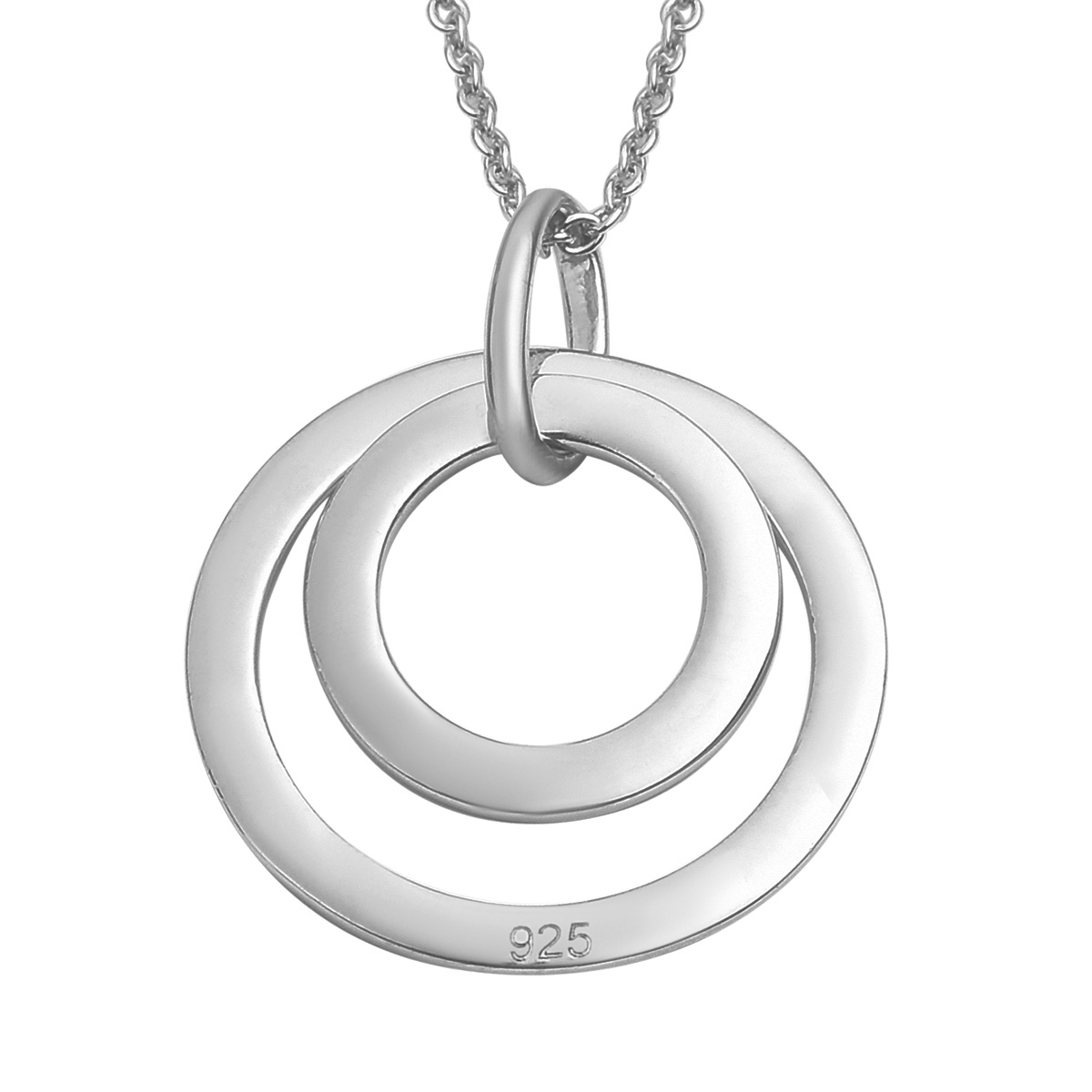 The discs in the pendant sit beautifully on the neck and adds grace to your neckline.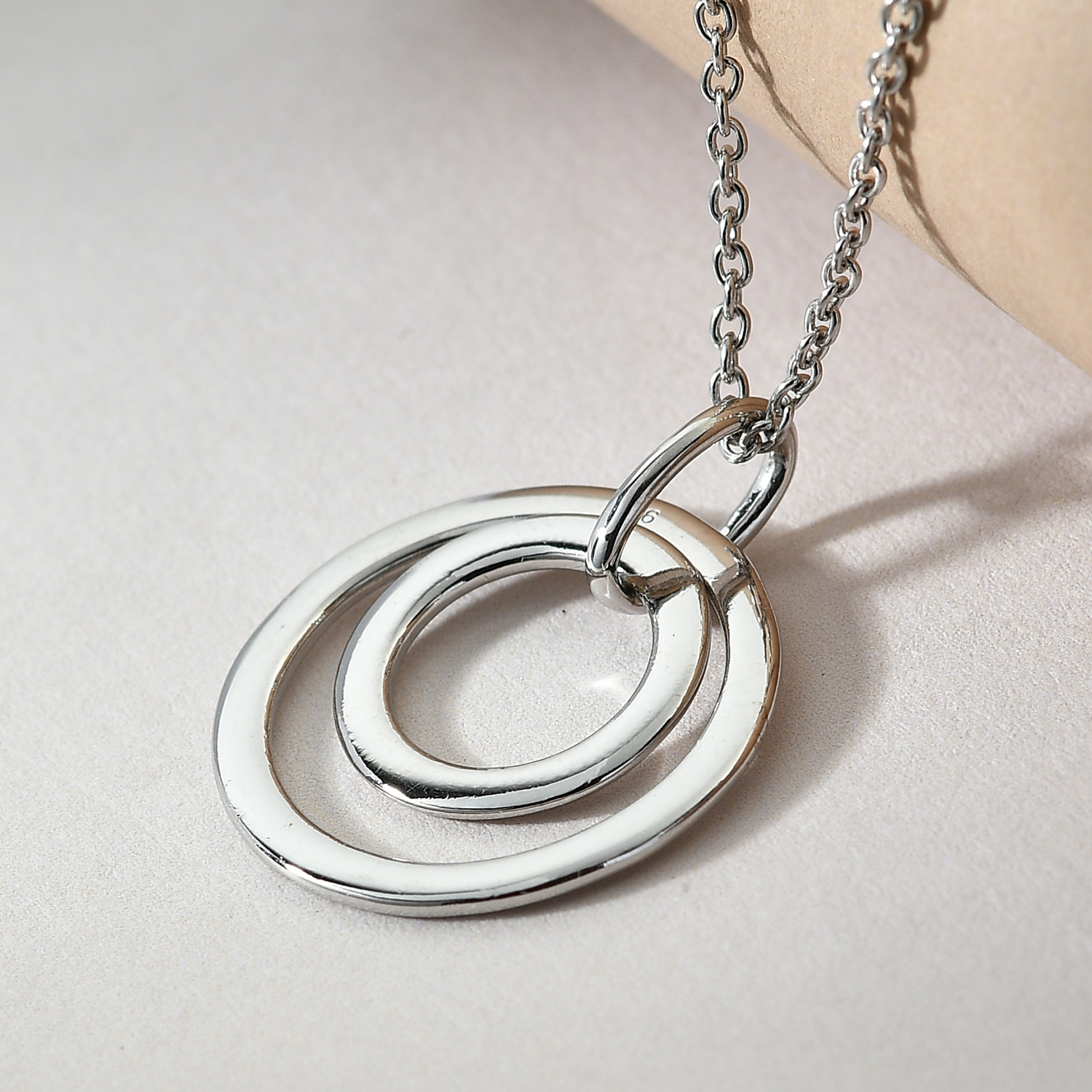 The finishing of the necklace is very clean and shiny making it a durable one.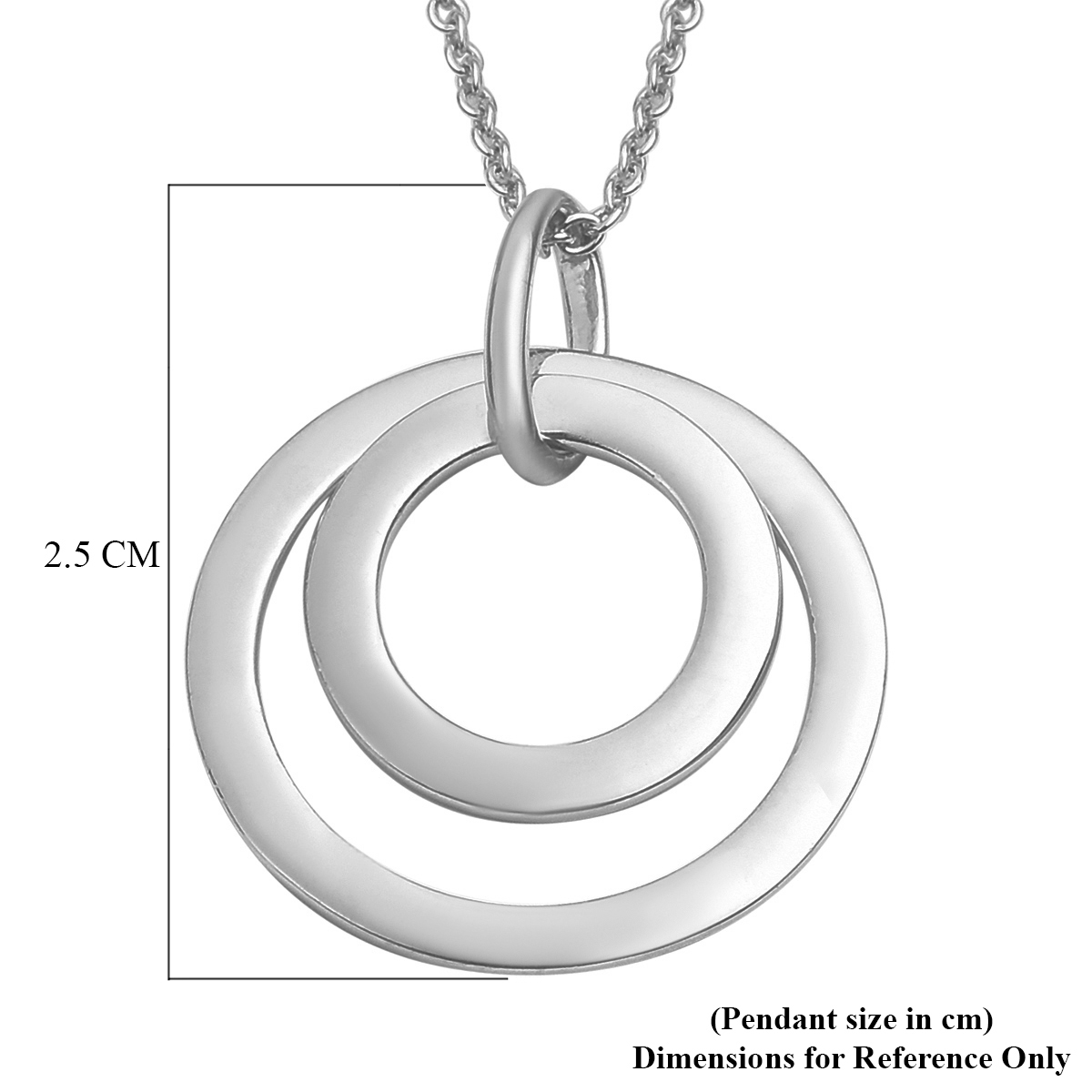 It makes for a perfect gift too with its amazing gift packing!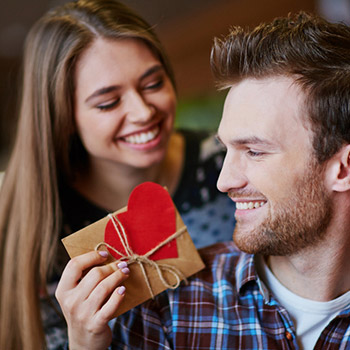 Perfect gift for her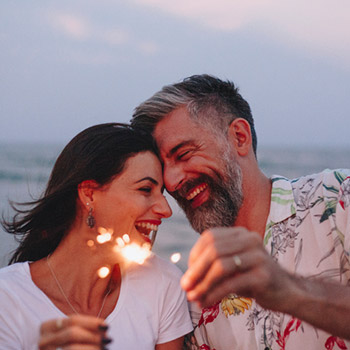 An ideal gift for anniversaries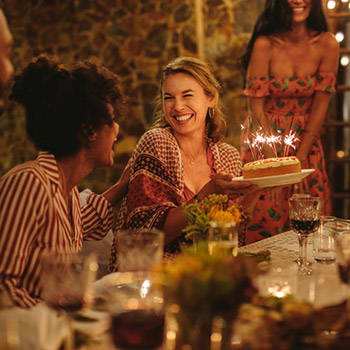 A wish of a special occasion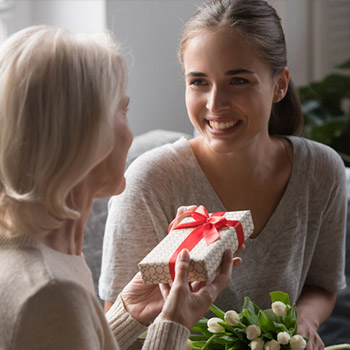 Or just to say that you're special