Personalise Engravable Disc and Star Layered Necklace, Size 15+2 Inch in Silvertone
£7.99
Was £9.99 , You Save 20%

5 Instalments of £1.59
Details
https://www.tjc.co.uk/necklaces/personalise-engravable-disc-star-steel-necklace-size-15%2B2-inch-stainless-steel-D10144.html
Product Actions
for free fast delivery
& Extended Warranty
Equivalent to £6.67 / month (
Save

£15.89
)
Unlimited Free Delivery
Free Fast Delivery
Seamless access
No Minimum Spend
Add this choker style necklace to your collection and flaunt something about your personality in a subtle yet bold way
A disc pendant and three star designed pendants form the necklace adding a art nouveau deco inspired look with their geometric shapes
Add this choker style necklace to your collection and flaunt something about your personality in a subtle yet bold way
A disc pendant and three star designed pendants form the necklace adding a art nouveau deco inspired look with their geometric shapes
£7.99
Was £9.99 , You Save 20%

5 Instalments of £1.59
Details
https://www.tjc.co.uk/necklaces/personalise-engravable-disc-star-steel-necklace-size-15%2B2-inch-stainless-steel-D10144.html
Product Actions
for free fast delivery
& Extended Warranty
Equivalent to £6.67 / month (
Save

£15.89
)
Unlimited Free Delivery
Free Fast Delivery
Seamless access
No Minimum Spend
Add this choker style necklace to your collection and flaunt something about your personality in a subtle yet bold way
A disc pendant and three star designed pendants form the necklace adding a art nouveau deco inspired look with their geometric shapes
Product Description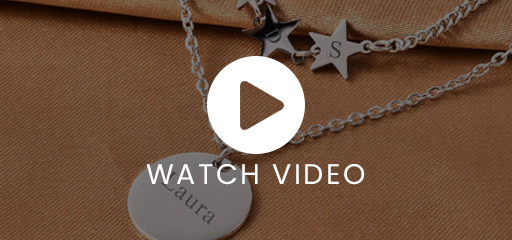 Know More about Personalise Engravable Disc and Star Steel Necklace
Go with the trend and get your hands on this beautiful layered necklace which is sure to enhance your everyday look. The double layering of the chain and different shapes of the pendant gives it a very funky look. So get it engraved with your wish and get customizing! <
Add a personal touch to it by getting the star pendant engraved with an initial while the disc pendant can display a name
Silver toned metal forming the necklace adds durability to it and is hypoallergic
The two layered necklace is fastened at your neckline with the aid of a comfortable lobster clasp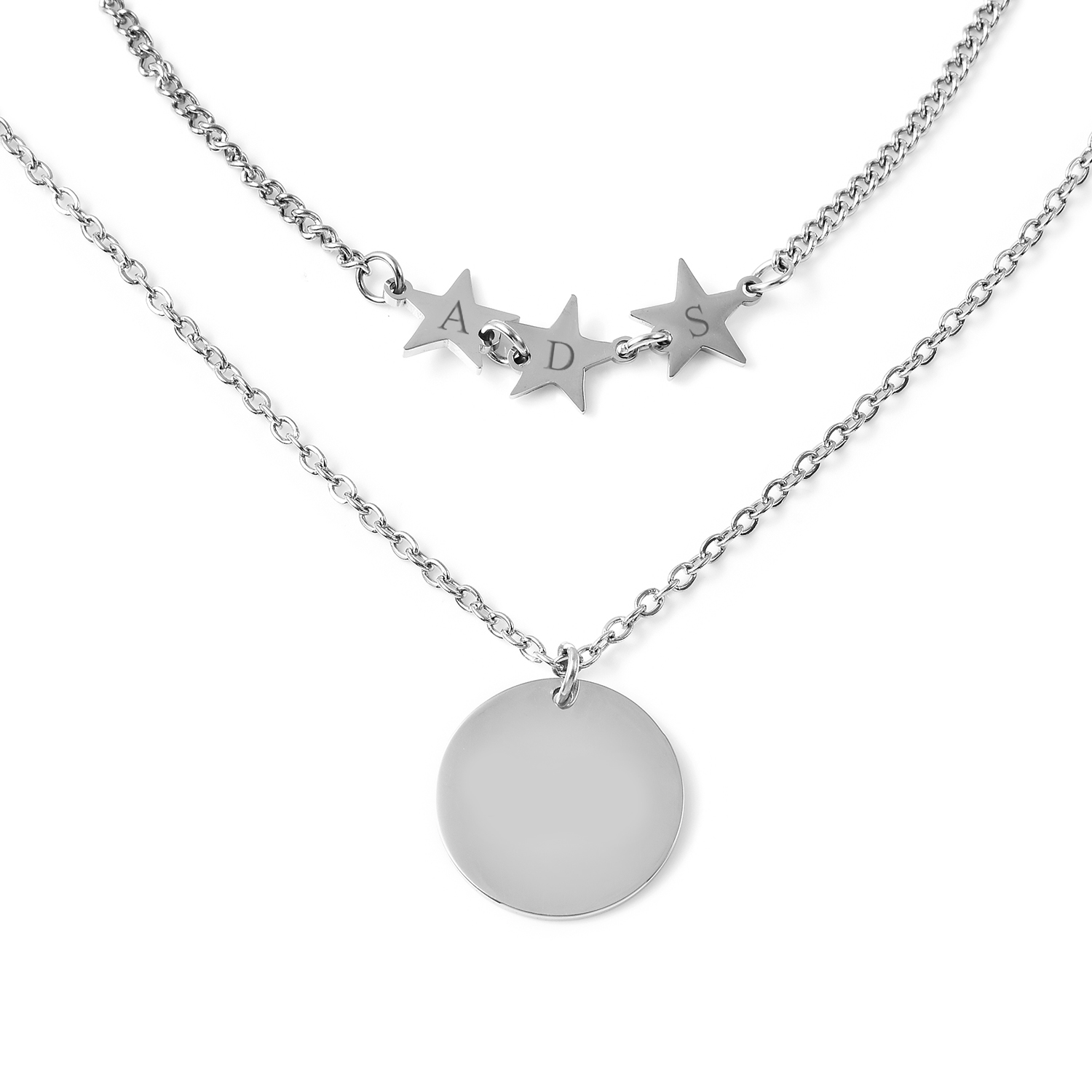 The pendants will sit beautifully on your neck gracing your neckline.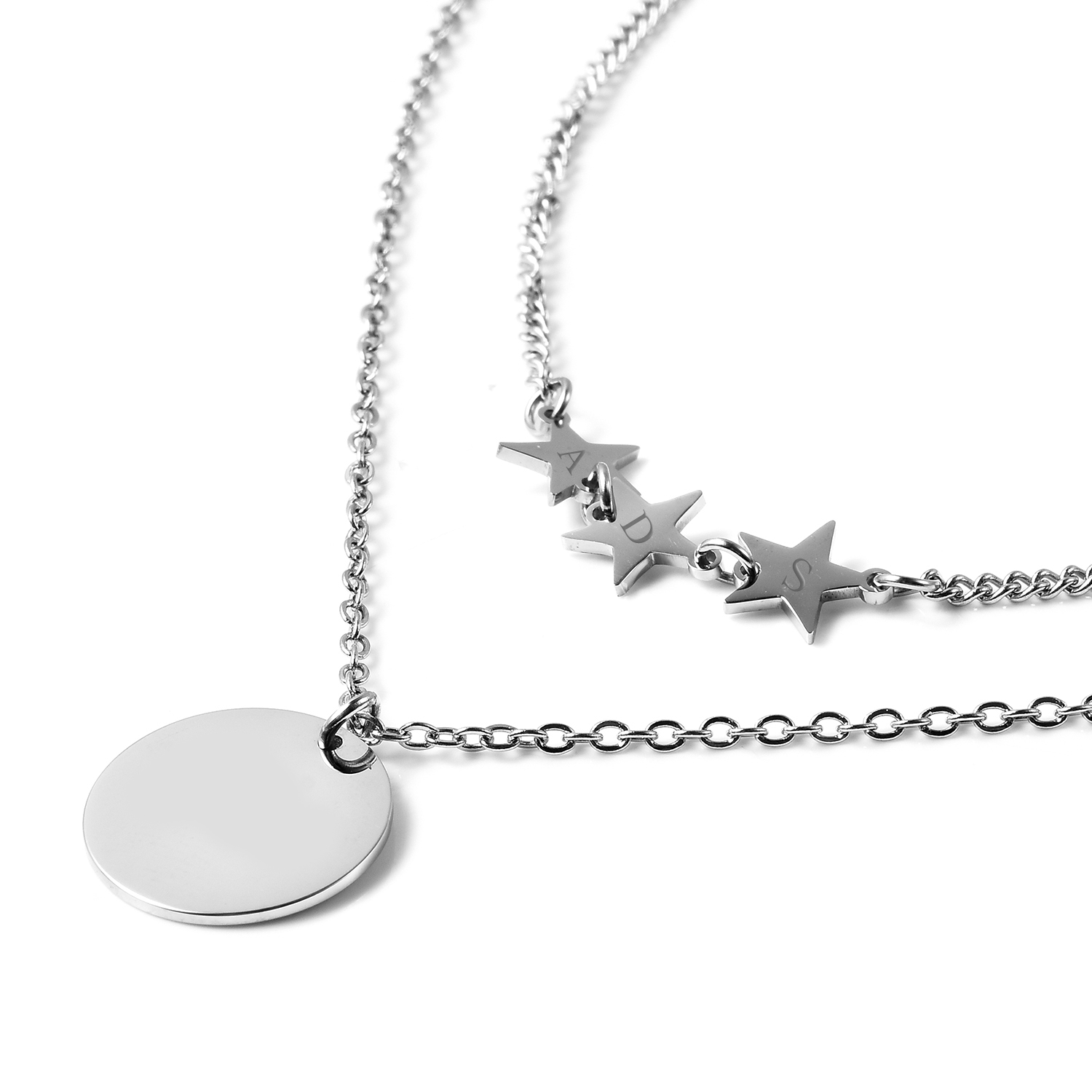 The mariner link sleek chain gives it an edgy look and makes it comfortable to wear without irritating your skin.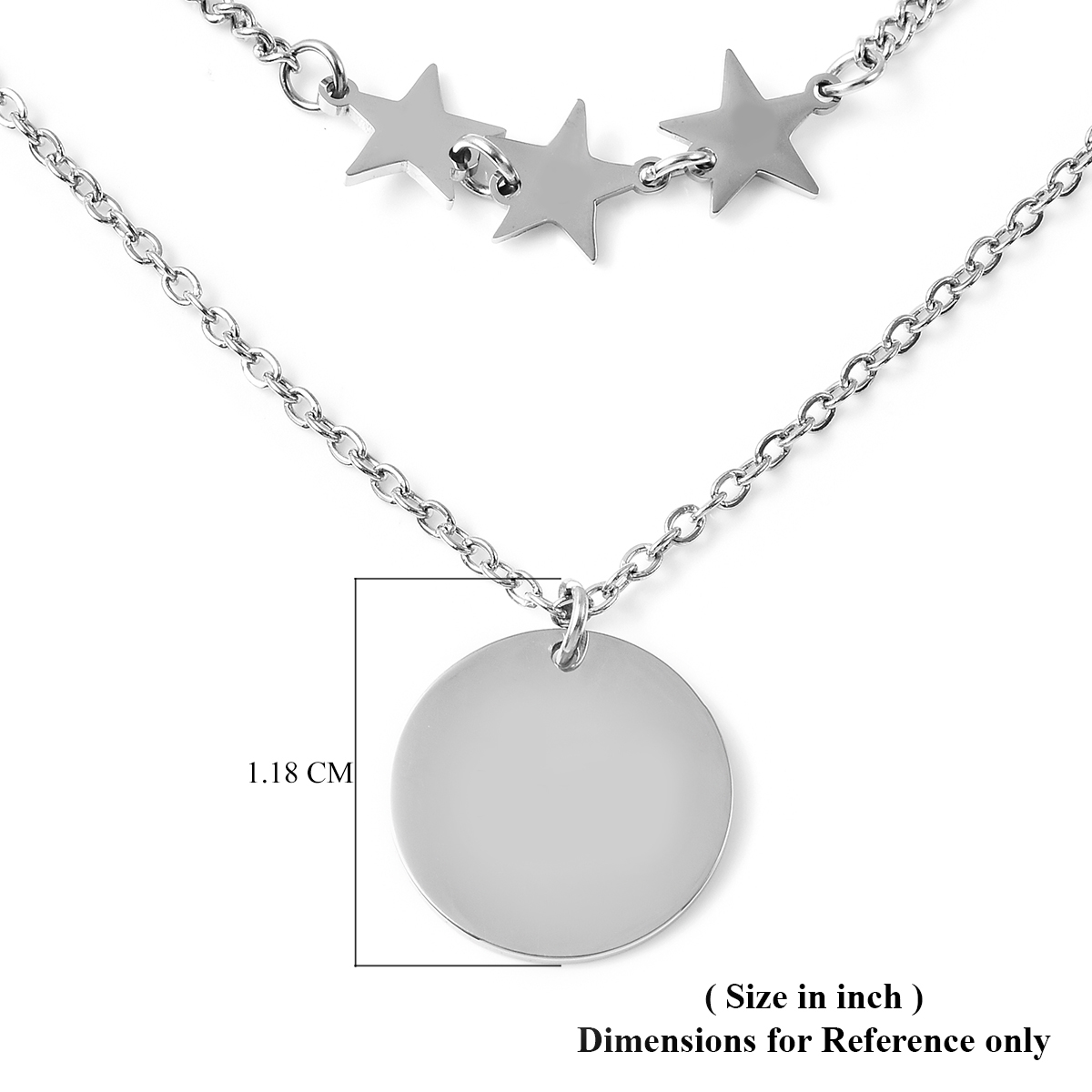 The pendants can be engraved with anything you like making it a perfect for your loved ones too.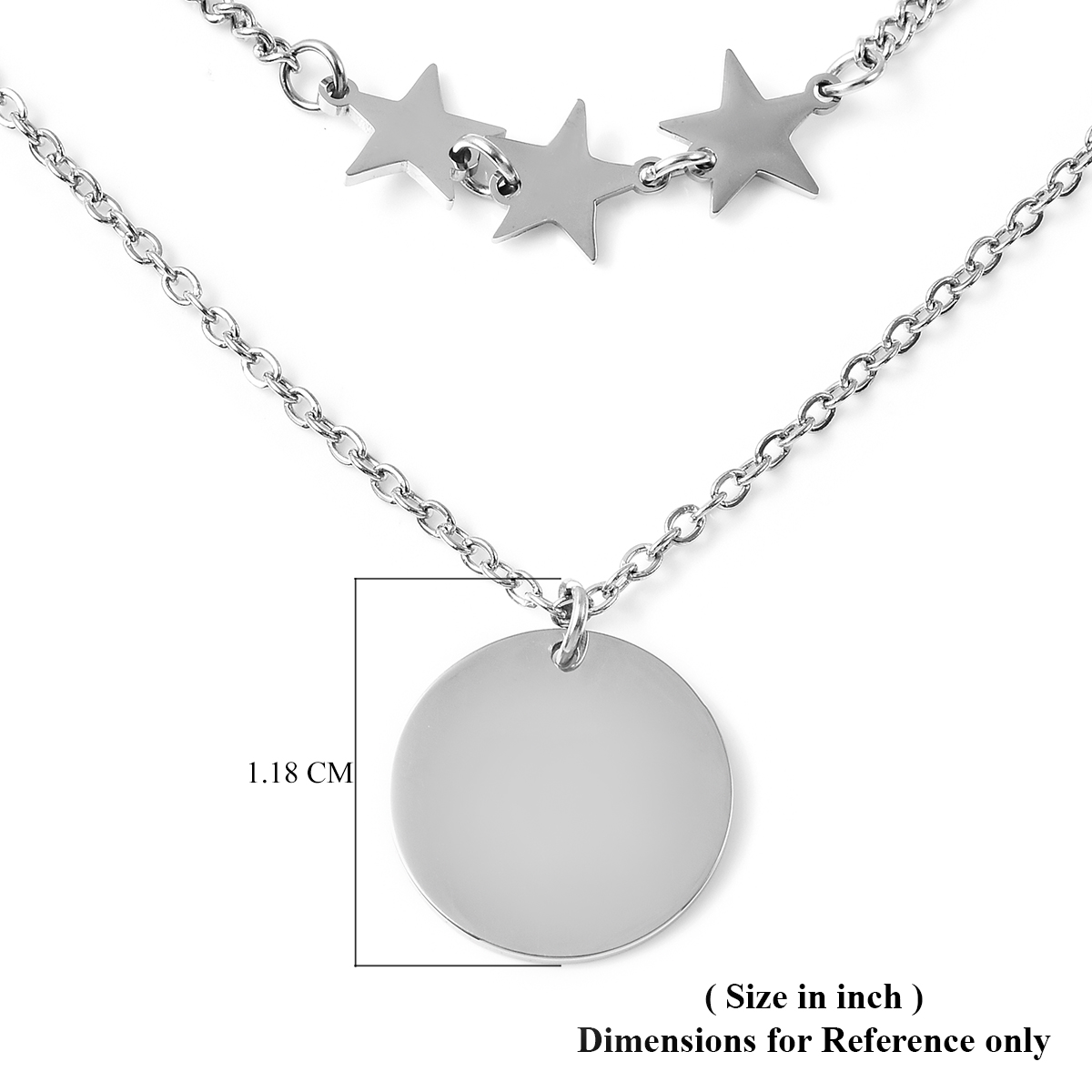 The lobster clasp makes it easy to secure and comfortable to wear.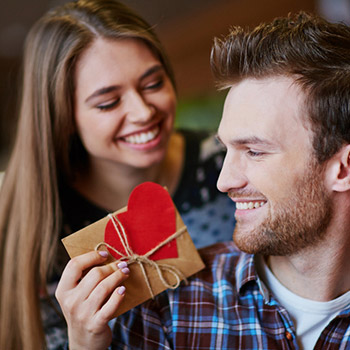 Perfect gift for her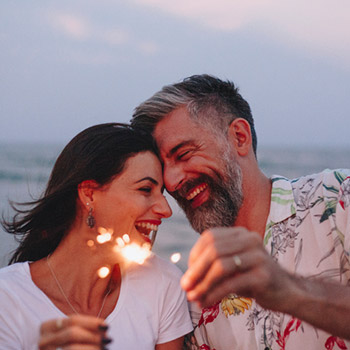 An ideal gift for anniversaries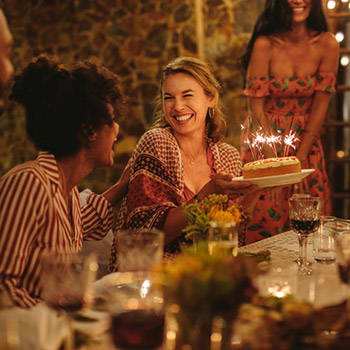 A wish of a special occasion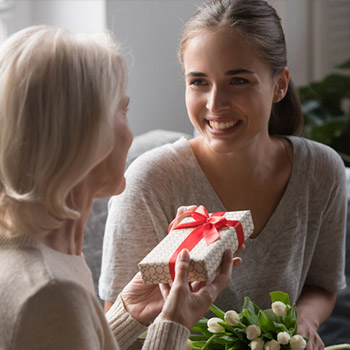 Or just to say that you're special
Product Details
Product Code

D10144

Metal Type

Stainless Steel

Gender

Female

Shape

Star