Set of 2 ELANZA Simulated Diamond Solitaire Band Ring in Rhodium Plated Sterling Silver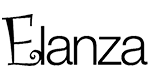 Product Highlights
An exquisite set of two gorgeous rings
Both the rings are equally attractive and well crafted
One is available in solitaire design while the other is designed in band pattern
Both the pieces are decked with the sparkling Simulated Diamonds
The metal finish in both rings is made from Rhodium Overlay Sterling Silver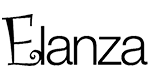 Product Highlights
An exquisite set of two gorgeous rings
Both the rings are equally attractive and well crafted
One is available in solitaire design while the other is designed in band pattern
Both the pieces are decked with the sparkling Simulated Diamonds
The metal finish in both rings is made from Rhodium Overlay Sterling Silver

4 Instalments of £3.74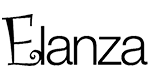 Product Highlights
An exquisite set of two gorgeous rings
Both the rings are equally attractive and well crafted
One is available in solitaire design while the other is designed in band pattern
Both the pieces are decked with the sparkling Simulated Diamonds
The metal finish in both rings is made from Rhodium Overlay Sterling Silver
Product Details
Brand

elanza

Size

N

Colour

White

Product Code

3515543

Metal Name

Metal Weight

4.880

Metal Karatage

925 Silver

Metal Type

Silver

Main Stone Name

simulated diamond
Stone Details
Simulated Diamond Round 6.5mm Faceted

Qty: 1 Weight: 1.820ct.

Simulated Diamond Square 2mm Faceted

Qty: 19 Weight: 1.300ct.
Product Description
A gorgeous set of two rings crafted with neat and very attractive finish. In this set, one ring is featured in solitaire while the other is available in band pattern. Both the rings are decked with the beauty and radiance of Simulated Diamonds all over. They are made in the supreme finish of Rhodium Overlay Sterling Silver.