Meet our Presenter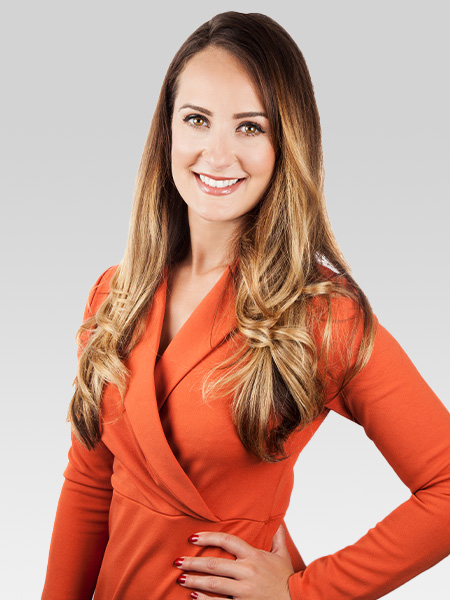 Rachel Hatton
Rachel has worked in the jewellery business for 4 years. Rachel's a bit of a professional traveller if you will; always making time to find out more about the gemstone world. She's visited gemstone mines in Africa, experienced how to craft jewellery in Jaipur, discovered how diamonds are bought and cut in Mumbai and looked to sourcing finest gemstones from Hong Kong. Rachel is well read too, having gained a GIA AJP qualification in diamonds, coloured gemstones and jewellery. Adding to her repertoire, Rachel studied English Literature and Philosophy at the University of Bristol as well as presented a radio show in Manchester, interviewing many musicians and actors. She has an enormous passion for fashion – as seen when she presented at London fashion week, interviewing famous bloggers and fashion icons. Outside of TJC, Rachel is often browsing the shops herself, as a self-confessed shopaholic. She is constantly experimenting with new styles and beauty trends. She loves to eat out, travel the world and experience new cultures. This year so far she's travelled to Iceland, Venice, Florida, Canary Islands, Majorca and Hong Kong!
What is your favourite gemstone?
For daytime, it has to be labradorite – it's a laid back gemstone but with a mysterious metallic blue light to give it an edge. For night-time glamour, it has to be the most long loved stone – Emerald! The glow is unparalleled, as is its history! Pharaoh Cleopatra was known for her passion for Emeralds, it's a Queen's gem!
If you could sum up your look and aesthetic in three words, what would they be?
I can talk about jewellery and fashion until I'm blue in the face, but it's so hard to describe yourself. But on telly – I try to feel 'glamourous' and 'groomed'. Whether I always do, is another question. And at home, I go for 'comfort'! I do love my chill-out clothes; my pyjamas draw is bulging!
Any fashion or jewellery tips?
I think accessories and jewellery is the perfect way to show your style and individuality! So use accessories to draw attention to a part of you that makes you special, such as a pair of sapphire earrings to accentuate your beautiful blue eyes. Your accessories draw is your box of tricks when it comes to updating your look or transforming an otherwise dull outfit. Keep it stocked with plenty of scarves, belts, bags and jewellery, adding a few new pieces each season so that you can always look bang on trend!
Who is your ultimate style icon?
I adore New York fashionista Olivia Palermo's style. She is so effortlessly chic, elegant and outrageously fashionable! What I would give to raid her wardrobe. Often I am browsing Instagram and being inspired by fashion bloggers and street style. There are so many fabulous women out there rocking it!
Any embarrassing on-screen moments?
Yes too many to mention, I am an embarrassing person! I once wrongly described a ring as 'extortionate' rather of 'extraordinary'! Come to think of it, I often make up words! Presenting 4 hours straight, sometimes your brain becomes a little muddled! There are many more embarrassing things, but I can't admit to them – maybe if we have a mojito together one day – I'll spill the beans!
free delivery by 8, Mar 2021

free delivery by 8, Mar 2021

free delivery by 8, Mar 2021

free delivery by 8, Mar 2021

free delivery by 8, Mar 2021

free delivery by 8, Mar 2021

free delivery by 8, Mar 2021

free delivery by 8, Mar 2021

free delivery by 8, Mar 2021

free delivery by 8, Mar 2021