Sunday's Child 0.15 Ct. Tanzanite Hand Holding Pendant With Chain in Platinum Plated Sterling Silver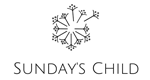 Product Highlights
Intense sparkle of pendant sends flashes of glints in every direction
Superb finishing is offered with the glossy texture to the pendant and chain
Remarkable shape of the hand is moulded from sterling silver with extreme perfection
The neck piece composed of 7.96 grams of sterling silver will give your neck a classic look
A protective platinum layer is added to the princess-length chained necklace
For a better security it comes with a sturdy clasp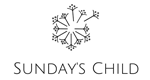 Product Highlights
Intense sparkle of pendant sends flashes of glints in every direction
Superb finishing is offered with the glossy texture to the pendant and chain
Remarkable shape of the hand is moulded from sterling silver with extreme perfection
The neck piece composed of 7.96 grams of sterling silver will give your neck a classic look
A protective platinum layer is added to the princess-length chained necklace
For a better security it comes with a sturdy clasp
Was £39.99 , You Save 55%
Details
https://www.tjc.co.uk/pendants/sundays-child---tanzanite-hand-holding-pendant-with-chain-in-platinum-overlay-sterling-silver-3592041.html
Product Actions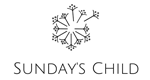 Product Highlights
Intense sparkle of pendant sends flashes of glints in every direction
Superb finishing is offered with the glossy texture to the pendant and chain
Remarkable shape of the hand is moulded from sterling silver with extreme perfection
The neck piece composed of 7.96 grams of sterling silver will give your neck a classic look
A protective platinum layer is added to the princess-length chained necklace
For a better security it comes with a sturdy clasp
Product Details
Brand

sundays child

Color

Blue

Product Code

3592041

Number of Gemstones

1

Total Gem Weight

0.150ct.

Metal Name

Metal Weight

7.960

Metal Karatage

925S

Metal Type

Silver

Main Stone Name

tanzanite
Stone Details
Tanzanite Round 3mm Faceted Cut

Qty: 1 Weight: 0.150ct.
Product Description
The unique design of the pendant features a sharp-finished human hand. The phenomenal hand motif carries the enchanting adornment of a round-cut AA grade Tanzanite. The glorious gemstone is protected by tiny prongs, such that it never slips out from its position. The impressive pendant includes an elegant chain and a beautiful metal finish made of Platinum Overlay Sterling Silver.