Limited Edition RHAPSODY 0.85 Ct AAAA Tanzanite Trillion Solitaire Pendant in 950 Platinum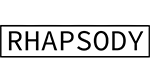 Product Highlights
MAGIC OF A BRIGHT COLOUR- This classic and exquisite pendant will give a regal attraction to your look
TREMENDOUS TANZANITE- Pendant is embellished with a pear-cut Tanzanite stone of 0.500 ct.
RARE BEAUTY OF THE STONE- Tanzanite stone is very rare and unique, as all the mines are closed and resources are only depleting of this dazzling blue stone
AWESTRUCK PLAY OF COLOURS- This stone can radiate three different shades of blue, lavender and violet when viewed from different angles
DRAMATIC SETTING-This radiating stone is held by an impressive three prong-setting
LUSTRE OF PLATINUM- This solitaire pendant is cast from 950 Platinum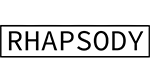 Product Highlights
MAGIC OF A BRIGHT COLOUR- This classic and exquisite pendant will give a regal attraction to your look
TREMENDOUS TANZANITE- Pendant is embellished with a pear-cut Tanzanite stone of 0.500 ct.
RARE BEAUTY OF THE STONE- Tanzanite stone is very rare and unique, as all the mines are closed and resources are only depleting of this dazzling blue stone
AWESTRUCK PLAY OF COLOURS- This stone can radiate three different shades of blue, lavender and violet when viewed from different angles
DRAMATIC SETTING-This radiating stone is held by an impressive three prong-setting
LUSTRE OF PLATINUM- This solitaire pendant is cast from 950 Platinum
Was £329.99 , You Save 10%

4 Instalments of £74.24
Details
https://www.tjc.co.uk/pendants/rhapsody-950-platinum-aaaa-tanzanite-trillion-solitaire-pendant-3562237.html
Product Actions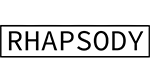 Product Highlights
MAGIC OF A BRIGHT COLOUR- This classic and exquisite pendant will give a regal attraction to your look
TREMENDOUS TANZANITE- Pendant is embellished with a pear-cut Tanzanite stone of 0.500 ct.
RARE BEAUTY OF THE STONE- Tanzanite stone is very rare and unique, as all the mines are closed and resources are only depleting of this dazzling blue stone
AWESTRUCK PLAY OF COLOURS- This stone can radiate three different shades of blue, lavender and violet when viewed from different angles
DRAMATIC SETTING-This radiating stone is held by an impressive three prong-setting
LUSTRE OF PLATINUM- This solitaire pendant is cast from 950 Platinum
Product Details
Brand

rhapsody

Colour

Blue

Style

Product Code

3562237

Number of Gemstones

1

Total Gem Weight

0.750ct.

Metal Name

Metal Weight

0.450

Metal Karatage

950 Platinum

Metal Type

Platinum

Type

Web Exclusive

Height

1.2CM

Gender

Female

Main Stone Name

tanzanite
Stone Details
Tanzanite Trillion 6mm MM Faceted Cut

Qty: 1 Weight: 0.820ct.
Product Description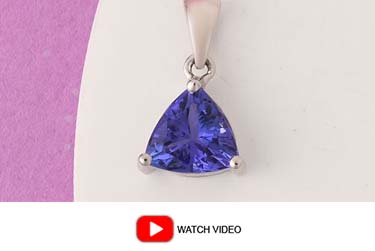 Know More about Tanzanite Solitaire Pendant
Give an enthralling look to your neckline with this flawlessly carved pendant. Embedded with a trillion cut Tanzanite, the pendant has got some tantalising looks for your neckline. Radiating the subtle hues of deep blue, the gemstone is indeed a pure beauty. The trillion-cut enchanting gemstone appears in a neat 3 prong setting and looks exceptionally neat. The smooth surface of the gemstone offers a lustrous look. The flawless pendant is crafted in the appealing sheen of 950 platinum.