ILIANA 2.10 Ct. AGI Certified AAA Santamaria Aquamarine and Diamond Pendant in 18K White Gold
ILIANA 18K White Gold AGI Certified AAA Santamaria Aquamarine and (SI-G-H) Diamond Pendant 2.10 Ct.
OR 6 x £266.66 Interest-Free payments with

30% OFF
https://www.tjc.co.uk/pendants/iliana-18k-white-gold-agi-certified-aaa-santamaria-aquamarine-and-si-g-h-diamond-pendant-2.10-ct.-8861959.html
100% secure checkout
24/7 Customer service
Extended Returns by 14 Jan 2024
Product Highlights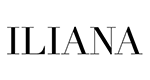 A 18K White Gold Halo AGI Certified AAA Santamaria Aquamarine and diamond pendant. This pendant is adorned with Santamaria Aquamarine, which is the birthstone for March and the gem of the 19th wedding anniversary. In addition, 18K White Gold adds a white shine to the sturdiness of this pendant while also providing a reflected quality.
Halo Design
Made in 18K White Gold
AGI Certified
1.24 grams of metal weight
Prong Setting
Product Details
Brand

iliana

Colour

Blue

Style

Product Code

8861959

Number of Gemstones

19

Number of Diamonds

18

Total Gem Weight

2.100ct.

Metal Name

18K White Gold

Metal Weight

3.240

Metal Karatage

18K

Metal Type

Gold

Height

0.78Inch

Packaging

Box

Gender

Female

Main Stone Name

aquamarine

Certification

AGI
Diamond Details
Diamond Round 1.6mm MM Full Cut

Qty: 18 Weight: 0.370ct.
Stone Details
Santa Maria Aquamarine Oval 9x7mm MM Faceted Cut

Qty: 1 Weight: 1.730ct.
Watch Presentation
Previously recorded videos may contain pricing, exclusivity claims or promotional offers that have expired.
How we Deliver Joy
Lovely Pieces of Jewellery
Got some lovely pieces of jewellery at TJC over the years. Quite a selection! Home department is good too. Love discounts and free delivery offers. Pleasure to browse through the lines. Thank you TJC.
- Mrs Svitlana Cook
Pleased With Everything
Beautiful products at fantastic prices. I am pleased with everything I have bought. All well made. Easy to order, kept informed of progress of purchases. Quick delivery. Everything well presented.
- Christine Brown
Great Service at Great Prices
Great service, great choice of quality products, at great prices. Excellent helpful company.
- Ms Glynis McDonnell
Supports Charity To Feed Children
Good website…easy ordering…excellent service…
Beautiful products…will be a regular place to purchase from.
Supports charity to feed children.
- Mrs Janet Howe