GP Italian Garden Collection - Natural Chrome Diopside & Multi Gemstone Pendant with Chain (Size 20) in 18K Yellow Gold Vermeil Plated Sterling Silver 3.96 Ct
GP Italian Garden Collection - Natural Chrome Diopside & Multi Gemstone Pendant with Chain (Size 20) in 18K Yellow Gold Vermeil Plated Sterling Silver 3.96 Ct
OR 3 x £33.33 Interest-Free payments with

35% OFF Use EXTRA35
https://www.tjc.co.uk/pendants/gp-italian-garden-collection---natural-chrome-diopside-multi-gemstone-pendant-with-chain-size-20-in-18k-yellow-gold-vermeil-plated-sterling-silver-3.96-ct-4174533.html
100% secure checkout
24/7 Customer service
Extended Returns by 14 Jan 2024
Product Highlights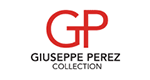 Get your mood right with the freshness and vividity of a springtime garden wonderfully articulated in this multi-gemstone ring. The concentric rows of diopsides and garnets leave you flush with green and red hues. The cluster-set garnets fan out like an underlying layer of petals of a flowering blooming on your finger. Yellow gold vermeil brings character to the earring's lavish design and a spectacular array of stones.
The perfect gift to celebrate a special location.
Earrings are studded with chrome diopsides, rubies, garnets and a blue sapphire.
Multi-Gemstone Pendant comes with a ready-to-wear chain in Size 20.
18K Yellow Gold Vermeil adds a regal sheen to silver.
Product Details
Brand

giuseppe perez

Product Code

4174533

Number of Gemstones

73

Total Gem Weight

3.960ct.

Metal Name

925 White Silver

Metal Weight

7.240

Metal Karatage

925 Silver

Metal Type

Silver

Plating

18K Yellow Gold Vermeil

Main Stone Name

natural chrome diopside
Stone Details
Natural Chrome Diopside Pear 4x3mm Faceted Cut

Qty: 5 Weight: 0.900ct.

Natural Chrome Diopside Marquee 6x3mm Faceted Cut

Qty: 1 Weight: 0.250ct.

Rhodolite Garnet Marquee 5x2.5mm Faceted Cut

Qty: 7 Weight: 1.400ct.

African Ruby Round 2.5mm Faceted Cut

Qty: 1 Weight: 0.080ct.

Blue Sapphire Round 1.5mm Faceted Cut

Qty: 1 Weight: 0.030ct.

Rhodolite Garnet Round 1.5mm Faceted Cut

Qty: 19 Weight: 0.570ct.

Rhodolite Garnet Round 1.3mm Faceted Cut

Qty: 21 Weight: 0.500ct.

White Zircon Round 1mm Faceted Cut

Qty: 18 Weight: 0.230ct.
How we Deliver Joy
Lovely Pieces of Jewellery
Got some lovely pieces of jewellery at TJC over the years. Quite a selection! Home department is good too. Love discounts and free delivery offers. Pleasure to browse through the lines. Thank you TJC.
- Mrs Svitlana Cook
Pleased With Everything
Beautiful products at fantastic prices. I am pleased with everything I have bought. All well made. Easy to order, kept informed of progress of purchases. Quick delivery. Everything well presented.
- Christine Brown
Great Service at Great Prices
Great service, great choice of quality products, at great prices. Excellent helpful company.
- Ms Glynis McDonnell
Supports Charity To Feed Children
Good website…easy ordering…excellent service…
Beautiful products…will be a regular place to purchase from.
Supports charity to feed children.
- Mrs Janet Howe