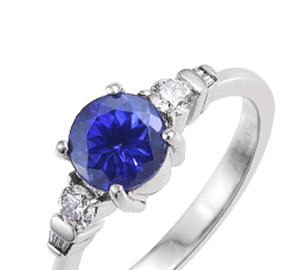 Platinum is the way to go as it is the most sought after metal that brings an impeccable shine to any piece of jewellery. If you are pulling out stops among various metals to choose from, it could be an ideal bet. It shares the same colour with silver but the difference can be easily made out. Platinum is tarnish resistant and remains super reflective for long and long.
Being the luxurious metal, it also has a longer shelf life. Platinum jewellery has got bountiful of love from among the world and being always on the love list, it gives us reasons to bring platinum jewellery auctions.
Unlike other auctions, platinum jewellery auctions have a charm, class and highly coveted. Every woman dreams of having at least one platinum jewellery in her treasure trove collection and we give you a golden opportunity to whet your desires.
Platinum jewellery auction is a fun and thrilling experience to place the bid on the most eyed pieces and finally getting lucky to win it. With some most sought after pieces and an unparalleled bling to the pieces, ignoring platinum auctions could be nothing but sheer regret.
TJC auctions have been garnered with immense benefits wherein one can bid without any hassle and enjoy a platform of placing bid and auctions with a much user-friendly interface. Web auctions have always been a great joy and offer bundle of surprises. Platinum jewellery auctions in the UK have opened rooms to find the most diversified jewellery pieces and in fact, taking home the styles if got lucky to win the auctions.
Looking for something really meaningful that define your everlasting style, waste no time and make the move for quintessential platinum pieces at the auction. Available at a mind-numbing price, these jewellery works wonder in matching your sense of style.
Back to top