Meet our Presenter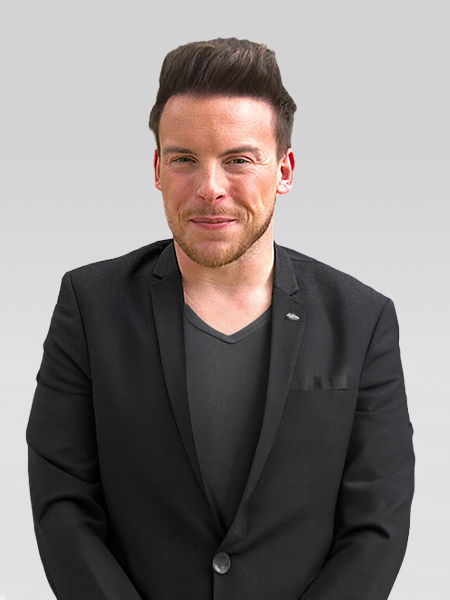 Mark Gould
Mark has worked in the jewellery industry for all of his adult working life. Presenting on live television in both the UK and USA, Mark has enjoyed educating collectors and connoisseurs about gemstones and jewellery since 2012. Having studied with The Gemmological Institute of America (GIA) to become an Accredited Jewellery Professional and visiting several gemstone mines including the Tanzanite mine in Tanzania alongside fellow TJC presenter Rachel Hatton, Mark is a true gemstone and jewellery expert. Mark's other passions include home décor, skin care and shopping which make him a perfect fit for TJC.
What is your favourite gemstone?
Ultimately, it has to be Turkizite. It ticks virtually every single box in a checklist for the properties you could ever want a gemstone to possess. Its seductive multiple colour change makes it an extraordinary shapeshifter in the gemstone world, combined with its pleochroism, rarity and natural talent. Having said that, the first gemstone I ever fell in love with was Mercury Mystic Topaz.
If you could sum up your look and aesthetic in three words, what would they be?
Being a dog owner I'm always wearing joggers, t-shirts and trainers off screen and love feeling rebellious by wearing casual clothes as opposed to dressing smartly on air.
Any fashion or jewellery tips?
I love the fact that jewellery allows everyone to transform their look without having to completely change their style or colour palette in their wardrobe. I've heard and read so many times that red is 'the colour to wear' yet it is such a difficult colour to feel comfortable wearing head to toe whereas ruby allows you to incorporate and accessorise with red without totally committing to it.
Who is your ultimate style icon?
I don't have one, however, I admire Danny Dyer's look and combination of smart and casual..
Any embarrassing on-screen moments?
Way too many! Mostly involving unintentional innuendos. Also, I once knocked over an 8 foot Christmas tree on air simply by walking past it as well as losing a priceless Alexandrite loose stone by accidently pinging it from a pair of gemstone tweezers onto the studio floor!
free delivery by 26, Feb 2021

free delivery by 26, Feb 2021

free delivery by 26, Feb 2021

free delivery by 26, Feb 2021

free delivery by 26, Feb 2021

free delivery by 26, Feb 2021

free delivery by 26, Feb 2021

free delivery by 26, Feb 2021

free delivery by 26, Feb 2021

free delivery by 26, Feb 2021