Meet our Presenter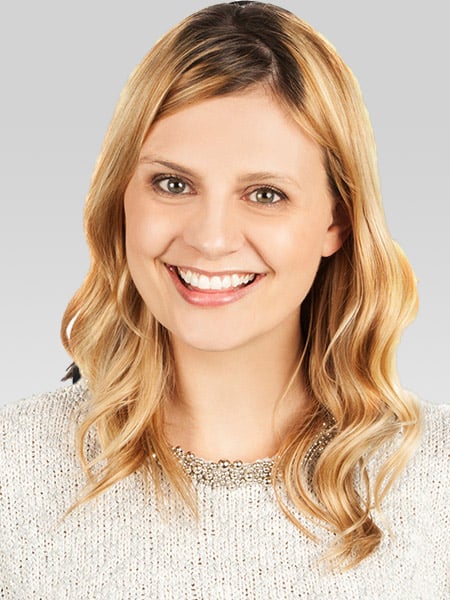 Laura Schofield
Laura began her television career in a rather fabulous way – assisting Trinny and Susannah on the set of What Not to Wear. Loving the world of media, Laura whirled into a busy schedule of TV production and styling. She worked behind the scenes for a few years on entertainment and children's television, but soon realised that working in front of the camera was more her thing! Laura has since presented an abundance of television and radio channels – loving the fashion side of things the most. Being a rather leggy lady (6 foot to be exact), Laura spends a fair amount of time style-blogging for other tall women. Staying in the world of fashion, Laura often hosts live fashion shows around the country for the likes of The Clothes Show Live for Cosmopolitan magazine amongst others. Last year she presented makeover advertorials for Remington on MTV, and her style tips were featured in Elle. She loves nothing better than a good chin-wag, and has interviewed everyone from actors to Olympians, and even members of the royal family! But her biggest claim to fame is that she's the face of Watford shopping centre. Yes folks, she's kind of a big deal..
What is your favourite gemstone?
For chunky fashion pieces, I love the exotic bright blue of turquoise. But when it comes to collectibles, I'm going to be a bit of a traditionalist and say diamonds.
If you could sum up your look and aesthetic in three words, what would they be?
Tall, smiley and scary-alien-toes J
Any fashion or jewellery tips?
A big, bold, statement piece can breathe life into the most over-worn tops and dresses in your wardrobe. I always try and wear at least one high-impact piece - a chunky necklace, sparkly cuff bracelet or a fabulously blingy pair of earrings.
Who is your ultimate style icon?
Sarah Jessica Parker for her quirkiness, The Duchess of Cambridge for her lady-like wardrobe, and Lady Gaga... just for the fact that she'll happily wear a lobster on her head..
Any embarrassing on-screen moments?
I once had to dress up as a gorilla for children's telly. To be fair, no one knew it was me... but the eye-holes weren't in the right place, so I ended up skidding over in spectacular style and bashing my leg into a giant plant-pot. I've still got a big scar on my leg to prove it!
free delivery by 26, Feb 2021

free delivery by 26, Feb 2021

free delivery by 26, Feb 2021

free delivery by 26, Feb 2021

free delivery by 26, Feb 2021

free delivery by 26, Feb 2021

free delivery by 26, Feb 2021

free delivery by 26, Feb 2021

free delivery by 26, Feb 2021

free delivery by 26, Feb 2021