Meet our Presenter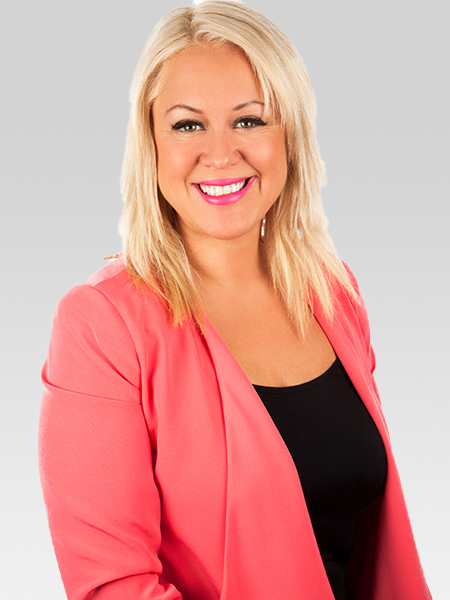 Jo Grimwood
Jo joined the TJC family back in 2011 and after a brief hiatus and training to become a GIA certified Gemologist, she is thrilled to be back again doing what she loves - talking and shopping! Jo began her professional career as an actress, and after training at theatre school in London, she began to travel the world performing. The seven seas called and Jo worked on some of the most luxurious cruise ships in the world as a shopping presenter, running her own successful business and helping people acquire beautiful jewellery in the Caribbean and Alaska. With a lifelong passion for travel, Jo has been lucky enough to have visited many of the countries from which our beautiful gemstones are mined and even visited many of the mining sites themselves- a priceless experience. She loves the hustle bustle of the TJC environment and the excitement of knowing a whole new box of treasures awaits each and every show for her to share with you…
What is your favourite gemstone?
When it comes to collectables, Tanzanite was love at first sparkle for me. It gives me the best of both worlds- the brilliance of a diamond but a rich exotic colour like no other gem. I also adore blue diamonds as they are just that little bit different!
If you could sum up your look and aesthetic in three words, what would they be?
Colourful, classic, always accessorise :)
Any fashion or jewellery tips?
Invest in those 5 classic jewellery essentials and you will have a timeless structure to your jewellery collection: Diamond studs, tennis bracelet, pendant, right hand ring and diamond hoops. A longline station necklace is also a beautiful accessory. Then you can of course mix and match them with all your other TJC pieces!
Who is your ultimate style icon?
As a bloke I would say I have no particular style icon, but can appreciate a well-dressed lady or gent. Personally, I love to be suited and booted with a crisp white shirt and colourful tie; simple but classic!
Any embarrassing on-screen moments?
I'm a bit clumsy and you may often see me dropping things live on air, or hear clanging going on behind the set. It's ok- I hear all great artists are clumsy :)
free delivery by 9, Mar 2021

free delivery by 9, Mar 2021

free delivery by 9, Mar 2021

free delivery by 9, Mar 2021

free delivery by 9, Mar 2021

free delivery by 9, Mar 2021

free delivery by 9, Mar 2021

free delivery by 9, Mar 2021

free delivery by 9, Mar 2021

free delivery by 9, Mar 2021