Serenity Night 100% Mulberry Silk Pillowcase with Infused Hyaluronic Acid and Argan Oil for Hair and Skin - Peach
Product Highlights

Every pillowcase in TJC's silk collection is made using 100% mulberry 19 momme silk for the highest quality. A result of extensive research by experts in the field, these pillowcases are created after qualifying highest tests for durability and quality.
Designed and presented by experts in their field, this pillowcase is a wonder product that you must have! Best for hair, skin, and overall health, it has features you won't find anywhere else.
To top it all, it's machine washable, too!
Fabric:Front is 100% 6A Grade Mulberry Silk, Back is 100% Tencel for friction against bedding
Infusion:Argan oil and Hyaluronic Acid
Benefits:Improves Skin and Hair hydration
Size:Queen (50x75 cm)
GREAT IDEA FOR GIFT
Product Highlights

Every pillowcase in TJC's silk collection is made using 100% mulberry 19 momme silk for the highest quality. A result of extensive research by experts in the field, these pillowcases are created after qualifying highest tests for durability and quality.
Designed and presented by experts in their field, this pillowcase is a wonder product that you must have! Best for hair, skin, and overall health, it has features you won't find anywhere else.
To top it all, it's machine washable, too!
Fabric:Front is 100% 6A Grade Mulberry Silk, Back is 100% Tencel for friction against bedding
Infusion:Argan oil and Hyaluronic Acid
Benefits:Improves Skin and Hair hydration
Size:Queen (50x75 cm)
GREAT IDEA FOR GIFT
Product Highlights

Every pillowcase in TJC's silk collection is made using 100% mulberry 19 momme silk for the highest quality. A result of extensive research by experts in the field, these pillowcases are created after qualifying highest tests for durability and quality.
Designed and presented by experts in their field, this pillowcase is a wonder product that you must have! Best for hair, skin, and overall health, it has features you won't find anywhere else.
To top it all, it's machine washable, too!
Fabric:Front is 100% 6A Grade Mulberry Silk, Back is 100% Tencel for friction against bedding
Infusion:Argan oil and Hyaluronic Acid
Benefits:Improves Skin and Hair hydration
Size:Queen (50x75 cm)
GREAT IDEA FOR GIFT
Product Details
Brand

serenity

Material

Silk

Colour

Peach

Dimensions

50x75 cm

Product Code

3743714

Type

Pillow Case

Care Instructions

Dryer Safe

Benefits

Keeps You Warm and Cozy, Softness and breathability

Material Percentage

100% Silk

Assembly Required

No

Special Feature

Breathable, Durable, Eco Friendly, Embossed, Hyalu & Argan Oil Infused, Light-Weight, Multi Purpose, Natural, Soft Material
Product Description

100% Mulberry Silk Hyaluronic Acid and Argan Oil Infused Pillowcase - Peach
Sleep better and have your skin look healthier! Oeko Tex Standard pillowcase offers lots of benefits; read more here!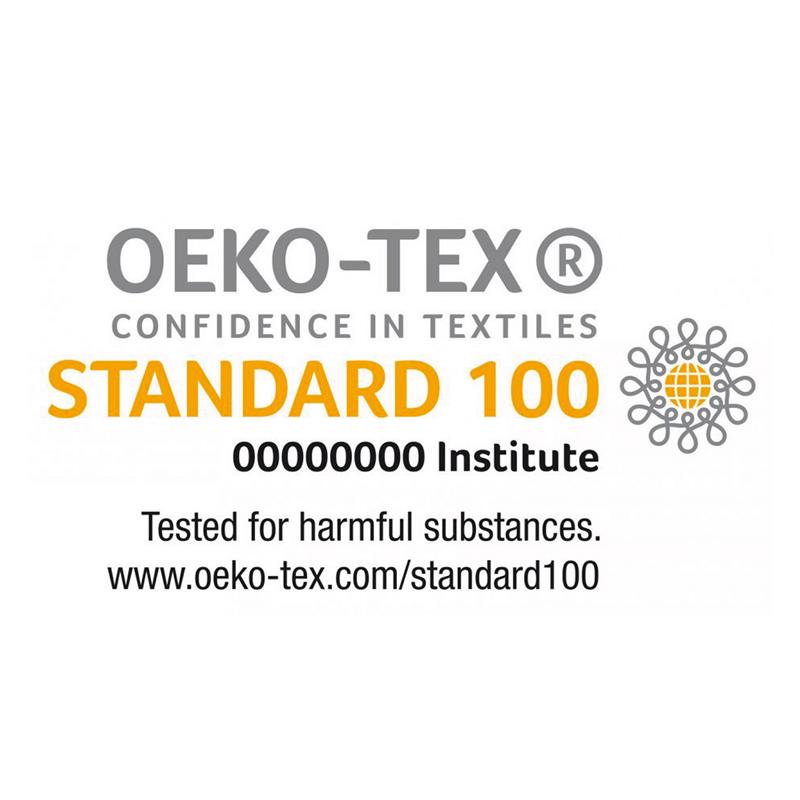 Oeko Tex Standard 100 is of the world's best-known labels for textiles tested for harmful substances. It promises customer confidence and high product safety.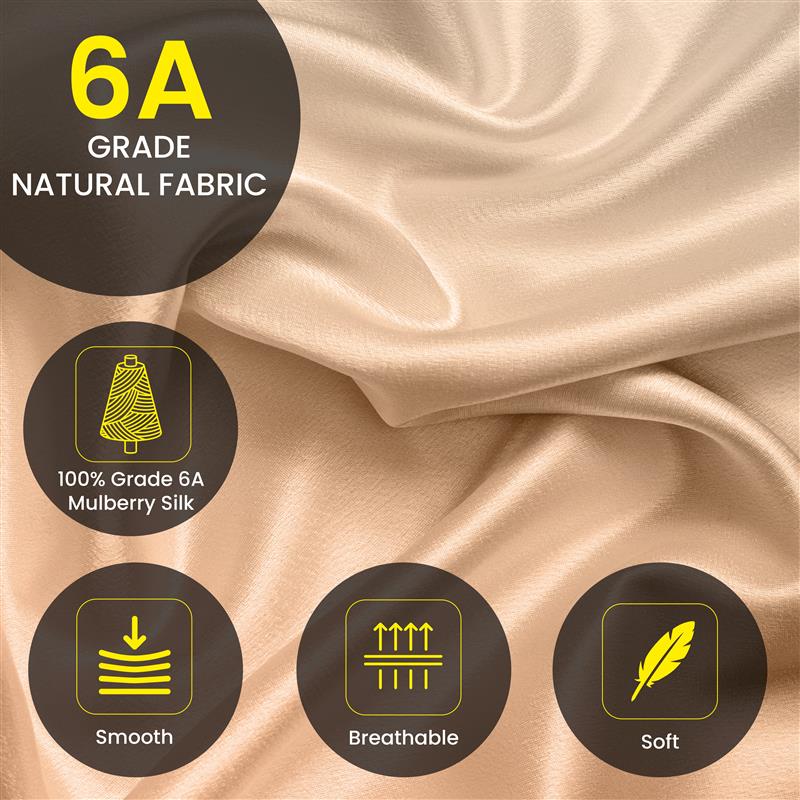 Created from 6A grade fabric, this mulberry silk pillowcase is soft to touch, smooth and, breathable. The hand-spun fibre is made with perfection and detail at every step.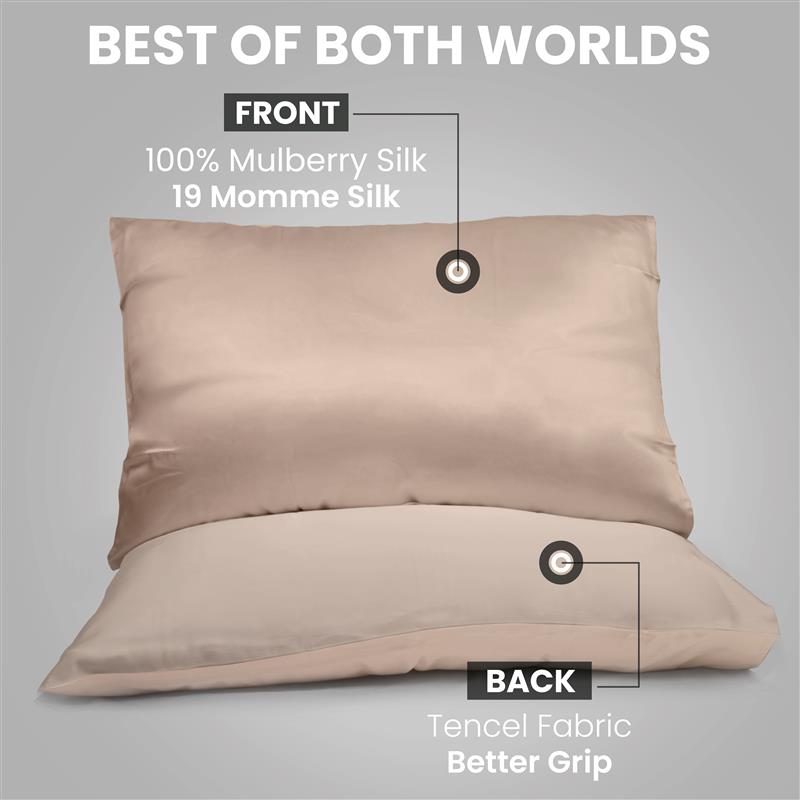 Dual sides of the pillow bring different fabrics, the front side has 19 momme silk, while downside is made from tencel fabric for durable grip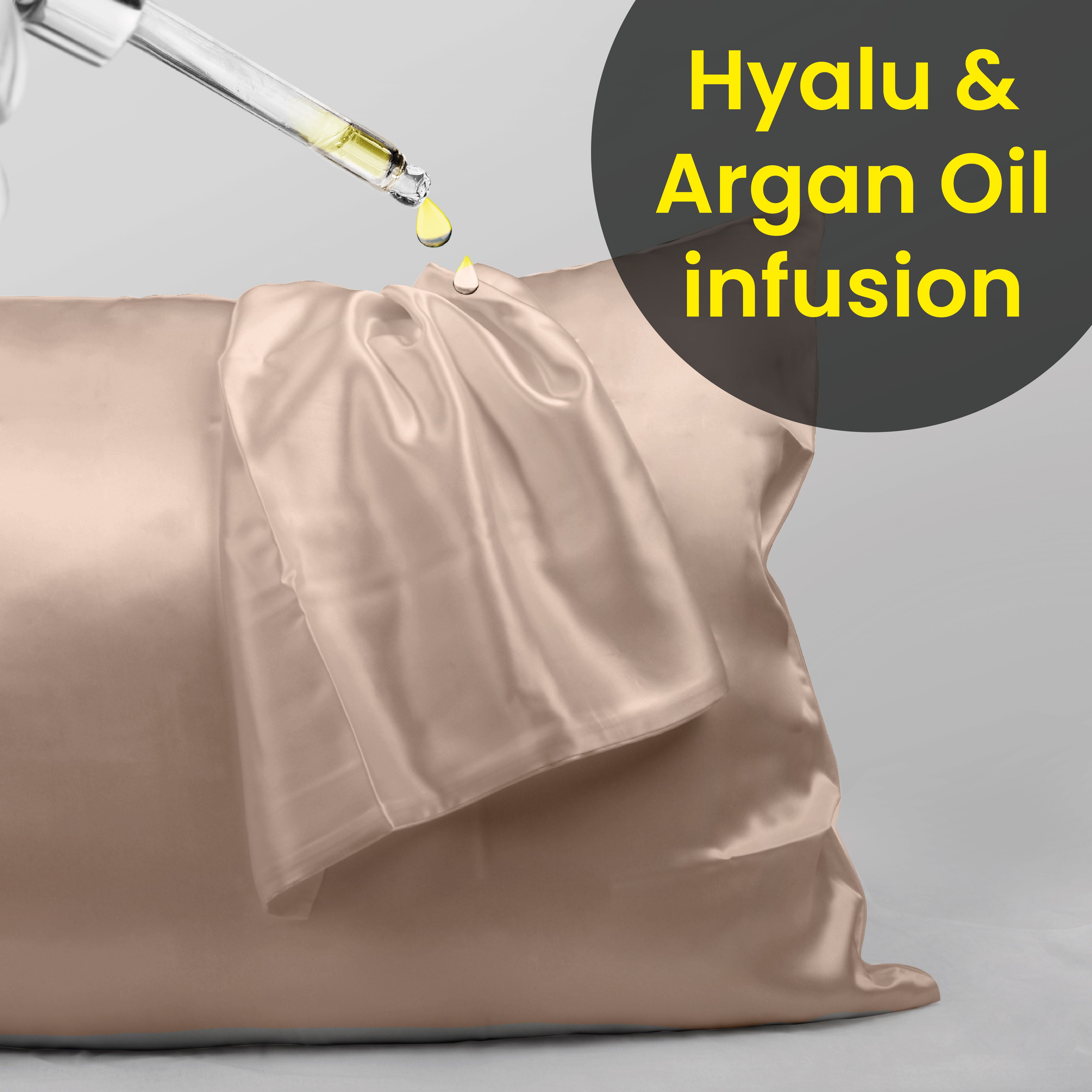 Infused with Argan Oil as well as Hyaluronic acid, it will make your skin smooth and supple and make your hair shine healthily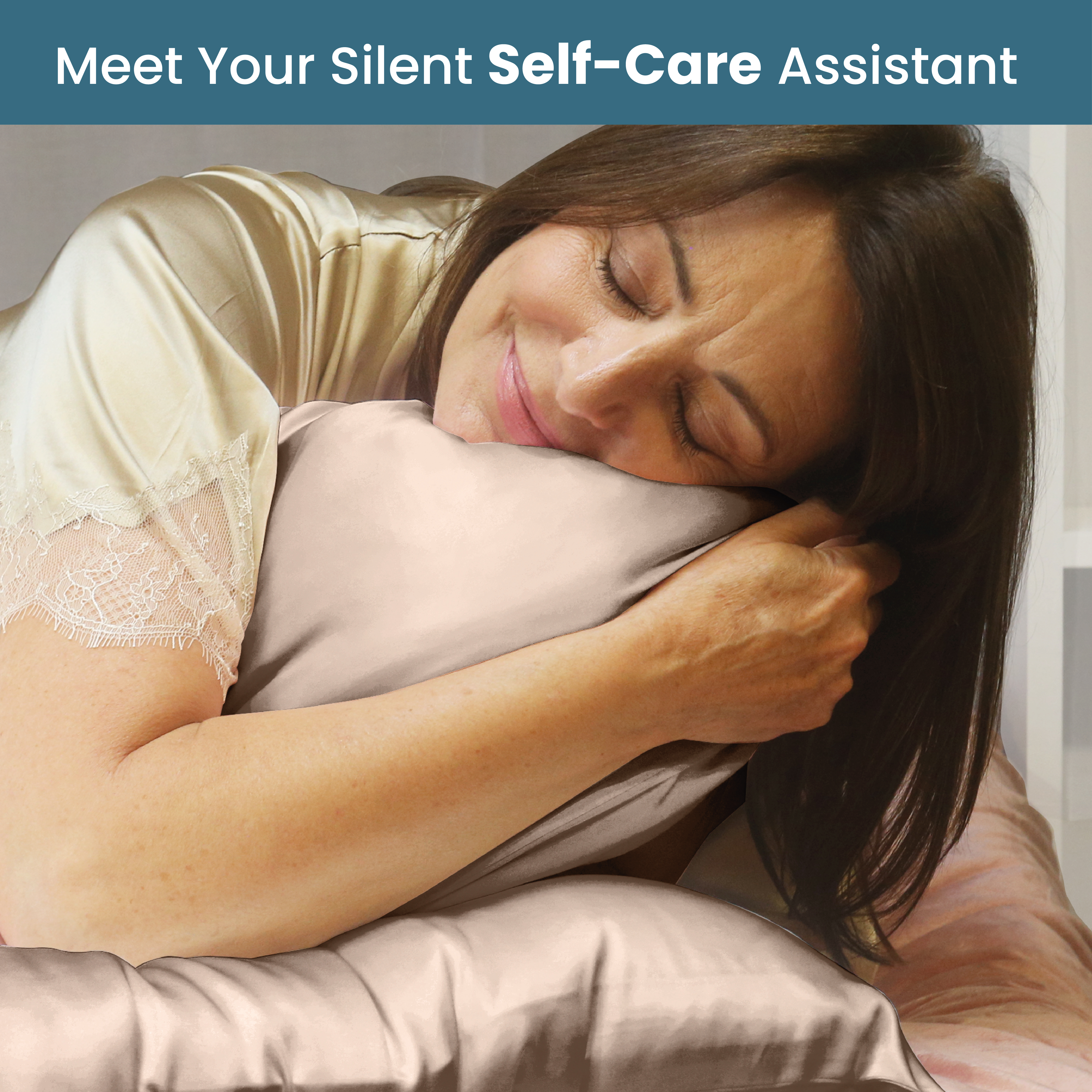 The pillowcase is wrinkle resistant and doesn't absorb the natural moisture of your skin, offering good and nourished sleep.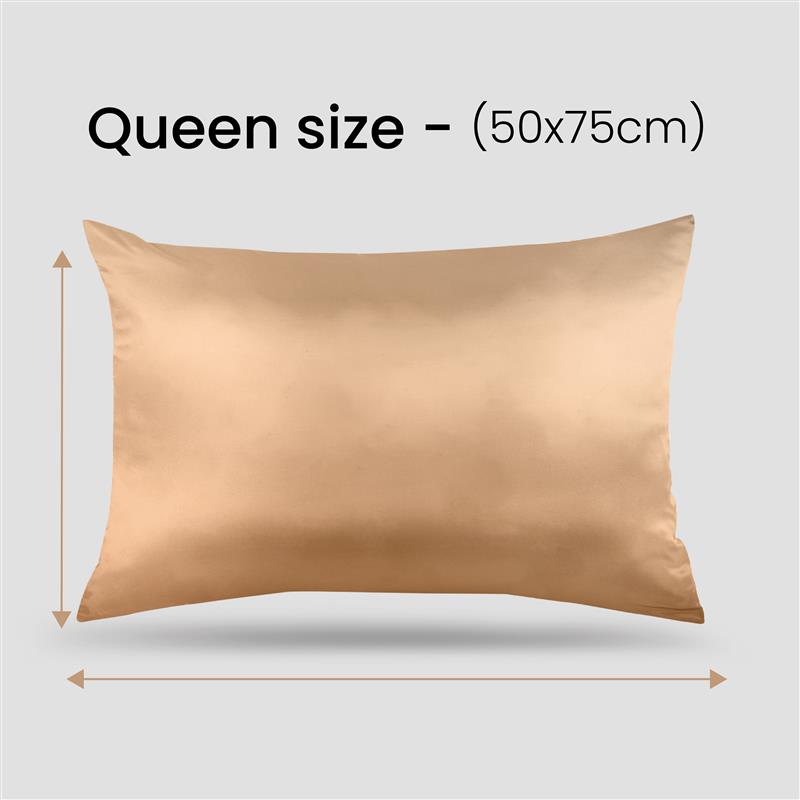 The pillowcase is made for queen size bed, available in the size 50x75 cms