100% Mulberry Silk Front Side - Single Pillowcase - Dark Grey
Product Highlights
DESCRIPTION: The natural fibres and tight weave of silk allow the skin and hair to glide over the pillowcase very smoothly and freely, decreasing friction between your hair and skin and the silk pillowcase, preventing dry/ knotted hair, and reducing hair loss
CRAFTED WITH LOVE: TJC's silk pillowcases are crafted with love, using high-quality 100% hypoallergenic 19 momme mulberry silk. A product that is a fruit of extensive research and study, to bring you the highest quality and durability of the product
FINEST MATERIALS: This pillowcase has two layers of comfort, with one side is made of 100% mulberry 19 momme silk. Tencel is used on the other side of the pillow. Silk pillowcases are softer on the skin than cotton pillowcases, and dermatologists recommend them to reduce acne and wrinkles
ARGAN OIL AND HYALURONIC ACID: The pillow contains Argan oil and Hyaluronic Acid to keep your skin moisturised as you sleep peacefully
EASY TO WASH: You can wash the pillowcase in the washing machine on a cold or warm delicate cycle
DIMENSIONS: The pillowcase comes in a dimension of 50x75 cm, making it a great addition not only for its look but for its distinctive appeal
Product Highlights
DESCRIPTION: The natural fibres and tight weave of silk allow the skin and hair to glide over the pillowcase very smoothly and freely, decreasing friction between your hair and skin and the silk pillowcase, preventing dry/ knotted hair, and reducing hair loss
CRAFTED WITH LOVE: TJC's silk pillowcases are crafted with love, using high-quality 100% hypoallergenic 19 momme mulberry silk. A product that is a fruit of extensive research and study, to bring you the highest quality and durability of the product
FINEST MATERIALS: This pillowcase has two layers of comfort, with one side is made of 100% mulberry 19 momme silk. Tencel is used on the other side of the pillow. Silk pillowcases are softer on the skin than cotton pillowcases, and dermatologists recommend them to reduce acne and wrinkles
ARGAN OIL AND HYALURONIC ACID: The pillow contains Argan oil and Hyaluronic Acid to keep your skin moisturised as you sleep peacefully
EASY TO WASH: You can wash the pillowcase in the washing machine on a cold or warm delicate cycle
DIMENSIONS: The pillowcase comes in a dimension of 50x75 cm, making it a great addition not only for its look but for its distinctive appeal

4 Instalments of £7.49
Product Highlights
DESCRIPTION: The natural fibres and tight weave of silk allow the skin and hair to glide over the pillowcase very smoothly and freely, decreasing friction between your hair and skin and the silk pillowcase, preventing dry/ knotted hair, and reducing hair loss
CRAFTED WITH LOVE: TJC's silk pillowcases are crafted with love, using high-quality 100% hypoallergenic 19 momme mulberry silk. A product that is a fruit of extensive research and study, to bring you the highest quality and durability of the product
FINEST MATERIALS: This pillowcase has two layers of comfort, with one side is made of 100% mulberry 19 momme silk. Tencel is used on the other side of the pillow. Silk pillowcases are softer on the skin than cotton pillowcases, and dermatologists recommend them to reduce acne and wrinkles
ARGAN OIL AND HYALURONIC ACID: The pillow contains Argan oil and Hyaluronic Acid to keep your skin moisturised as you sleep peacefully
EASY TO WASH: You can wash the pillowcase in the washing machine on a cold or warm delicate cycle
DIMENSIONS: The pillowcase comes in a dimension of 50x75 cm, making it a great addition not only for its look but for its distinctive appeal
Product Details
Brand

serenity night

Material

Mulberry Silk

Colour

Dark Gray

Dimensions

50X75 cm

Product Code

3816788

Type

Pillow Case

Care Instructions

Machine Wash

Benefits

Keeps You Warm and Cozy, Softness and breathability

Material Percentage

100% Mulberry Silk

Assembly Required

No

Special Feature

Breathable, Durable, Eco Friendly, Hypoallergenic, Light-Weight, Multi Purpose, Natural, Soft Material, Ultra Soft
Product Description

Serenity Night- 100% Mulberry Silk and Tencel Single Pillowcase - Dark Grey
Enjoy an uninterrupted sleep session with this special pillowcase from Serenity Night Collection, made with 100% pure mulberry silk, and infused with argan oil as well as hyaluronic acid. Say goodbye to frizzy hair and dry skin, and wake up fresh every day. Read to know more: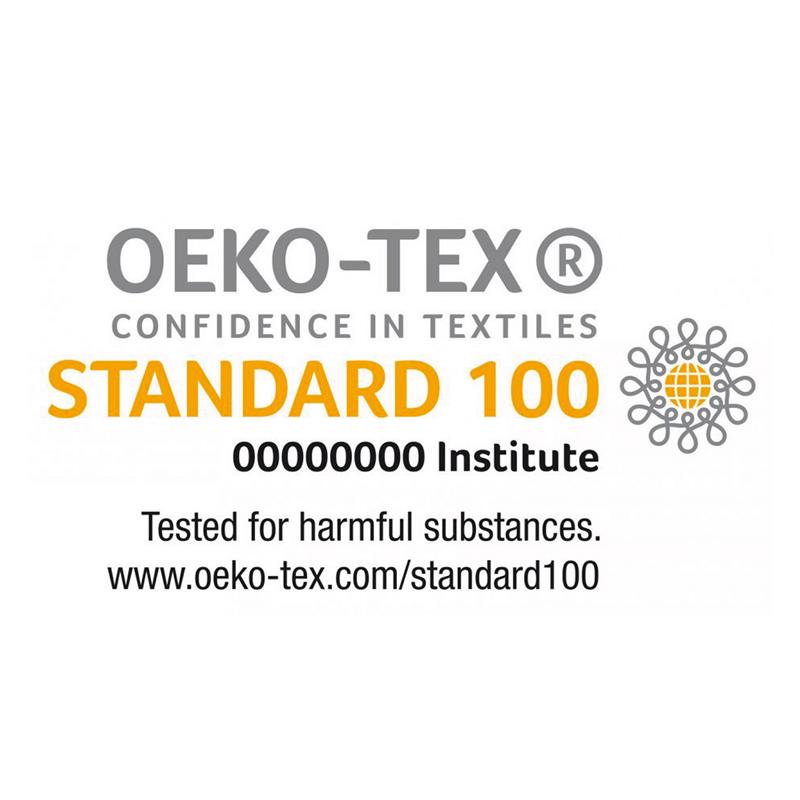 Certified by Oeko Tex, with standard 100, it tests against harmful chemicals being used in the making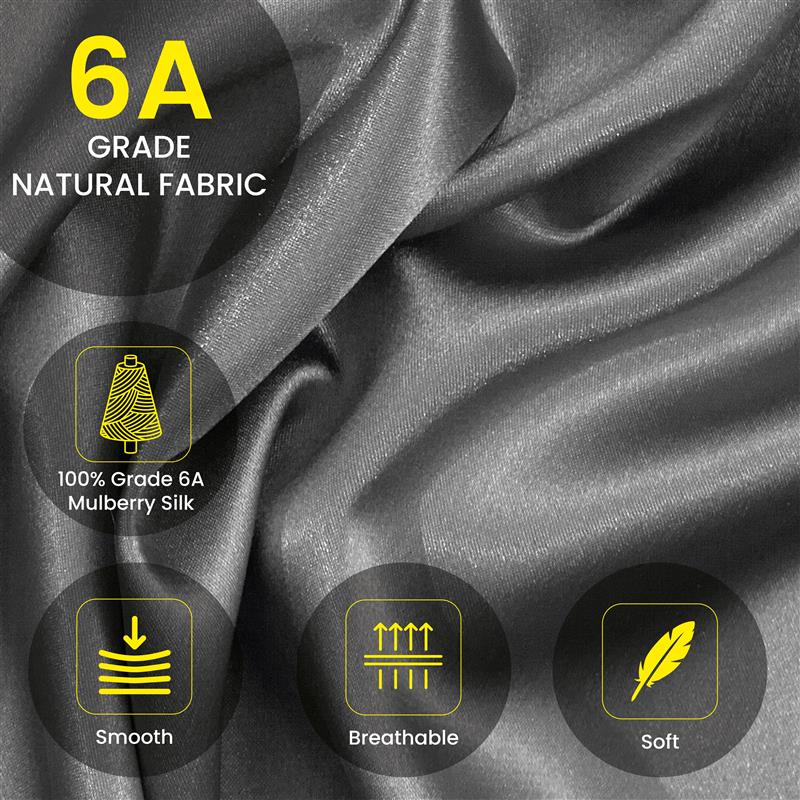 The featured pillowcase has been hand-spun 6A grade mulberry silk, a fabric known to be light in weight, smooth to touch, and also offers dream-like softness.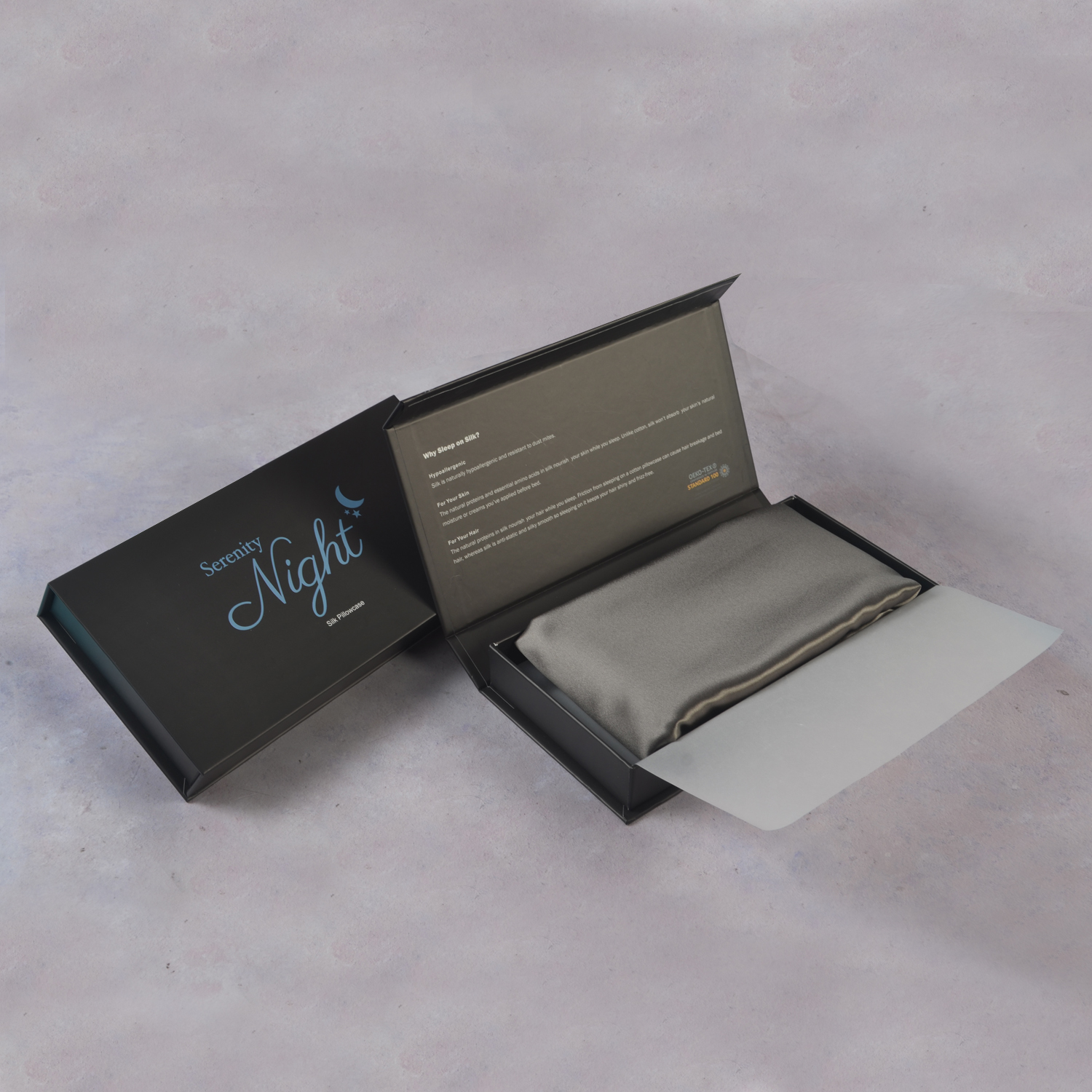 The pillowcase comes with premium packaging.. It can also be gifted forward to a loved one. The packaging mentions everything you need to know, about the various benefits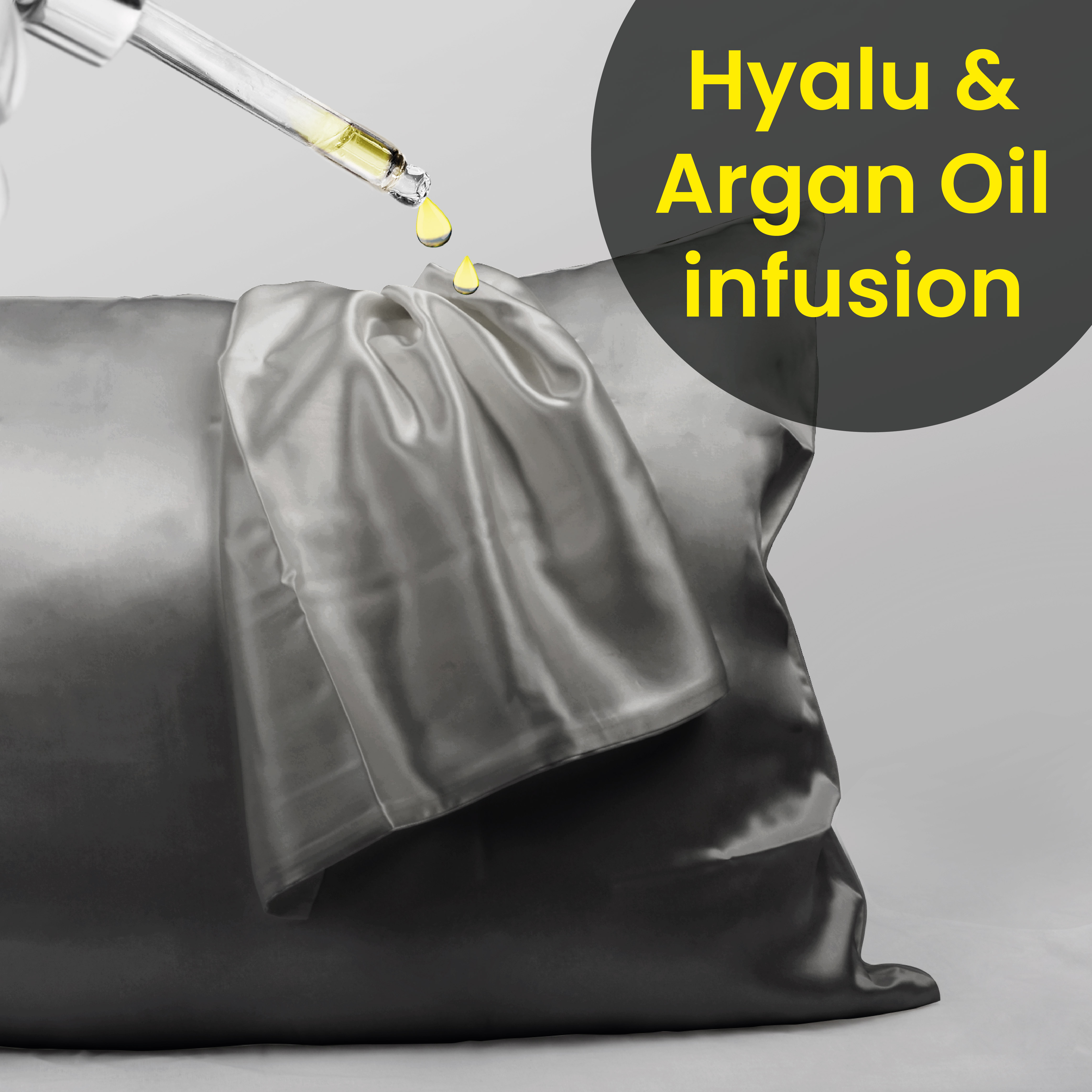 Offered with the goodness of Argan Oil and Hyaluronic acid, this pillowcover is sure make your skin smooth, and supple and make your hair shine healthily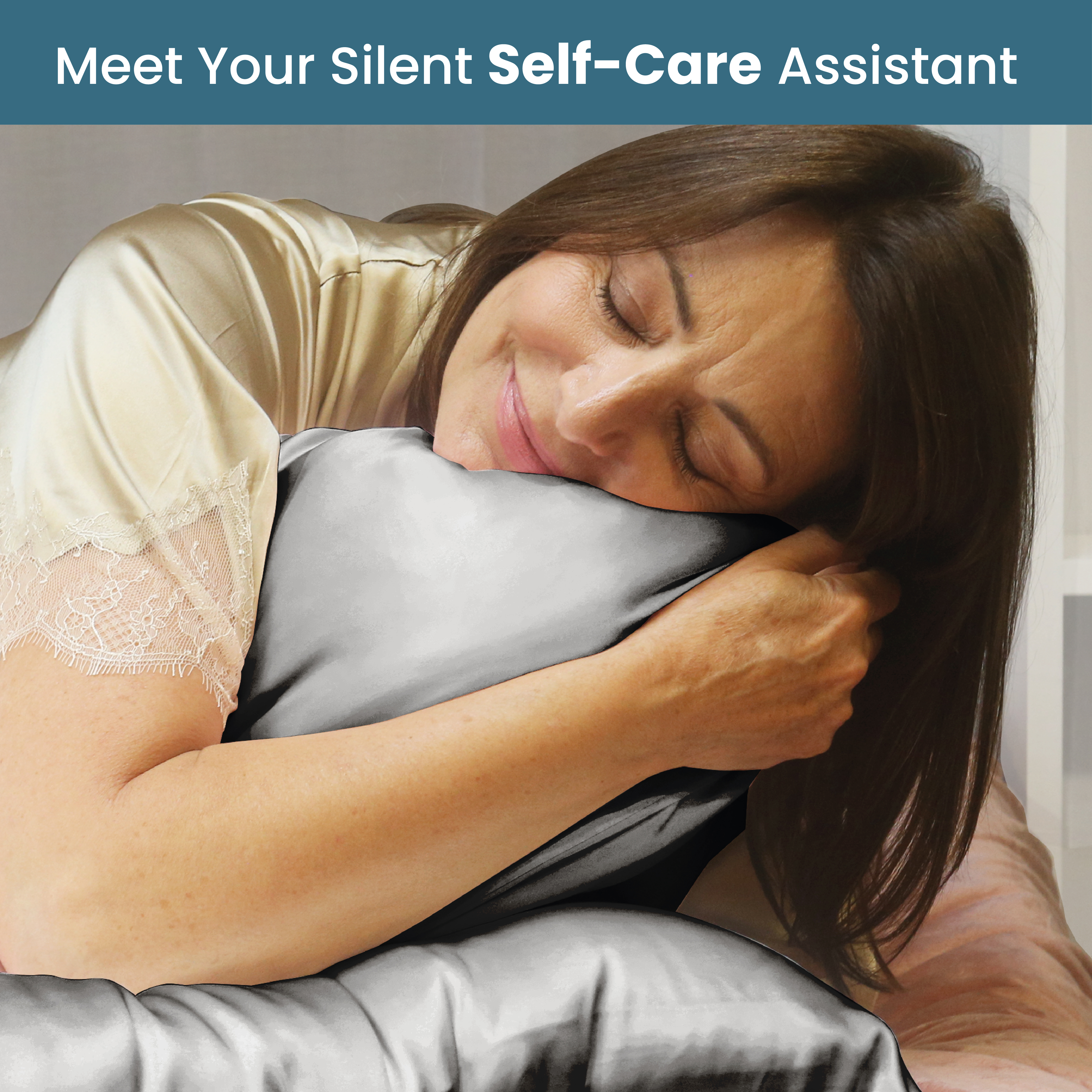 A magical fabric, mulberry silk is resistant to wrinkles and doesn't lose its colour, even after repeated washes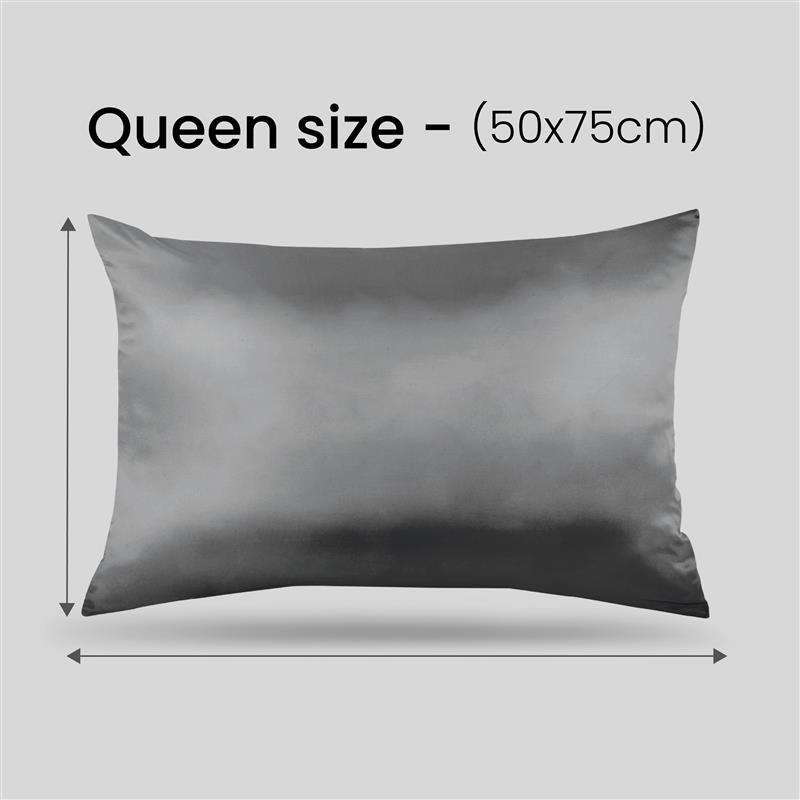 The pillowcase is best used for queen size bed, featured in the size 50x75 cms