TYPES OF FABRICS FOR WINTERS
When the autumn begins to fade, the first thought that comes to most of the people is taking out their winterwears. While chilly weather is hated by many for bringing harsh icy winds, wearing the right fabric gears can make winters bearable and sometimes even enjoyable. If you exercise your power to take informed buying decisions, you wouldn't have to break the bank for keeping yourself cosy.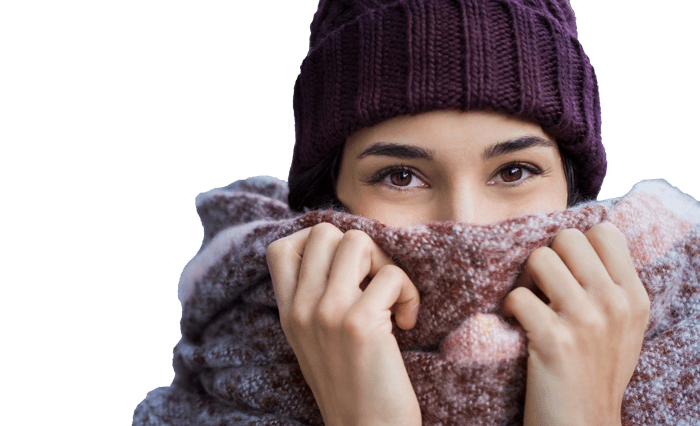 We are sure plenty of you do not even look at the fabric label before getting the luxurious jacket the oozes a lavish vibe. Today we will help you understand which option is best for you according to the occasion and weather you are wearing it on.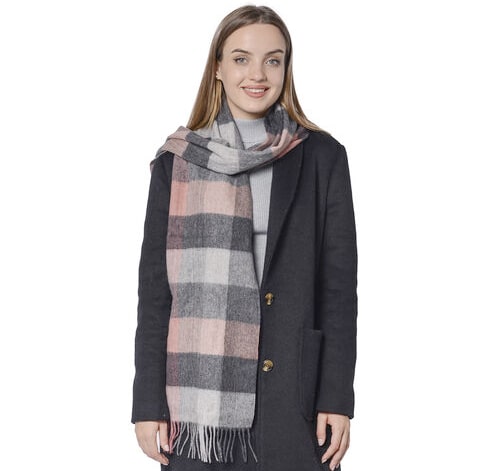 Wool
It is no secret that wool fibre is warmest of all. It contains air pockets that fully insulate your body from the cool weather. What makes it better at the job is the low weight and breathability. Along with being thick, soft and cosy, wool is resistant to burning. On catching fire, it slowly extinguishes making it a safe option for kids and elders in your home who can't stay away from the fireplace!
The incredibility soft Cashmere wool is your go-to choice for donning a runaway look. During winters, this soft fabric will provide your body with an excellent level of softness. Another fabric we recommend is Merino wool.
However, when you buy any woollen winterwear, one thing to avoid is poor quality. These fabrics will become full of pills after only few months of usage giving your attire a worn-out appearance. A suitable option for any person who is on tight budget is a blended fabric. These consist of a mix of natural and synthetic fabric.
Cotton
We bet it is surprising to find cotton on our list, but thick variety of cotton can provide your body plenty of warmth. The natural fibre produced from cotton plant has abundance of good quality. The calming fabric is a suitable pick for people who have a sensitive skin. Being hypoallergic and breathable it makes your skin happy. Since cotton has moisture-wicking properties it can feel wet if worn as an outer layer. Therefore, they work best as middle layer. A full-sleeve thick cotton shirt over your vest with a coat on top will keep you going all day. At the time of mild winters, a cotton inner provides extra comfort to your body.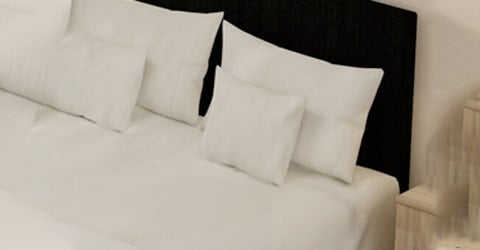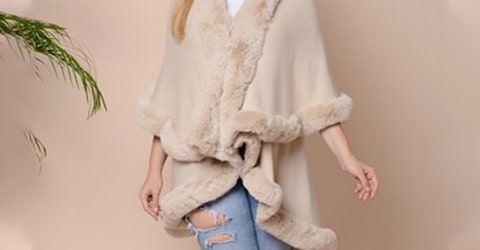 Faux Fur
Who doesn't love faux fur? Imitating the softness of real animal coat, it delights the wearers with the fluffy touch. Most of the faux fur varieties you will find in the market are made of either acrylic or hydro acrylic polymers. You will be pleased to know it is considerably warmth, probably that is the season why it lines your favourite coat! If you want to wear something iconic without paying a hefty price, faux fur is your option. Since its origin, the fabric is associated with luxury and also gives a lavish look to the wearers.
Fleece
A synthetic fabric by composition, fleece looks like compressed shearling. This fabric is fluffy on one side and made entirely from polyester. One quality that makes it favourite of mums is fast drying. Offering enough warmth to make you comfortable inside home when winters are at their peak, it is best for layering. This fabric is known for having an extremely low weight. Compared to your woollen jumper a fleece one will be only a fraction of its weight. Only drawback of wearing fleece is it might feel wet while you are outside and suddenly it starts snowing. Unlike natural wool which resists water till it is 40 % soaked, fleece is not water resistant.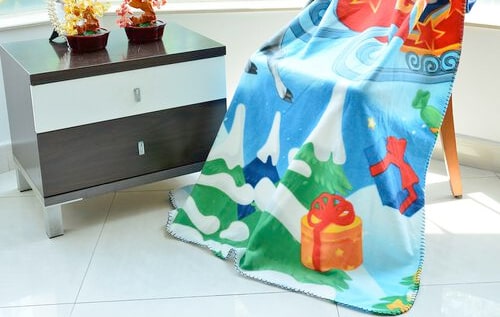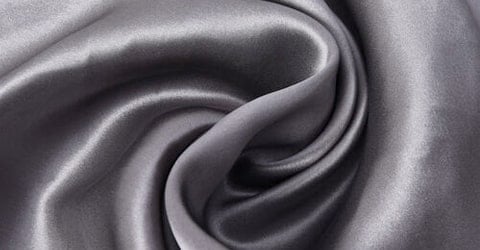 Silk
Isn't silk a summer fabric? The answer is no and yes. Silk feels breezy worn in summer because it a chameleon. In hot temperature silk keeps you cool while can also insulate from cold weather. Thick fabric variation of silk stays warm. A silk T-shirt or any silk apparel forming the first layer over your body will be a great pick for December and February.
Interestingly silk is the world's strongest fabric. It maintains the same shape for years without losing its luxurious feel. Like cotton, silk too is breathable. If you buy a silk winter dress, keep in mind you would need a jacket on top for fighting the cold. On the other hand, it is unbeatable attire when you are simply lying on your couch. Suppleness and luxurious look of silk makes it best for attending wedding and other outdoor events. Less maintenance is required to keep your silk wears looking new and bright. Whenever you go silk buying remember you stay away from the synthetic imitations, they will leave you teeth chattering.
We suggest you should go for mulberry silk, one of the finest varieties of the fabric made by mulberry silkworms. Due to its rich texture the fabric is often used for crafting extravagant bedding.