Meet our Presenter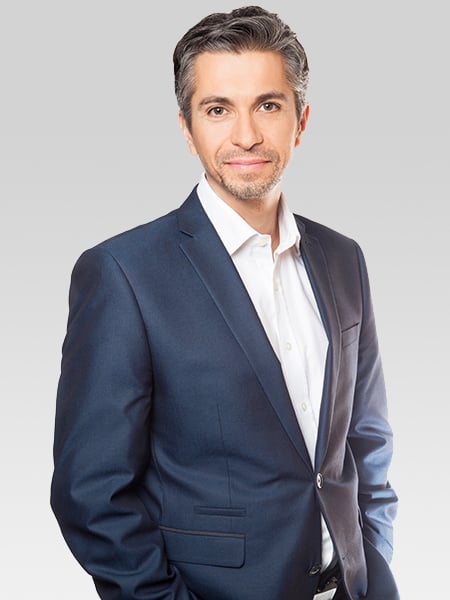 Cris St. Valery
Cris is an experienced broadcaster having worked for the BBC, ITV and Eurosport, and of course The Jewellery Channel. He's presented from the Olympic Games, Rugby World Cup and World Athletic Championships amongst others. Cris has a passion for current affairs and whether it's via television, radio, online or via social media, he tries to keep up with the latest news from around the world. His other passion is, of course, jewellery which he has worked with for a number of years. "The wonderful thing about The Jewellery Channel", he tells us "is that that every gemstone has a unique story and place in history and it's always a pleasure to share those stories on-air with TJC viewers!
What is your favourite gemstone?
Well it's so hard to pick just one but I think Tanzanite has such a unique history and has really taken the world of gemology by storm in recent years.
Any fashion or jewellery tips?
Always be willing to try something new but remember the classics are 'classic' for a reason.
Who is your ultimate style icon?
I love how Daniel Craig transverses the style of Bond from the 1950's right up to the 2010's.
Any embarrassing on-screen moments?
Too many to mention really but falling off a chair whilst presenting a live TV programme probably takes the biscuit!
free delivery by 9, Mar 2021

free delivery by 9, Mar 2021

free delivery by 9, Mar 2021

free delivery by 9, Mar 2021

free delivery by 9, Mar 2021

free delivery by 9, Mar 2021

free delivery by 9, Mar 2021

free delivery by 9, Mar 2021

free delivery by 9, Mar 2021

free delivery by 9, Mar 2021