Meet our Presenter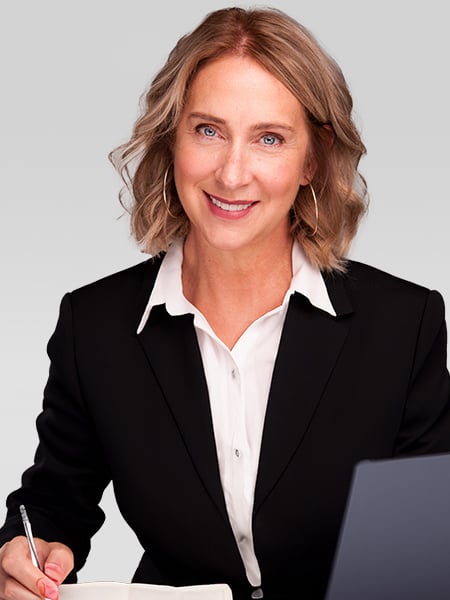 Chloe Marshall
What did you do before joining TJC?
Before joining TJC...goodness....well I have been a face on a lot of the major UK shopping channels starting with my first job at Ideal World as part of the original launch team when I hosted the Breakfast Show. Before that I was in Marketing and worked for an agency as an Account Director with some great clients including Cathay Pacific Airways, Hewlett Packard and even Tiffany's...(so there was a jewellery connection there already!!) In the year or so I was away from the channel I was making Natural Health shows in the United States where I do a fair bit of hosting work and still do which is always fun.
What makes you enjoy working at TJC?
well...whats not to LOVE! I get to chat away about the girlie stuff and try on amazing fun jewellery. The nicest thing is the interaction and texts and feedback we get from our viewers. You always feel part of each others lives and they help you feel cheery even on difficult days.
What is your favourite gemstone and why?
Well I expect a lot of us will answer and say emeralds but in fairness I think I am allowed as it is my very own birthstone and I actually did the very first all Emerald hour on TJC years ago. As a result I do host quite a number of Emerald days and never fail to fall in love with its colour and the sound of those wopping valuations!!! If it wasn't an emerald...well you cant beat a massive diamond ring!!
Describe your personal style?
Its horrid describing yourself! It would probably be better to ask someone else what they think!! No rude replies please!!....but what I try to be is pretty classic maybe with a little funky twist now and again to try and make me feel young!!
What is your favourite colour and why?
You would think it was black the amount I wear of it however my Mother would say it was blue as a blue eyed girl!
Name your favourite restaurant and why?
Now you are talking! I LOVE FOOD!! Too much! Picking a favourite however is easy. There is an amazing beach bar in Portugal called Evaristo. I have spent many an amazing time since my childhood watching the sunset there in the cove, listening to fantastic music, drinking their own special white sangria while a big fish is cooking on the bbq. Heaven!!
If you were to travel around the world in 80 Days, which city will you begin from and why?
Now you are getting tricky! Well cities I adore would be New York for the feel, Bangkok for the excitement and Venice for the amazing film set appearance. Maybe one of those.
What is your worst ever fashion malfunction?
I am a bit if a Bridget Jones. If something is going to happen to somebody...it WILL be me! The one I can think of instantly was in the days of the long gypsy skirts one summer, I was at Lord's watching the Test Match Cricket with some friends and their business clients. The stand attempted a mexican wave and my skirt got stuck in the chair as I stood up. It split and I bared my behind to thousands of watching fans!!!
Who is your favourite celebrity and why?
Although we talk about celebrities and what they are wearing and their style, I do try not to get too obsessed by the celebrity culture. They are just people doing a job like the rest of us aren't they?! But probably if I was doing that interesting dinner party guest thing...Stephen Fry would be right up there!! Although what woman isn't in love with Gary Barlow at the moment! For ladies style tips I try and look out for ... Eva Mendes is my girl!
In exactly two words how would your best friend describe you?
I love the escapism of TV but I still don't think you can beat a good holiday read. I like all the awful reality shows..Strictly, X_Factor and America's Next Top Model. They are addictive but then nothing beats a Jeremy Kyle show rant sometimes and Im also enjoying Robson Green's Extreme Fishing and The Tudors. How random am I!!! My real desire is to be the next cardio-thoracic surgeon on Holby City however!
In exactly two words how would your best friend describe you?
Again..not really one for me to answer but I'm guessing maybe loyal and a giggle.
If you were to be the Prime Minister for Three (3) Hours, what would you do and why?
Three hours!! May take a wee bit longer than that. I suppose what you would like to do and what you could do money wise are two different things. In an ideal scenario it would be wonderful to put right injustices help lessen the divide between rich and poor and help the sick and elderly so everyone is comfortable and cared for and no one is lonely or desperate. Trying not to sound like a Miss World Contestant but it's hard not to! Also would propose a plan to get the tug boats and just drag as down south a little to get a bit more sunshine...!
Can you reveal a secret about a fellow TJC presenter?
I don't think I really can...even if I could, Im not sure it would be for me to say! But I will have a think and if something comes to mind... a good bit of gossip... then I will get back to you!!!!
free delivery by 9, Mar 2021

free delivery by 9, Mar 2021

free delivery by 9, Mar 2021

free delivery by 9, Mar 2021

free delivery by 9, Mar 2021

free delivery by 9, Mar 2021

free delivery by 9, Mar 2021

free delivery by 9, Mar 2021

free delivery by 9, Mar 2021

free delivery by 9, Mar 2021