Meet our Presenter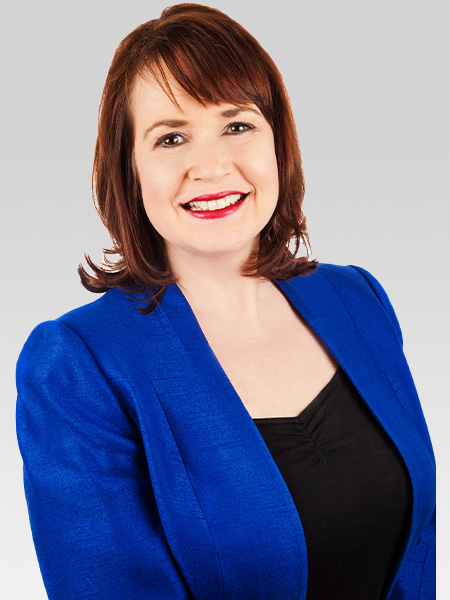 Caroline Lyndsay
Caroline's television presenting expertise spans major UK broadcasters including BBC, ITV and various channels on the Sky and Freeview platforms. She has spent 14 years thinking on her feet as a live, unscripted presenter for TV retailers including Bid TV, Ideal World, Gems TV and Rocks & Co, and her wealth of jewellery knowledge and love of adventure also led to a two-week documentary shoot in Madagascar.
Having trained at Italia Conti and with LAMDA, she started her professional career as and actress majoring in Shakespearean and classic roles. A few favourite roles were Princess Katharine in Henry V, Jessica in Merchant of Venice and Cecily Cardew in The Importance of Being Earnest.
An actress Caroline has worked for the BBC, Channel 4 and has extensive experience in commercials including a wide range of advertising campaigns from a young mum in Paris for Ariel, to a 5 year campaign as the corporate face of Norton Finance , filming both in the UK and USA. She is also an experienced interviewer, having conducted one-to-one pieces to camera with household names including Christine Hamilton, Ken Hom, Tony Blackburn and John Craven. In her spare time Caroline enjoys her recent passion for scuba diving which has led to some wonderful travel opportunities, going to the theatre, tap and ballet dancing and watching and occasionally playing tennis.
What is your favourite gemstone?
Amethyst . Purple has always been my favourite colour and the affordability of this beautiful gem makes it a great one to collect.
If you could sum up your look and aesthetic in three words, what would they be?
I had to ask my friends to answer this one for fear of coming across as deluded! They answered : Classic, stylish and sometimes elegant…
Any fashion or jewellery tips?
It is important to know your shape , which colours suit you best and to trust your instincts. With your jewellery collection, make it varied and enjoy every piece whether precious or costume.
Who is your ultimate style icon?
I think it is a combination of iconic women: Judi Dench, Audrey Hepburn, Grace Kelly and Vivien Leigh.
Any embarrassing on-screen moments?
There are a few from over the years but the ones that stand out are not putting the lid on a food processor and ending up being covered in the coleslaw that I was preparing, driving a remote control car into the set Christmas tree and sending the whole tree cascading down in front of me and worst of all the dreadful Karaoke singing I inflicted on my audience on numerous occasions. I apologise for the latter!
free delivery by 26, Feb 2021

free delivery by 26, Feb 2021

free delivery by 26, Feb 2021

free delivery by 26, Feb 2021

free delivery by 26, Feb 2021

free delivery by 26, Feb 2021

free delivery by 26, Feb 2021

free delivery by 26, Feb 2021

free delivery by 26, Feb 2021

free delivery by 26, Feb 2021