Meet our Presenter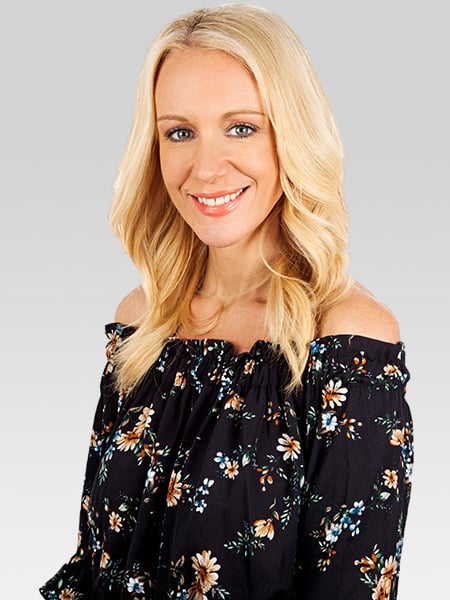 Carmel Thomas
Carmel moved to London in 2000, but hails from Dublin originally. Upon reaching English shores, Carmel started her career in presenting and hasn't looked back since. Carmel has worked in the business for over 10 years now, venturing into live and pre-recorded TV as well as various internet projects. Carmel's distinctive accent and Irish charm has led to her endearing nickname – The gem of the Emerald Isle. Carmel has a had a brilliant career in TV, working on many channels, including ITV, UTV Ireland, Channel 5, Roulette Nation, Gala Bingo, bid tv and QVC. With a huge passion for jewellery and shopping, Carmel and TJC are a perfect fit!
What is your favourite gemstone?
Without a doubt a diamond, I adore them. My two most precious pieces of jewellery are my diamond engagement ring and some diamond earrings given to me by my husband. Diamonds are also my birthstone and definitely a girl's best friend.
If you could sum up your look and aesthetic in three words, what would they be?
I'm pretty girlie and love colour, I'd say casual and relaxed during the day but love to team with accessories such as pendants, scarves and bags but love to glam it up with little dresses and heels at night!
Any fashion or jewellery tips?
Bright and colourful! Big chunky necklaces, cheerful scarves and upbeat nail colour can transform a whole look whether it's a simple black dress, or shirt and jeans.
Who is your ultimate style icon?
Definitely Kate Moss, whether she is at a festival, out shopping or out for a night out she always looks so stunning, she definitely has the X factor with her unique style.
Any embarrassing on-screen moments?
Where do I even start, being on live TV there are bound to be numerous occasions, but I remember once turning a lovely shade or lobster after falling over and dropping an African warrior figurine and its head breaking off in shot!
free delivery by 9, Mar 2021

free delivery by 9, Mar 2021

free delivery by 9, Mar 2021

free delivery by 9, Mar 2021

free delivery by 9, Mar 2021

free delivery by 9, Mar 2021

free delivery by 9, Mar 2021

free delivery by 9, Mar 2021

free delivery by 9, Mar 2021