Beauty Roller And Gua Sha Tool
They primarily work on the principle of providing oxygen to the muscles and pores by stimulating blood circulation in the layers of your skin. It is a great way to relax your muscles and help you overcome fatigue and stress in the simplest of manners while also enhancing the elasticity of your facial skin.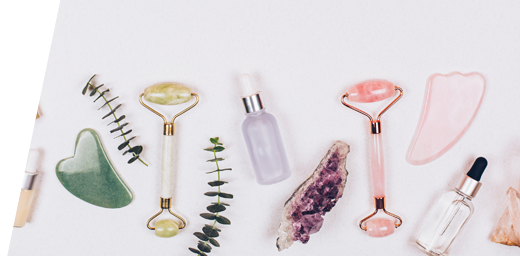 Beauty Roller And Gua Sha Tool
With a promise to revolutionize your skin care regime, we bring to you the unique charm of beauty rollers and gua sha tools that are now an essential beauty tool to house in your vanity for the youthful radiance that you have been craving for! Come and explore a variety that we house just for you and are easily and readily available beauty tools online in UK.
With the difficult time and stress taking over our lives, taking a trip to the salon can be difficult for each one of us. Introducing, your knight in shining armour are these revolutionary beauty tools that will take you back to the lap of mother nature but with a modern approach. Let us together wage war against wrinkles and rise victorious with a glowy and dewy spot free skin, a dream of all women!
So, let's all sit back and relax and enjoy the wonderful offerings of these beauty tools and see the changes that we all have heard of with these two tools in your vanity.
The Gua Sha Tool: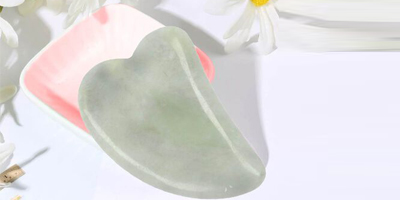 The scrapping tool is another mate that you would love to house in your kitty. This beauty tool is designed as scraping plate that has a similar function to the beauty roller but except that it can also be used all over your body to achieve a firm tone. The scrapper tool can be used on your thighs, bottoms, back, neck, arms and legs. The gua sha helps drain any lymphatic liquid from the muscles, increase blood flow, break up any scar tissue and relieve the pain.
The Chinese believed that the tool helps in moving energy around the body and thus have been reaping its benefits since ancient times.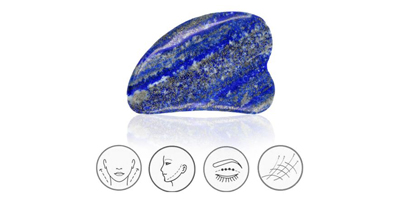 How To Use These Tools?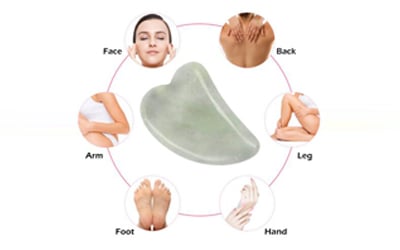 The simple usage of these beauty tools will leave you appalled as they are extremely handy and easy to use. The roller is primarily to be used on your face and is advised to be used from the inner part of your face working towards the outer. For example, the bigger section of the roller can be used from the jawline working towards the hairline. While you can roll it horizontally on your forehead towards your hairline. The smaller head of the roller can be used in the similar manner on the eye and mouth area, targeting smaller areas precisely. Use this beauty facial roller with your creams and serums to maximise their penetration deep into your skin tissues and see their magic on your skin as you practice this a part of your daily skin care regime.
The gua sha tool works on the same lines and allows you to scrape the swelling, puffiness and lymphatic liquids from your muscles. If in pain of muscle soreness, the gua sha will come handy as the scrapping action helps in repairing the scar tissue and eases pain. The scrapping action helps increase blood circulation and eases fatigued and tired muscles.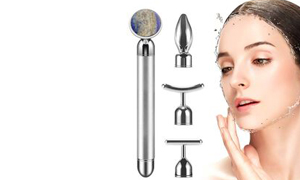 A Quick Tip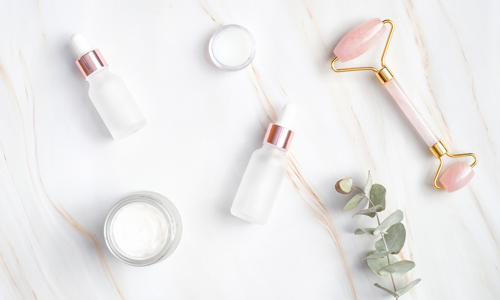 To maximise the use of these beauty tools, you can keep them in your fridge or freezer for a while and then use them. It instantly eases your muscles and refreshes you especially after a long tiring day or a sleepless night.
With plenty of beauty tools and accessories in the market, one is bound to get confused, but these beauty tools will never disappoint you as they have been a practice especially of the Chinese who are well known for their flawless glass-like skin.
The beauty roller and Gua Sha have taken a fancy of many who have used them and continue to do so. We bring to you plenty of stones to suit your preference in the form of these beauty tools online.
Easily available and ready to serve you, these beauty tools UK have taken the beauty world by enchantment.