Diamonds
Diamond Stone
Diamonds truly are a girl's best friend. They are the most coveted stone in the world, and the hardest mineral on earth.
Origin & Supply of Diamonds
India is known to be the earliest source of diamonds, with mining occurring as early as 800BC. In 1725, Brazil became the first country outside of India to mine diamonds. Then in the 1870s, diamonds were discovered in South Africa, from which around 49% of diamonds originate.
Falling Stars
The word diamond is thought to stem from the Ancient Greek 'adámas' meaning unbreakable or unalterable. The Ancient Greeks believed that diamonds were splinters of stars that had fallen to earth, and that anyone who wore them were blessed with love and purity.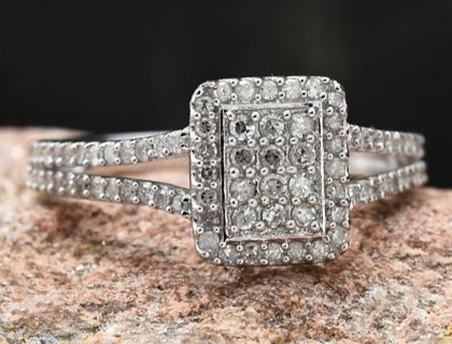 Perfection Takes Time
Natural diamonds only form in highly specific conditions - extreme temperature and pressure, at depths of around 87 - 120 miles within the earth's mantle. This can take between 1 billion - 3.3 billion years. Once formed, diamonds are pushed closer to the surface via underground volcanic eruptions.
Rules Of Engagement
Ever wondered why engagement rings are worn on the third finger of the left hand? Well, Ancient Egyptians believed that the vena amoris, the vein of love, ran directly from the heart to the top of the third finger, and the tradition has continued ever since.
The Four Cs
Diamonds are graded according to the four Cs – carat, cut, colour and clarity.