STRADA Japanese Movement Peach Dial Simulated Pink Sapphire Studded Water Resistant Watch with Rose Gold Colour Mesh Belt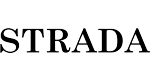 Product Highlights
STONE DETAILS: Pink sapphires are made of the mineral corundum, which is coloured by chromium traces.  They're a popular autumn birthday gift because they're the September birthstone
DIAL: The dial and borders are embellished with round and square faceted pink sapphire stones, giving your wrist a gleaming and luxurious appearance
STRAP: The Milanese strap is made of a tightly woven stainless steel mesh pattern that resists and hides scratches well. It will also resist discoloration, deformation, or damage caused by sweat and lotions, just like all stainless steel bands
MOVEMENT: Swiss and Japanese movements differ primarily in that Swiss movements are more aesthetically designed, whereas Japanese movements are built with precision and accuracy in mind
WATER-RESISTANT: The watch is water-resistant up to 3 ATM, meaning it will not be damaged if it gets wet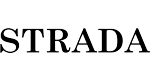 Product Highlights
STONE DETAILS: Pink sapphires are made of the mineral corundum, which is coloured by chromium traces.  They're a popular autumn birthday gift because they're the September birthstone
DIAL: The dial and borders are embellished with round and square faceted pink sapphire stones, giving your wrist a gleaming and luxurious appearance
STRAP: The Milanese strap is made of a tightly woven stainless steel mesh pattern that resists and hides scratches well. It will also resist discoloration, deformation, or damage caused by sweat and lotions, just like all stainless steel bands
MOVEMENT: Swiss and Japanese movements differ primarily in that Swiss movements are more aesthetically designed, whereas Japanese movements are built with precision and accuracy in mind
WATER-RESISTANT: The watch is water-resistant up to 3 ATM, meaning it will not be damaged if it gets wet

4 Instalments of £2.12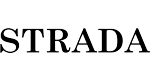 Product Highlights
STONE DETAILS: Pink sapphires are made of the mineral corundum, which is coloured by chromium traces.  They're a popular autumn birthday gift because they're the September birthstone
DIAL: The dial and borders are embellished with round and square faceted pink sapphire stones, giving your wrist a gleaming and luxurious appearance
STRAP: The Milanese strap is made of a tightly woven stainless steel mesh pattern that resists and hides scratches well. It will also resist discoloration, deformation, or damage caused by sweat and lotions, just like all stainless steel bands
MOVEMENT: Swiss and Japanese movements differ primarily in that Swiss movements are more aesthetically designed, whereas Japanese movements are built with precision and accuracy in mind
WATER-RESISTANT: The watch is water-resistant up to 3 ATM, meaning it will not be damaged if it gets wet
Product Details
Brand

strada

Movement

Japanese

Colour

Rose Gold

Strap Type

Milanese/Mesh Band

Material Name

Stainless Steel

Product Code

7602736

Type

Wrist Watch

Dial

Literal

Case Finish

Polished

Case Material

Alloy

Case Shape

Round

Dial Color

Pink

Strap Closure Type

Buckle

Strap Color

Rose Gold

Case Color

Rose Gold

Features

12-Hour Dial, Gemstone Studded, LightWeight, Water Resistant

Gender

Female

Collection

Designer
Stone Details
Simulated Pink Sapphire Baguette 4x2mm Faceted Cut

Qty: 27 Weight: 4.000ct.
Product Description
The mineral corundum, which is coloured by chromium traces, is used to make pink sapphires. Because they are the September birthstone, they are a popular autumn birthday gift. Round and square faceted pink sapphire stones adorn the dial and borders, giving your wrist a gleaming and luxurious appearance. The Milanese strap is made of a tightly woven stainless steel mesh pattern that is scratch resistant and well hidden. Like all stainless steel bands, it will resist discoloration, deformation, and damage caused by sweat and lotions. The primary difference between Swiss and Japanese movements is that Swiss movements are more aesthetically designed, whereas Japanese movements are built with precision and accuracy in mind. The watch is water-resistant up to 3 ATM, which means it won't be harmed if it gets wet.