STRADA Japanese Movement Crystal Studded Water-Resistant Watch - Blue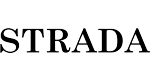 Product Highlights
UNIQUE DESIGN: This watch has a luxurious and unique design with a square dial that creates a magnificent appeal
MULTI-FUNCTIONAL: This exquisite watch can be worn as a jewellery accessory
FAUX-LEATHER STRAP: The faux-leather strap with buckle closure offers comfort and durability
BLUE GLASS: The sapphire blue glass protects this from scratches to maintain its pristine shine
CRYSTALS: Crystals on the bezel on either side gives this watch a premium feel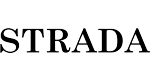 Product Highlights
UNIQUE DESIGN: This watch has a luxurious and unique design with a square dial that creates a magnificent appeal
MULTI-FUNCTIONAL: This exquisite watch can be worn as a jewellery accessory
FAUX-LEATHER STRAP: The faux-leather strap with buckle closure offers comfort and durability
BLUE GLASS: The sapphire blue glass protects this from scratches to maintain its pristine shine
CRYSTALS: Crystals on the bezel on either side gives this watch a premium feel

4 Instalments of £2.12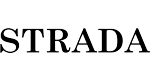 Product Highlights
UNIQUE DESIGN: This watch has a luxurious and unique design with a square dial that creates a magnificent appeal
MULTI-FUNCTIONAL: This exquisite watch can be worn as a jewellery accessory
FAUX-LEATHER STRAP: The faux-leather strap with buckle closure offers comfort and durability
BLUE GLASS: The sapphire blue glass protects this from scratches to maintain its pristine shine
CRYSTALS: Crystals on the bezel on either side gives this watch a premium feel
Product Details
Brand

strada

Movement

Japanese

Colour

Blue

Strap Type

Belt

Material Name

Faux Leather

Product Code

6907810

Number of Gemstones

1

Type

Wrist Watch

Dial

Literal

Case Finish

Polished

Case Material

Alloy

Case Shape

Rectangle

Dial Color

Blue

Strap Closure Type

Buckle

Strap Color

Blue

Case Color

Silver

Features

12-Hour Dial, Charms, Durable And Hypoallergenic, LightWeight, Water Resistant

Gender

Female

Main Stone Name

crystal

Collection

Fashion
Stone Details
White Crystal Round 2mm Faceted Cut

Qty: 1 Weight: 0.001ct.
Product Description
This watch has a luxurious and one-of-a-kind design with a square dial that exudes elegance. This beautiful watch can also be used as a piece of jewellery. Comfort and durability are provided by the faux-leather strap with buckle closure. To keep its pristine shine, the sapphire blue glass protects it from scratches. The watch has crystals on both sides of the bezel, giving it a premium look.