Add meaning to your jewellery style with these spinner rings
Get ready to bring meaning to one of the most fun yet on-trend style of jewellery, the spinner rings which bring their roots inspired from the Buddhism culture and their spinning wheels of prayers.
ACCESS FULL RANGE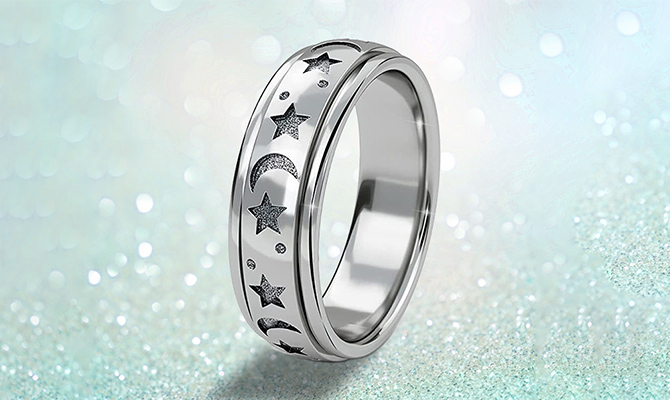 Symbolic and a contemporary charm
Allows the rings to be a part of your daily life. Many believe that when an individual feel anxious, spinning the ring at your hand may help calm one down. Whether you are a believer of karma or want to just explore something new, the spinner rings are for all!
SHOP NOW
Calm your worries
Along with the beautiful symbolism, these spinner rings are for everyone to add a playful appeal with an on-trend flair to their jewellery styling and collection.
SHOP NOW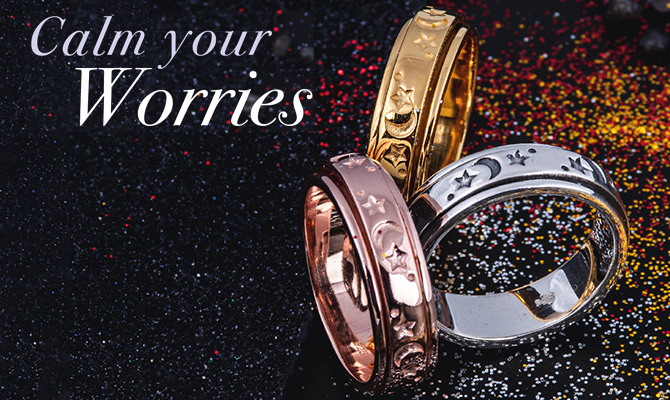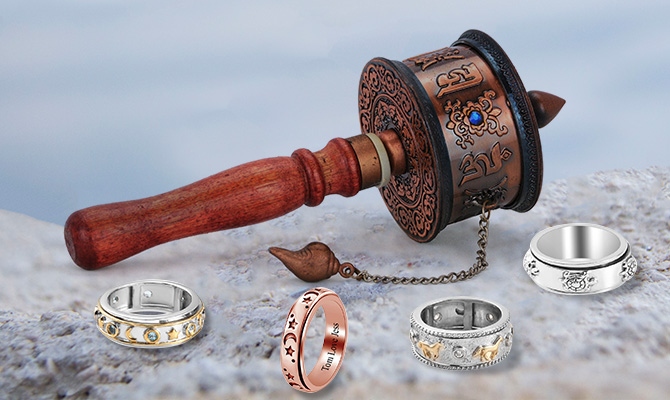 Symbolic and a contemporary charm
Buddhist prayer wheels which are known to be a recitation of a mantra in the meditative state is what inspires the rotating spinner design of these rings. Each rotation is believed to purify the karma of the individual and thus these rings can be a part of your meditative state.
SHOP NOW
Customer Feedback
We are already delighted with the response over this collection, thanking you all!

It's just a beautiful ring and there isn't another like it. I loved everything about the ring, quality, style, weights was good as well.
Norma

Good weight, attractive, comfortable.
Lorraine

The style and the way it is easy to wear.
Kim

The design and it's a spinner, good for stress.
Julie

Everything about the ring is good, especially because its a spinner ring, which helps when my anxiety is bad, gives me something to focus on.
Donna

The ring is exactly as it appears, and has a lovely polished shine, beautifully packaged as well.
Norma
DELIVERING JOY
1,073,415 CUSTOMERS SERVED
YOUR PURCHASE FEEDS
25 MILLION CHILDREN MEALS SERVED
WHAT OUR CUSTOMERS THINK
97% RECOMMEND TJC PLUS TO THEIR FRIENDS