RHAPSODY 950 Platinum AAAA Tanzanite and Diamond (VS-E-F) Ring 2.75 Ct, Platinum Wt. 5.10 Gms
RHAPSODY 950 Platinum AAAA Tanzanite and Diamond (VS-E-F) Ring 2.75 Ct, Platinum Wt. 5.10 Gms
https://www.tjc.co.uk/rings/rhapsody-950-platinum-aaaa-tanzanite-and-diamond-vs-e-f-ring-2.75-ct-platinum-wt.-5.10-gms-7819853.html
Free unlimited resizing
Free 1 Year warranty
Interest-free credit
100% secure checkout
24/7 Customer service
Extended Returns by 14 Jan 2024
Product Highlights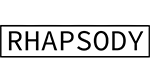 This luxurious RHAPSODY ring is a symphony of meticulous artistry and regal design. Set in 950 platinum, an exquisite AAAA Tanzanite is majestically enveloped by an ornate halo of brilliant diamonds. This piece exudes a dignified allure that's both timeless and commanding, perfect for those with a discerning taste and a deep appreciation for intricate details. A sophisticated representation of power and prestige, it is a testament to expert craftsmanship and timeless elegance.
Crafted with prestigious 950 platinum for a commanding shine
Features the timeless allure of AAAA Tanzanite in the center
Detailed diamond halo enhances the ring's majestic aura
Sleek shank design and smooth under gallery for an easy fit
Product Details
Brand

rhapsody

Size

T

Product Code

7819853

Number of Gemstones

1

Number of Diamonds

39

Total Gem Weight

2.750ct.

Metal Name

950 White Platinum

Metal Weight

5.100

Metal Karatage

950 Platinum

Metal Type

Platinum

Main Stone Name

tanzanite
Diamond Details
Diamond Taper Baguette 1.6x0.8x0.4mm Carving Cut

Qty: 39 Weight: 0.310ct.
Stone Details
AAAA Tanzanite Cushion 8x8mm Faceted Cut

Qty: 1 Weight: 2.440ct.
How we Deliver Joy
Lovely Pieces of Jewellery
Got some lovely pieces of jewellery at TJC over the years. Quite a selection! Home department is good too. Love discounts and free delivery offers. Pleasure to browse through the lines. Thank you TJC.
- Mrs Svitlana Cook
Pleased With Everything
Beautiful products at fantastic prices. I am pleased with everything I have bought. All well made. Easy to order, kept informed of progress of purchases. Quick delivery. Everything well presented.
- Christine Brown
Great Service at Great Prices
Great service, great choice of quality products, at great prices. Excellent helpful company.
- Ms Glynis McDonnell
Supports Charity To Feed Children
Good website…easy ordering…excellent service…
Beautiful products…will be a regular place to purchase from.
Supports charity to feed children.
- Mrs Janet Howe