Royal Bali 12.40 Ct Ammonite Octopus Pendant in Sterling Silver 12.40 Grams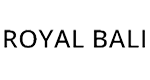 Product Highlights
New designer pendant made in high quality sterling silver
Featuring a beautiful octopus design with impressive finishing
Creatively done crafting makes it extraordinary to look at
Cute pendant from the Royal Bali collection
The pendant is measured at wt 12.40 Gms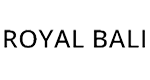 Product Highlights
New designer pendant made in high quality sterling silver
Featuring a beautiful octopus design with impressive finishing
Creatively done crafting makes it extraordinary to look at
Cute pendant from the Royal Bali collection
The pendant is measured at wt 12.40 Gms

3 Instalments of £12.66
Details
https://www.tjc.co.uk/pendants/royal-bali-collection---ammonite-fossil-octopus-pendant-in-sterling-silver-silver-wt-12.40-gms-3457996.html
Product Actions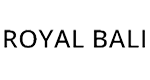 Product Highlights
New designer pendant made in high quality sterling silver
Featuring a beautiful octopus design with impressive finishing
Creatively done crafting makes it extraordinary to look at
Cute pendant from the Royal Bali collection
The pendant is measured at wt 12.40 Gms
Product Details
Brand

bali collection

Color

MultiColour

Product Code

3457996

Number of Gemstones

1

Metal Name

Metal Weight

12.400

Metal Karatage

925S

Metal Type

Silver

Type

Web Exclusive

Gender

Female

Main Stone Name

ammonite
Stone Details
Ammonite Fancy Free Cabochon

Qty: 1 Weight: 0.001ct.
Product Description
A very unique and stunning pendant offering the dramatic projection of Ammonite Octopus, this product is a great way to flaunt your exclusive jewellery collection. This product is further known for the intricate metal work done in high quality of sterling silver to offer you durability and looks of an actual octopus.