Personalised Mother Baby Engravable Pendant
Product Highlights
Celebrating the unbreakable bond of love between a mother and her child, this pendant necklace is a fine testament to this bond
Minimal design of the pendant shows a mother caressing her child lovingly and their infinite bond of love
Product Highlights
Celebrating the unbreakable bond of love between a mother and her child, this pendant necklace is a fine testament to this bond
Minimal design of the pendant shows a mother caressing her child lovingly and their infinite bond of love

2 Instalments of £14.99
Details
https://www.tjc.co.uk/pendants/personalised-mother-baby-engraved-pendant-in-silver-D10122.html
Product Actions
Product Highlights
Celebrating the unbreakable bond of love between a mother and her child, this pendant necklace is a fine testament to this bond
Minimal design of the pendant shows a mother caressing her child lovingly and their infinite bond of love
Product Details
Colour

Silver & Gold

Style

Product Code

D10122

Metal Name

Metal Karatage

925

Metal Type

Silver

Type

message jewellery

Height

2.8CM

Fine Jewellery

Yes

Gender

Female

Shape

Circle/Disc
Product Description
Celebrate the special relation of a mother and baby through this Personalised Mother Baby Engraved Pendant in Silver. Comes in two different plating of yellow gold and platinum giving you a variety in options. A rich white gloss that does not fade away for years has been added to this pendant through silver. Comes in a stylish looking black and purple box with anti-tarnish interiors. Get this pendant engraved with a sweet message or a name.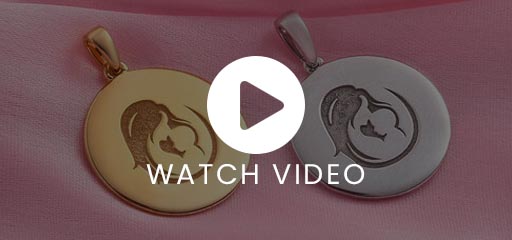 Know More about Personalise Mother Baby Engraved Pendant
Looking for a perfect gift for new mother or an expecting mum? Well, this pendant does it all! Get the beautiful pendant personalised with what you want it to say. Made in sterling silver, it offers a shine that will last forever. Can it engraved with a special touch, or plated in different tones - yellow gold, rose gold, or platinum!
You can add a personalised touch to the pendant by getting its backside engraved with the name of your dearest little one
Crafted in durable sterling silver, the pendant can be finished in a plating of your choice from yellow gold plating and platinum plating
Gift these to new or expectant mothers as it comes sitting in an elegant gift ready box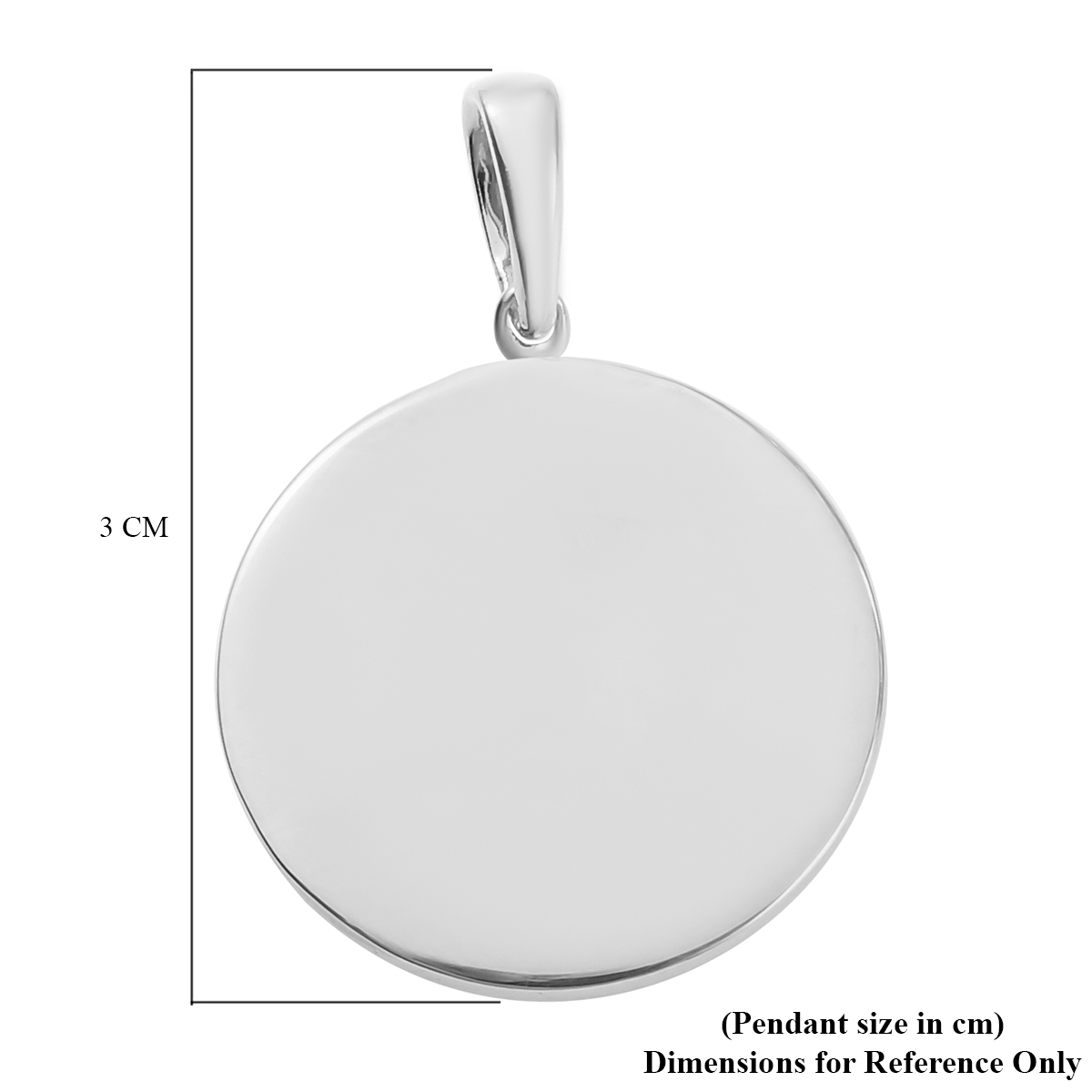 Looks stunning sparkling at your neckline, offering an incredible customised shine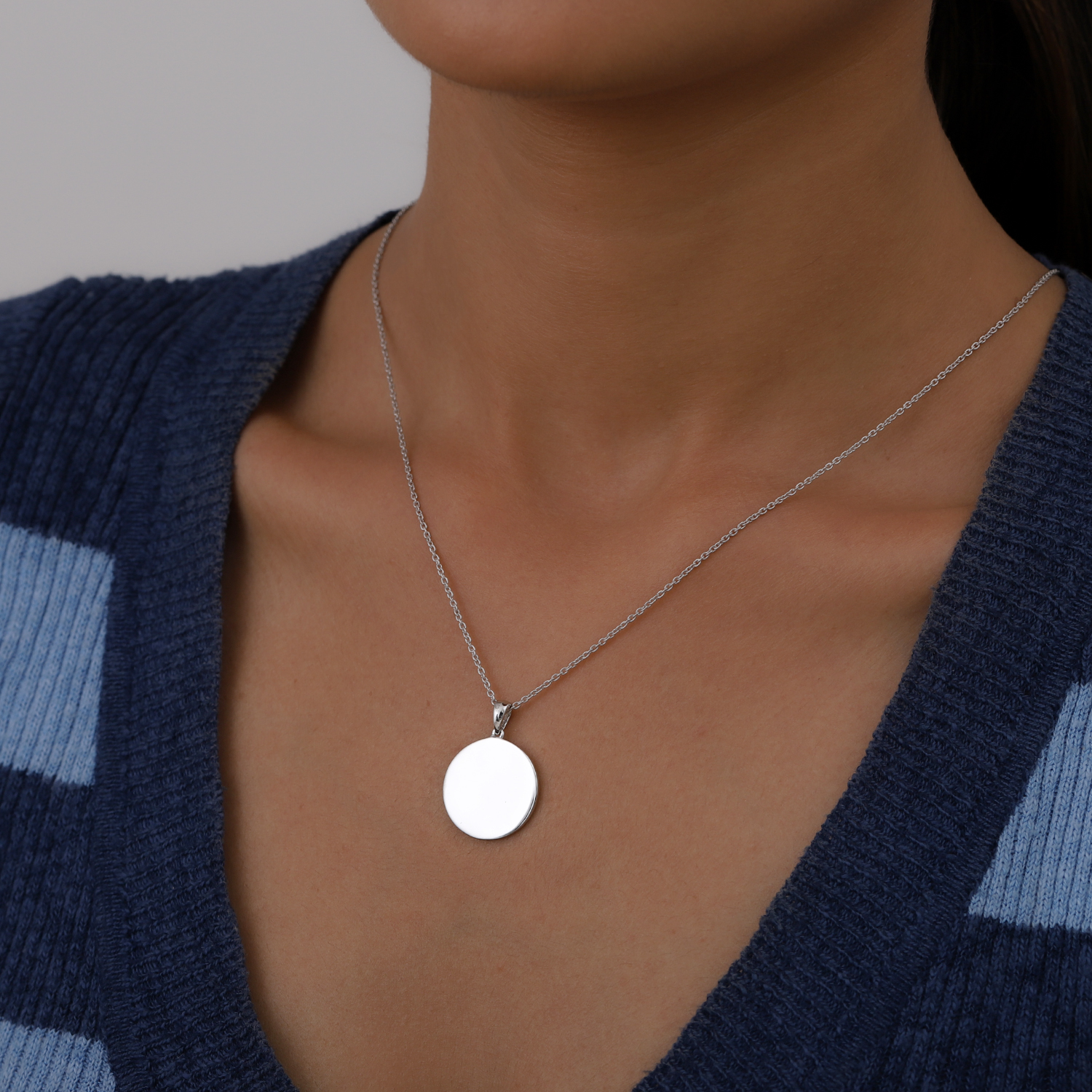 Shine of sterling silver is irresistible and lasts beyond a lifetime, making this a perfect present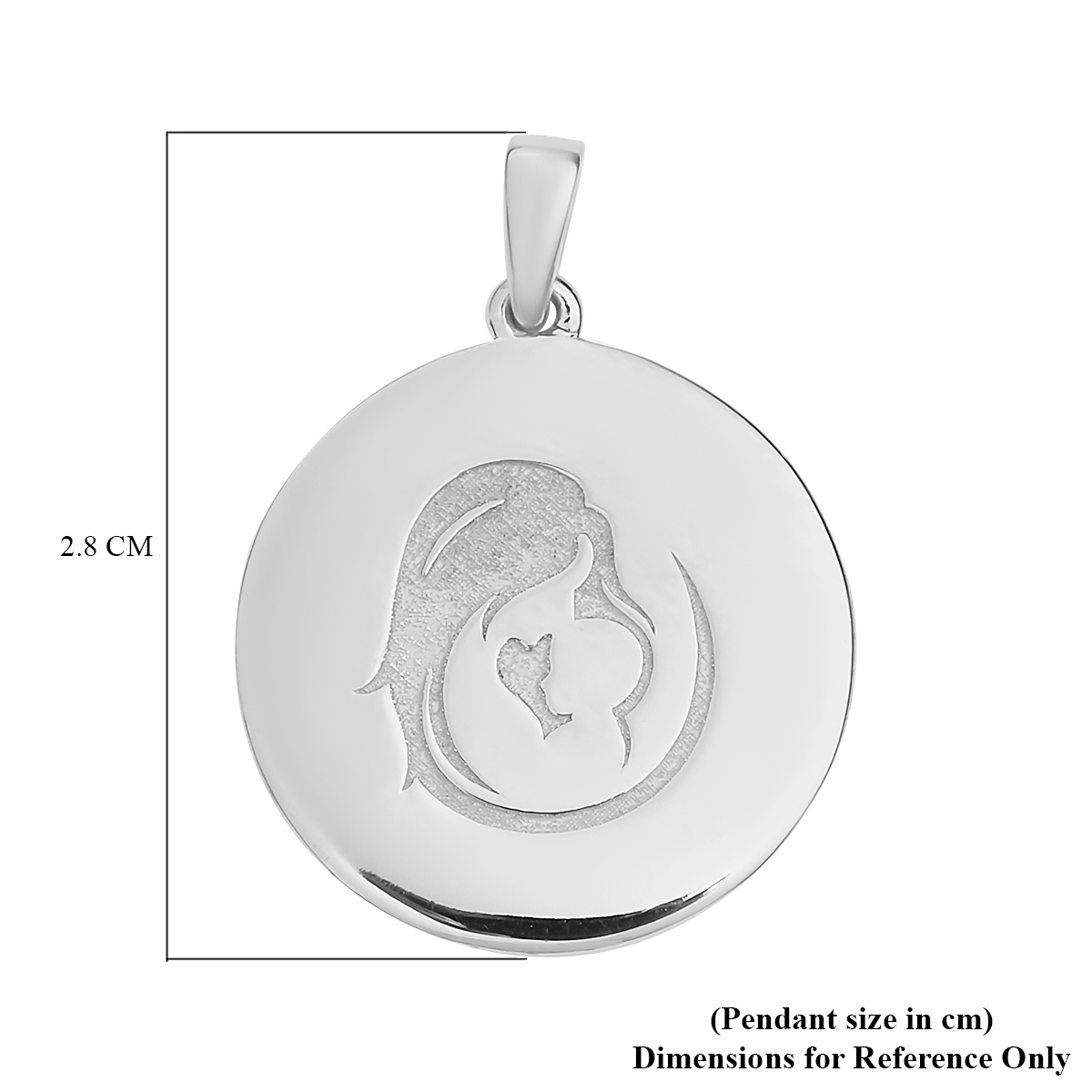 Sized at 2.8 cms, it looks perfect in size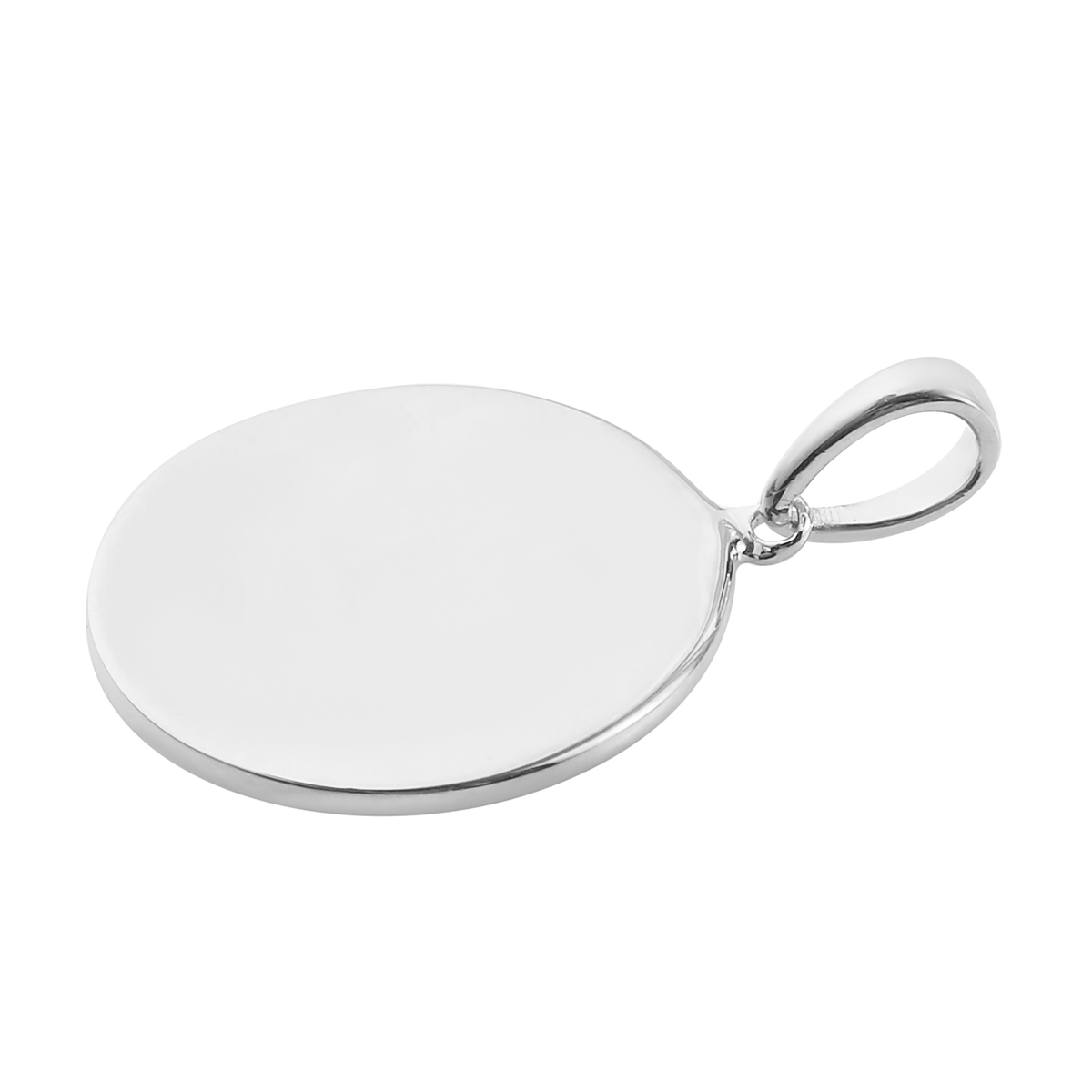 Comes with a gorgeous and elegant gift box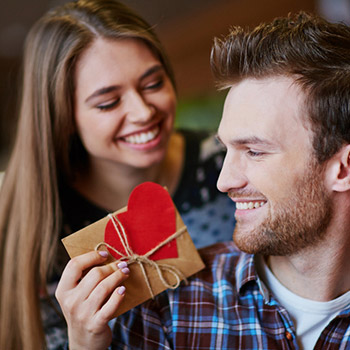 Perfect gift for her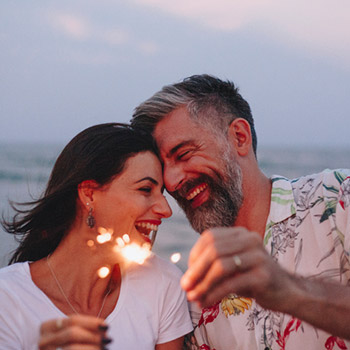 An ideal gift for anniversaries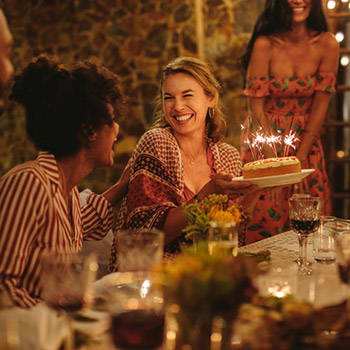 A wish of a special occasion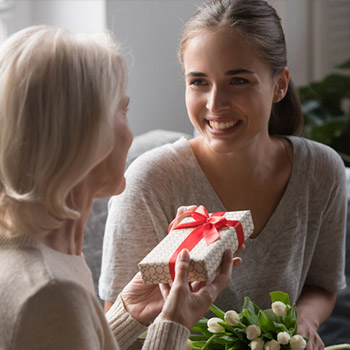 Or just to say that you're special