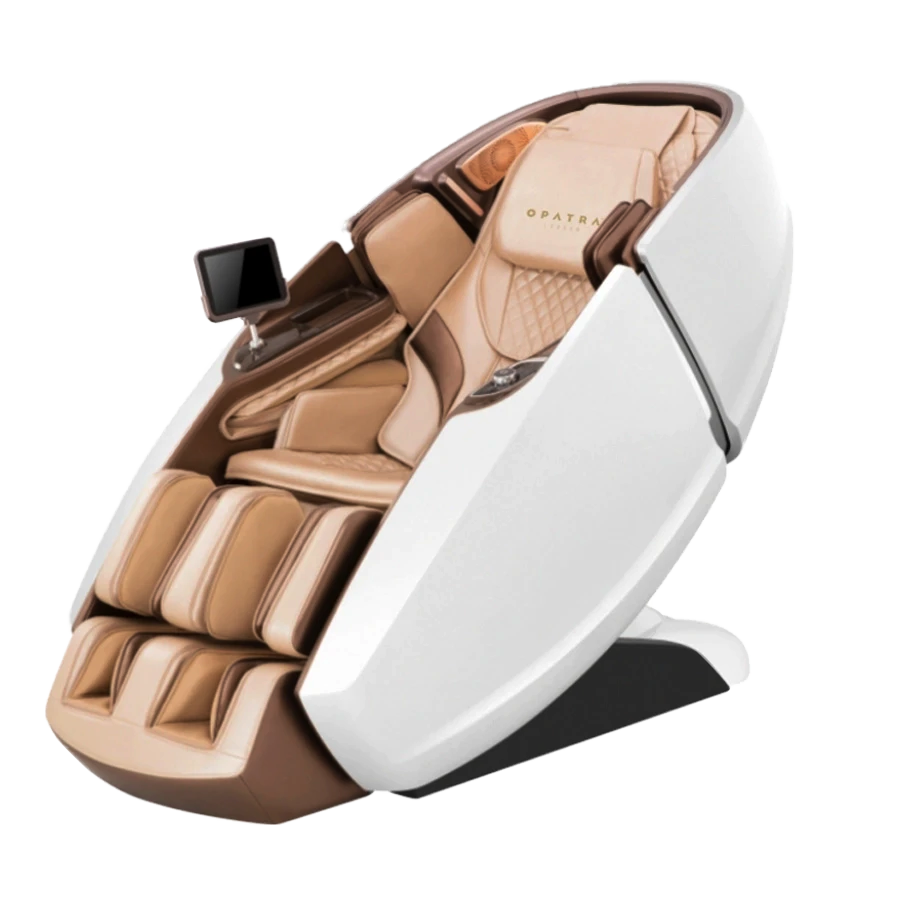 Opatra Capsulate Chair
Enjoy the ultimate comfort and luxurious feeling of relaxation with the Opatra Capsulate Chair, which provides a restorative full body massage, done all at home.
• The tech-smart massage chair features 50 layers of pulsating-style airbags that push, knead, press, and squeeze just like human hands on the shoulders, back, waist, legs, and feet.
• Three rollers under the feet and wraparound airbags help relieve your body pressure and tension
• Graphene heat sensation at the back, waist and legs works quickly to relax muscles.
• An array of massage programs can be controlled using a 10.1-inch touchscreen or the quick control buttons on the armrest
• A Zero Gravity setting provides a neutral position where the feet are slightly higher than the head to evenly distribute body weight and reduce pressure on the spine and joints.
Other Opatra products are not available online, however our Customer Service team will gladly assist you in placing an order or providing extra information. Please note caviate.
Call our customer service team
Monday to Friday, 8am to 7pm
Weekends, 9am to 6pm
Bank Holidays, 9am to 6pm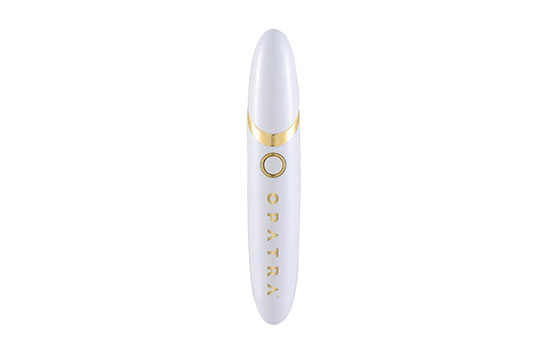 OPATRA DermiEye Plus
Dual-action of LED red infra-light with thermal treatment. Benefits by improving collagen in skin, reducing puffiness and wrinkles around eye area with cell regeneration.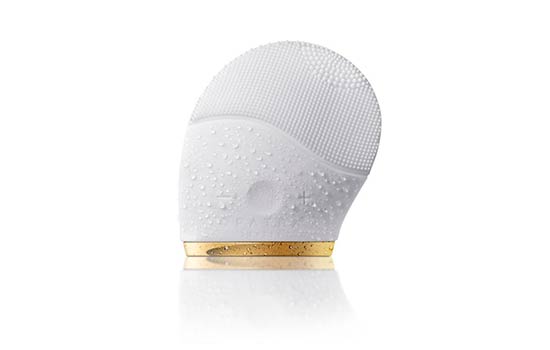 OPATRA Pure
Works at different speed intensities for personalised cleaning. Compact & light-weight gadget can be charged via USB. Silicone points ensure thorough cleaning and massage with waterproof feature.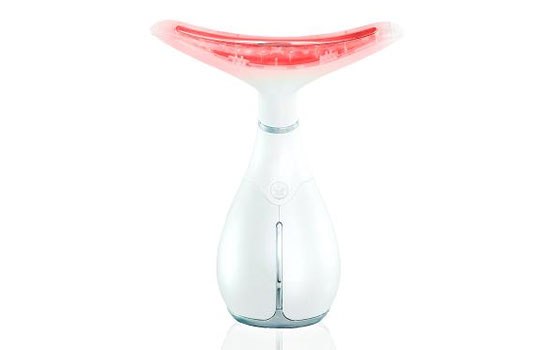 OPATRA DermiNeck
The Opatra Dermineck is a clever device which works through smart vibration technology to relax neck muscles and help firm up your neck's skin, giving you softer, smoother and firmer skin.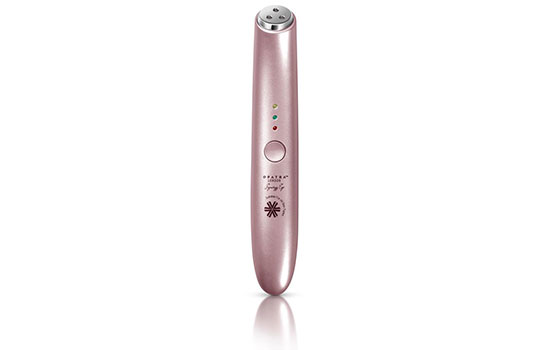 OPATRA Synergy Eye
Dual-action of LED red infra-light with thermal treatment. Benefits by improving collagen in skin, reducing puffiness and wrinkles around eye area with cell regeneration.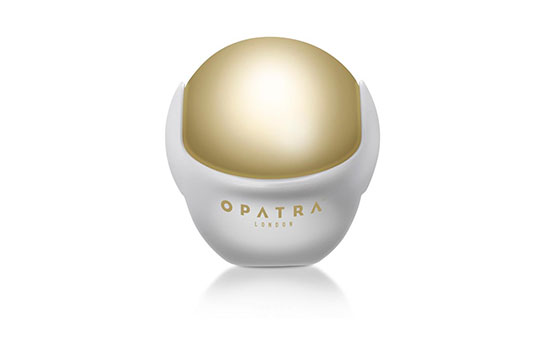 OPATRA Cryoball
Used as an invigorating ice facial. Improves the cryo-stimulation of the skin. Works easily with skin conditions like dermatitis, acne, eczema and Psoriasis.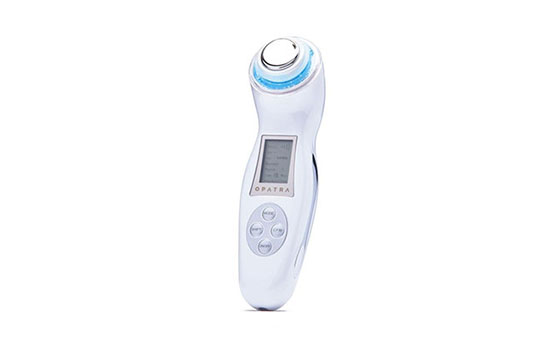 OPATRA Dermisonic
These treatments work together to rejuvenate skin by smoothing out facial wrinkles, tightening facial muscles, boosting blood circulation.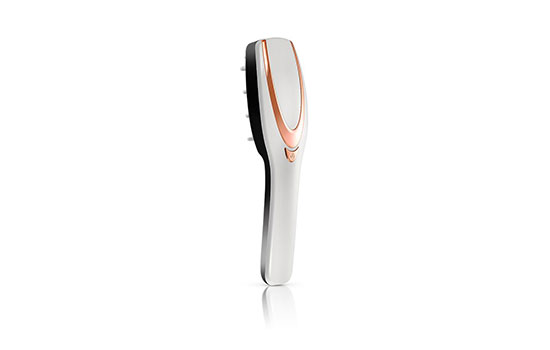 OPATRA Lux Hairbrush
Red LED light while detangling hair also stimulates hair's natural keratin. Massage therapy increases blood flow to the hair follicles.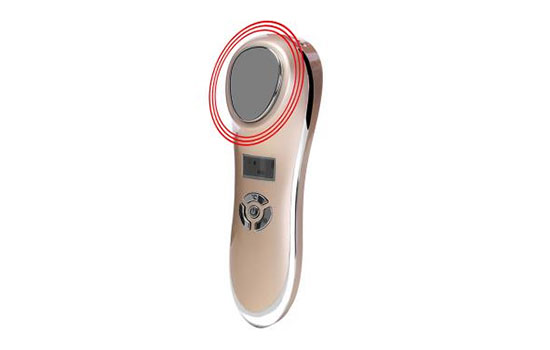 OPATRA VITA Plus
Gentle sonic massage along with hot and cold settings helps to increase circulation and tighten pores, helping to diminish dark spots, wrinkles and cellulite.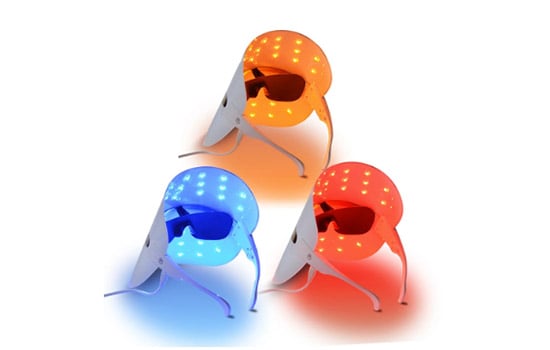 OPATRA Glow Mask
Red mask helps in generating collagen and elastin, gives your skin its youthfulness. Blue mask helps to get rid of acne producing bacteria. Orange mask helps to revitalise the skin.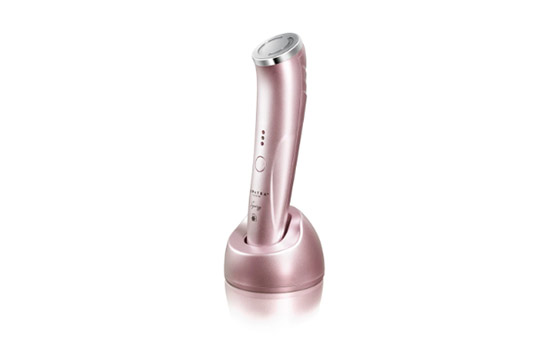 OPATRA Synergy Rose LTE
The Synergy device uses a combination of infra-red and red light to target problem areas, significantly improving the appearance of your skin and helping it heal. It's is extremely gentle to the skin
Top Sante Beauty Awards 2019
Top Santé 2019 Skincare Awards are panel testers, all aged between 35-75, that have been using all the shortlisted products for a period of time. They assessed which products were the nicest to use, gave the best value of money and, most importantly, which achieved the most effective and best result!!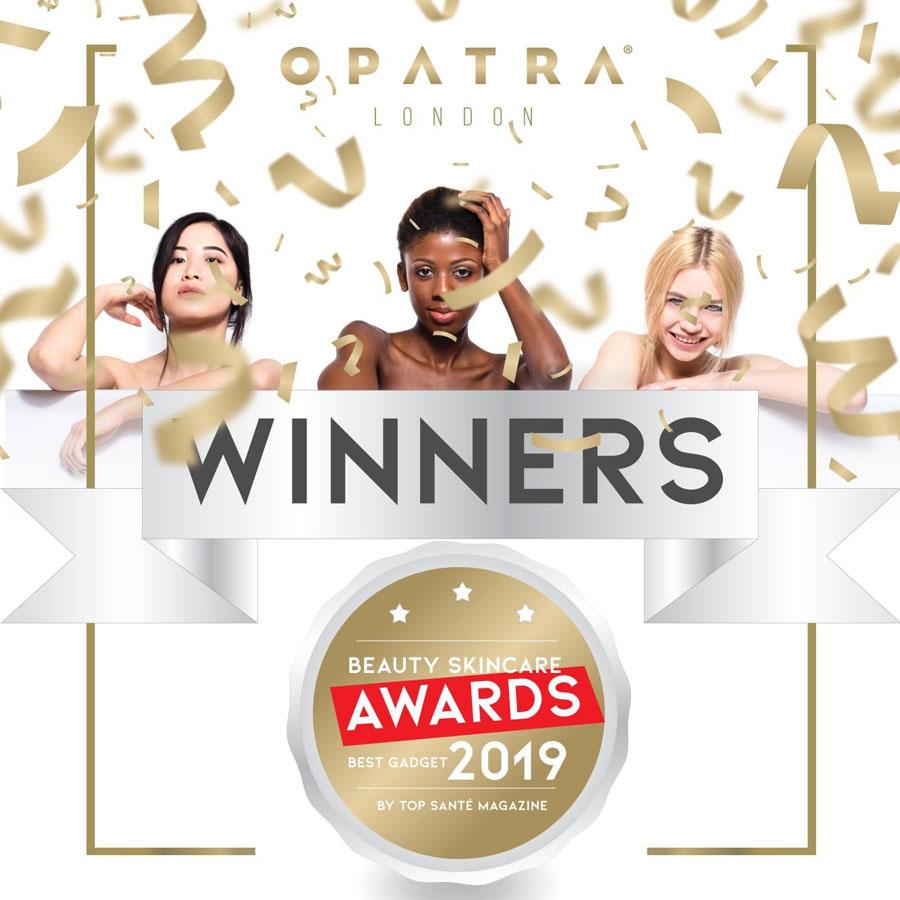 Top Santé is the UK'S Leading Health Magazine for women over 35 years old.
Top Santé is the ultimate guide to being healthy, feeling great and staying in shape. Each issue is packed with feel-good food and nutrition, simple exercises to burn fat and tone up, wellbeing tips to stay happy and beat stress, plus natural youth boosting beauty ideas for smoother skin, fabulous hair and a ­ firmer body.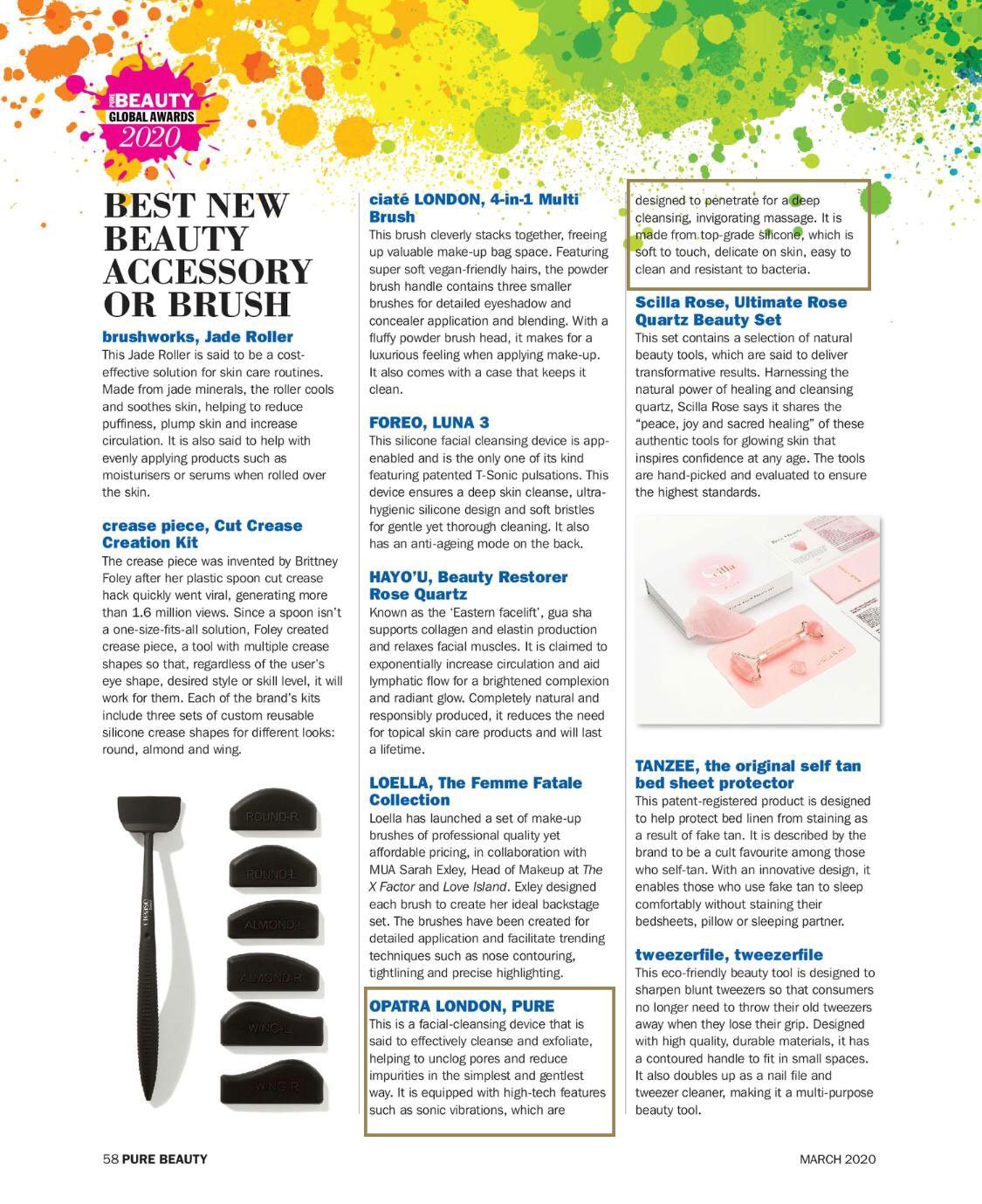 Dermosonic:
NOTE: The use of ultrasonic galvanic treatment is not for everyone, if you suffer from the list below certain options in the device are not suitable for you:
If you are pregnant
If you are fitted with a Pace maker
If you suffer with Epilepsy
Medical condition.
Diabetes
Heart Condition
Dental Implants (only galvanic should not be used)
Opatra Synergy
WARNINGS:
Do not use to treat your eyelids or aim the device directly into your eye, doing this could cause serious eye injury.
Do not use the device if you are under the age of 18.
Do not use if you are pregnant.
Do not use if you have history of light triggered seizures.
Do not use if you have any light sensitive disease or are taking any light sensitive drugs.