Sunday's Child 30 Ct Black Jade and Zircon Multi Strand Necklace in Gold Plated Sterling Silver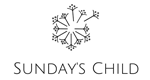 Product Highlights
A two-layered necklace ideal for your plunging neckline
The 29.25 carat black jade studded on the lower chain is accented by natural Cambodian zircons
It is ascended by a button-shaped pendant that adds plenty of glimmer to your attire
The beauty of the necklace arises from the elegant ball-shaped links strung on the thin wire
For offering this sterling silver necklace an ornamental look, it is plated in 14K yellow gold
This 16 grams masterpiece stays clinged at your nape with its lobster clasp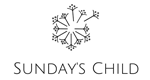 Product Highlights
A two-layered necklace ideal for your plunging neckline
The 29.25 carat black jade studded on the lower chain is accented by natural Cambodian zircons
It is ascended by a button-shaped pendant that adds plenty of glimmer to your attire
The beauty of the necklace arises from the elegant ball-shaped links strung on the thin wire
For offering this sterling silver necklace an ornamental look, it is plated in 14K yellow gold
This 16 grams masterpiece stays clinged at your nape with its lobster clasp
Was £99.99 , You Save 25%

3 Instalments of £24.99
Details
https://www.tjc.co.uk/necklaces/sundays-child---black-jade-natural-cambodian-zircon-necklace-size-22%2B30-with-4-inch-extender-in-14k-gold-overlay-sterling-silver-30.00-ct-silver-wt.-16-gms-3599907.html
Product Actions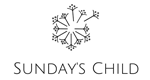 Product Highlights
A two-layered necklace ideal for your plunging neckline
The 29.25 carat black jade studded on the lower chain is accented by natural Cambodian zircons
It is ascended by a button-shaped pendant that adds plenty of glimmer to your attire
The beauty of the necklace arises from the elegant ball-shaped links strung on the thin wire
For offering this sterling silver necklace an ornamental look, it is plated in 14K yellow gold
This 16 grams masterpiece stays clinged at your nape with its lobster clasp
Product Details
Brand

sundays child

Size

Adjustable

Color

Black

Style

Multi-Strand Necklace, Pendant Necklace

Product Code

3599907

Number of Gemstones

38

Total Gem Weight

30.000ct.

Metal Name

Metal Weight

16.000

Metal Karatage

14K

Metal Type

Silver

Plating

14K Yellow Gold

Clasp

Lobster

Height

300MM

Main Stone Name

black jade

Total Weight

30
Stone Details
Black Jade Round 18mmMM Cabochon Cut

Qty: 1 Weight: 29.250ct.

Zircon Round 1.5mmMM Faceted Cut

Qty: 37 Weight: 0.750ct.
Product Description
Gift your ladylove a necklace, she feels pride on wearing with this two-layered 14K yellow gold overlaid chained opera necklace. The ingenious design of the jewellery consisting of not one but two sophisticated pendants will certainly thrill her. Top metallic pendant is shaped like Saturn while the bottom one is studded with black jade to give the necklace an exotic look. The sparkling round natural Cambodian zircons add an extra dazzle to the jewellery. For women who love elongated chains, this sterling silver necklace is an apt choice.