LucyQ Tahitian Pearl Necklace in Rhodium Plated Sterling Silver 65 Grams 20 with 3 inch Extender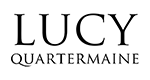 Product Highlights
This appealing neckpiece is a perfect bunch of style
Its stunning design is studded with a unique round shaped Tahitian Pearl in the centre
Beautiful Tahitian pearl is believed to be an organic gem that is formed from the black lip oyster
Necklace features a smooth zig zag design and can give you some uber stylish looks
It is offered in the comfortable size of 20 with 3 inch extender
It is moulded in the impeccable sheen of rhodium overlay sterling silver
The sturdy lobster lock secures the necklace perfectly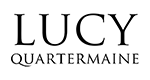 Product Highlights
This appealing neckpiece is a perfect bunch of style
Its stunning design is studded with a unique round shaped Tahitian Pearl in the centre
Beautiful Tahitian pearl is believed to be an organic gem that is formed from the black lip oyster
Necklace features a smooth zig zag design and can give you some uber stylish looks
It is offered in the comfortable size of 20 with 3 inch extender
It is moulded in the impeccable sheen of rhodium overlay sterling silver
The sturdy lobster lock secures the necklace perfectly
Details
https://www.tjc.co.uk/necklaces/lucyq-tahitian-pearl-rnd-10mm-necklace-size-20-with-3-inch-extender-in-rhodium-overlay-sterling-silver-silver-wt-65.00-gms-3461262.html
Product Actions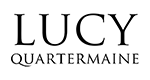 Product Highlights
This appealing neckpiece is a perfect bunch of style
Its stunning design is studded with a unique round shaped Tahitian Pearl in the centre
Beautiful Tahitian pearl is believed to be an organic gem that is formed from the black lip oyster
Necklace features a smooth zig zag design and can give you some uber stylish looks
It is offered in the comfortable size of 20 with 3 inch extender
It is moulded in the impeccable sheen of rhodium overlay sterling silver
The sturdy lobster lock secures the necklace perfectly
Product Details
Brand

lucy q

Product Code

3461262

Number of Gemstones

1

Total Gem Weight

6.800ct.

Metal Name

Metal Weight

65.000

Metal Karatage

925S

Metal Type

Silver

Gender

Female

Main Stone Name

pearl
Stone Details
Tahitian Pearl Round 10mm Cabochon

Qty: 1 Weight: 6.800ct.
Product Description
The flawless Tahitian Pearl studded on the necklace has a wonderful hue you wouldn't stop admiring. Its utterly graceful slanting links are adjoined one after the other in a seamless fashion. The necklace is made from sterling silver, then plated in rhodium for a gorgeous shimmer. The matinee-length jewellery is ideal to be styled with your evening dresses. An extender is offered to ensure you can change the length to suit your wearing preference.