18 in 1 Multi Functional Digital 12 Litre Air Fryer Oven with Detachable Transparent Door - Black
Product Highlights
18-IN-1 FUNCTION: Enjoy an easy and quick selection of cooking range with this 18-in-1 air fryer oven
RAPID AIR TECHNOLOGY: The friction of strong opposite gusts of winds produces friction, which cooks food without oil required
TEMPERATURE & TIMER RANGE: The multi-function oven ranges between 65-200 degrees in temperature and timer ranges between 5-60 minutes
MULTIPLE FUNCTIONS: Can be used for fries, steak, fish, shrimp, pizza, defrost, wings, cake, vegetable, cookie, chicken, bake, rotisserie, dehydrator, reheat, sausage, nuts, lamb
TRANSPARENT DOOR: Easily monitor the cooking process with the transparent door, which can be removed, too
TOUCH SENSITIVE DISPLAY: Incredibly easy to operate with the touch-sensitive display
Product Highlights
18-IN-1 FUNCTION: Enjoy an easy and quick selection of cooking range with this 18-in-1 air fryer oven
RAPID AIR TECHNOLOGY: The friction of strong opposite gusts of winds produces friction, which cooks food without oil required
TEMPERATURE & TIMER RANGE: The multi-function oven ranges between 65-200 degrees in temperature and timer ranges between 5-60 minutes
MULTIPLE FUNCTIONS: Can be used for fries, steak, fish, shrimp, pizza, defrost, wings, cake, vegetable, cookie, chicken, bake, rotisserie, dehydrator, reheat, sausage, nuts, lamb
TRANSPARENT DOOR: Easily monitor the cooking process with the transparent door, which can be removed, too
TOUCH SENSITIVE DISPLAY: Incredibly easy to operate with the touch-sensitive display
Was £139.99 , You Save 29%

3 Instalments of £33.33
Details
https://www.tjc.co.uk/home-decor/18-in-1-multi-functional-digital-12-litre-air-fryer-oven-with-detachable-transparent-door-size-31x28x35-cm---black-3713743.html
Product Actions
Product Highlights
18-IN-1 FUNCTION: Enjoy an easy and quick selection of cooking range with this 18-in-1 air fryer oven
RAPID AIR TECHNOLOGY: The friction of strong opposite gusts of winds produces friction, which cooks food without oil required
TEMPERATURE & TIMER RANGE: The multi-function oven ranges between 65-200 degrees in temperature and timer ranges between 5-60 minutes
MULTIPLE FUNCTIONS: Can be used for fries, steak, fish, shrimp, pizza, defrost, wings, cake, vegetable, cookie, chicken, bake, rotisserie, dehydrator, reheat, sausage, nuts, lamb
TRANSPARENT DOOR: Easily monitor the cooking process with the transparent door, which can be removed, too
TOUCH SENSITIVE DISPLAY: Incredibly easy to operate with the touch-sensitive display
Product Details
Material

ABS - Thermoplastic Polymer

Colour

Black

Product Code

3713743

Type

Air Fryer

Care Instructions

Dishwasher Safe

Features

12 litres of cooking capacity, Cable Length – 0.9 metres, Comes with multiple tools for ease in cooking - fry rack, wire rack, rotisserie fork, fetch tool, oil pan and cage, Dishwasher safe parts., Dishwasher-safe Parts, Easy to clean for ultimate convenience., Enjoy food without extra calories, Homesmart 18 in 1 Multi Functional Digital 12 Litre Air Fryer Oven, Little or no oil needed for healthy and great tasting food., Power Details- 220-240V 1500W 50Hz, Practical and convenient kitchen helper, Ranges between 65-200 degrees in temperature, Technology that requires less oil while producing a delicious dish, Timer ranges between 5-60 minutes, Versatile appliance will help you lay a delectable spread each time on a healthy note

Power Source

Electric
Product Description
18-in1 Multifunction Air Fryer
Achieve a healthier lifestyle as you incorporate the use of this air fryer oven in your daily routine. Enjoy the range of 18 functions in 1 master machine. Cook healthy without oil, using rapid air technology. The small, convenient, and packed air fryer brings you all your favourite recipes in the quickest and the healthiest way possible! The technology used in this air fryer creates and runs 2 strong wind forces in the opposite direction, flowing toward each other. This creates strong friction, in turn, creating heat. The air fryer used this heat to cook your food. It doesn't require much oil, allowing you to maintain a healthy lifestyle!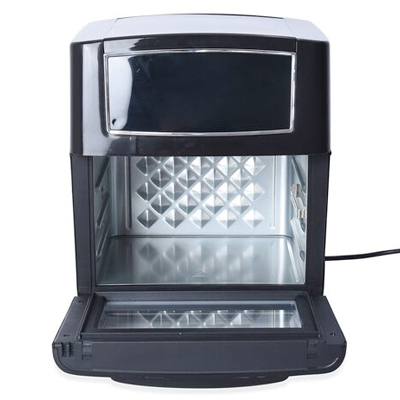 12 Litre capacity offers lots of cooking space. The property spaced and super capacious air fryer can hold all your favourite food recipes and tricks easily. The best part is that it doesn't take all that much space, allowing you to maintain a minimal and clean kitchen appearance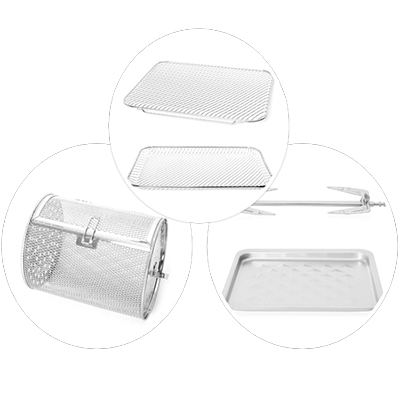 Comes with multiple tools for ease in cooking - fry rack, wire rack, rotisserie fork, fetch tool, oil pan and cage. More always means merrier, and that's just what this air fryer offers. Many components, add ons, and appliances provided with this air fryer allow you to create and invent many dishes. There's really nothing that you can't do when you have this super technology air fryer with you.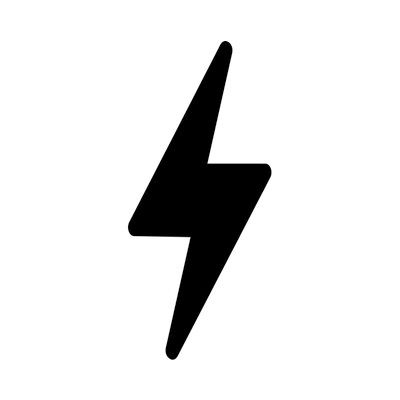 Power Details 220-240V 1500W 50Hz Cable Length – 0.9 metres. The air dryer runs on low electricity and maximises output. With low energy consumption, it offers you healthy, light, and super quick food. Technology used here runs two strong forces of winds opposite, creating friction and cooking your food properly.