Earthi Shungite Hydrating Cream and Licorice serum - 100ml+50ml
Product Highlights
HYDRATING DUO: This set will hydrate and nourish your skin to keep signs of ageing at bay and provide that perfect glow and radiance that you have been craving for
GOODNESS OF GRAPE SEED OIL: The oil is rich in omega 6 fatty acids and Vitamin E that fight signs of ageing, soften the skin, correct skin tone, reduce inflammation, heals acne, tighten pores and reduce scars
GOODNESSOF SAFFRON OIL: This regal ingredient is a natural glow booster and a natural remedy to remove suntan, saffron reduces scars and acne and promotes healthy skin
BENEFITS OF VETIVER: This key ingredient of the serum helps regulate melanin levels in your skin and thus reduce pigmentation while also healing blackheads, scars and cysts with its natural antiseptic and antibacterial properties
GOODNESS OF LICORICE: Rich in powerful anti-oxidants, licorice prevents your skin from signs of ageing due to stress, reduces appearance of dark circles, age spots and discoloration
Product Highlights
HYDRATING DUO: This set will hydrate and nourish your skin to keep signs of ageing at bay and provide that perfect glow and radiance that you have been craving for
GOODNESS OF GRAPE SEED OIL: The oil is rich in omega 6 fatty acids and Vitamin E that fight signs of ageing, soften the skin, correct skin tone, reduce inflammation, heals acne, tighten pores and reduce scars
GOODNESSOF SAFFRON OIL: This regal ingredient is a natural glow booster and a natural remedy to remove suntan, saffron reduces scars and acne and promotes healthy skin
BENEFITS OF VETIVER: This key ingredient of the serum helps regulate melanin levels in your skin and thus reduce pigmentation while also healing blackheads, scars and cysts with its natural antiseptic and antibacterial properties
GOODNESS OF LICORICE: Rich in powerful anti-oxidants, licorice prevents your skin from signs of ageing due to stress, reduces appearance of dark circles, age spots and discoloration

4 Instalments of £3.49
Details
https://www.tjc.co.uk/health-beauty/shungite-enriched-earthi-grape-seed-saffron-hydrating-cream-with-shungite-with-complementary-vetiver-and-licorice-serum-100ml%2B50ml-3643919.html
Product Actions
Product Highlights
HYDRATING DUO: This set will hydrate and nourish your skin to keep signs of ageing at bay and provide that perfect glow and radiance that you have been craving for
GOODNESS OF GRAPE SEED OIL: The oil is rich in omega 6 fatty acids and Vitamin E that fight signs of ageing, soften the skin, correct skin tone, reduce inflammation, heals acne, tighten pores and reduce scars
GOODNESSOF SAFFRON OIL: This regal ingredient is a natural glow booster and a natural remedy to remove suntan, saffron reduces scars and acne and promotes healthy skin
BENEFITS OF VETIVER: This key ingredient of the serum helps regulate melanin levels in your skin and thus reduce pigmentation while also healing blackheads, scars and cysts with its natural antiseptic and antibacterial properties
GOODNESS OF LICORICE: Rich in powerful anti-oxidants, licorice prevents your skin from signs of ageing due to stress, reduces appearance of dark circles, age spots and discoloration
Product Details
Product Code

3643919

Type

Face Balm

Benefits

Anti-Ageing, Boost Skin Firmness, Hydrate & Refresh Skin, Hydrating, Reduce Skin Redness, Removes Dirt & Dead Skin Cells , Silky And Glowing Skin

Body Area

Face

item Form

Cream

Product Packaging

Duo

Skin Type

All Skin Types

Volume

150 ml

Gender

Female

Skin Concern

Hydration

Skin Type

Dry

Special Feature

Anti Ageing, Cleansing, Freshening, Hydrating, Moisturising, Smoothing
Product Description

Now achieve a natural glow from within with this duo at your side. The night cream will work wonders on your skin when you are asleep, repairing it and working on correcting issues like blemishes, appearance of fine lines and provide aglow from within with turmeric being rich in anti-inflammatory and anti-oxidant properties. The rose face wash will provide a thorough cleanse while hydrating your skin.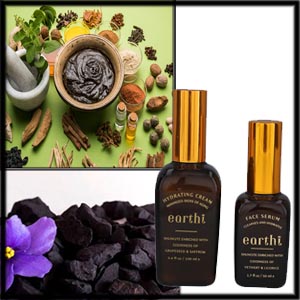 Goodness of natural ingredients will help you cure your skin woes and that is the promise that Earthi gives by making one go back to their roots.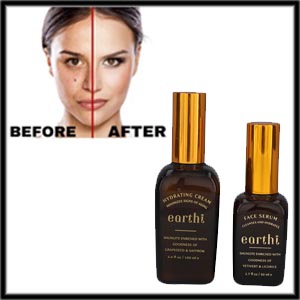 The night cream will work on repairing your skin best when you are at rest and asleep so as to bring effective results over time with regular usage.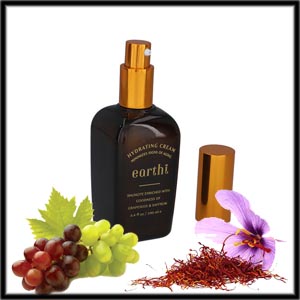 Tamarind and Turmeric together heal and repair your skin naturally by correcting skin tone, provide glow, fight signs of ageing, etc.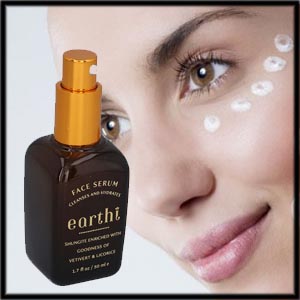 Infused With the natural goodness of rose water, the face wash will make your skin glow and provide a thorough cleanse for a more awakened look.