Shungite Enriched Earthi Almond and Saffron Body Lotion with Complementary Jasmine and Mogra Shower Gel (100ml+50ml)
Product Highlights
LUXURIOUS BODY LOTION: Enriches with the goodness of almond oil and saffron, this body lotion will give you a spa like treatment making you feel like one of the royalties
BENEFITS OF THE LOTION: While almond oil is know for its hydrating properties, saffron corrects the skin tone and texture providing your skin a bright glow
JUST FOR YOU: This body was will help you start your day on refreshed note as well as help you wear out a tired day with its refreshing effect and thorough cleanse
SCINTILLATING FRAGRANCE: Both mogra and jasmine are known for their enchanting fragrance and that they will wrap your senses and keep you feeling fresh and fragrant all day
PERFECT DUO: Together the lotion and the shower gel will maintain the glow and freshness of your skin while keeping it hydrated and nourished
Product Highlights
LUXURIOUS BODY LOTION: Enriches with the goodness of almond oil and saffron, this body lotion will give you a spa like treatment making you feel like one of the royalties
BENEFITS OF THE LOTION: While almond oil is know for its hydrating properties, saffron corrects the skin tone and texture providing your skin a bright glow
JUST FOR YOU: This body was will help you start your day on refreshed note as well as help you wear out a tired day with its refreshing effect and thorough cleanse
SCINTILLATING FRAGRANCE: Both mogra and jasmine are known for their enchanting fragrance and that they will wrap your senses and keep you feeling fresh and fragrant all day
PERFECT DUO: Together the lotion and the shower gel will maintain the glow and freshness of your skin while keeping it hydrated and nourished

4 Instalments of £3.24
Details
https://www.tjc.co.uk/health-beauty/shungite-enriched-earthi-almond-and-saffron-body-lotion-with-complementary-jasmine-and-mogra-shower-gel-100ml%2B50ml-3643936.html
Product Actions
Product Highlights
LUXURIOUS BODY LOTION: Enriches with the goodness of almond oil and saffron, this body lotion will give you a spa like treatment making you feel like one of the royalties
BENEFITS OF THE LOTION: While almond oil is know for its hydrating properties, saffron corrects the skin tone and texture providing your skin a bright glow
JUST FOR YOU: This body was will help you start your day on refreshed note as well as help you wear out a tired day with its refreshing effect and thorough cleanse
SCINTILLATING FRAGRANCE: Both mogra and jasmine are known for their enchanting fragrance and that they will wrap your senses and keep you feeling fresh and fragrant all day
PERFECT DUO: Together the lotion and the shower gel will maintain the glow and freshness of your skin while keeping it hydrated and nourished
Product Details
Product Code

3643936

Type

Body Lotion

Benefits

Anti-Ageing, Boost Skin Firmness, Hydrating, Moisturising, Refreshing, Silky And Glowing Skin

Body Area

Body

Content Weight

150 ml

Finish Type

Natural

item Form

Lotion

Product Packaging

Duo

Skin Type

All Skin Types

Gender

Female

Special Feature

Anti-Ageing, Eco-Friendly, Freshening, Hydrating, Moisturising, Protecting, Soothing
Product Description

Taking care of your body 's skin is extremely important and as equal as your facial skin. This duo set of a shower gel and body lotion will take care of daily grooming needs as well as ensure that your skin stays nourished and well nourished. The shower gel will lift your senses and provide a thorough cleanse while the body lotion with the goodness of almond oil will ensure moisturisation through the layers of the skin.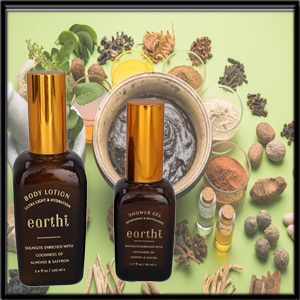 Taking you back to your roots, the duo of the body lotion and shower gel will ensure that you have a healthy and nourished skin.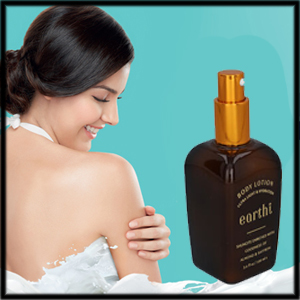 Moisturising you deeply, the lotion will ensure that the goodness of saffron and almond oil help you get that glow from within.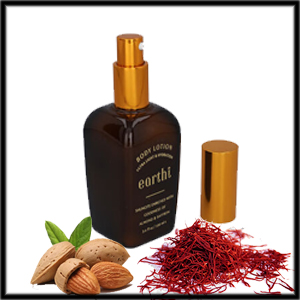 Goodness of almond oil ensures that your skin gets nourished from within and your it does not bother you with dry and flaky skin while saffron improves complexion.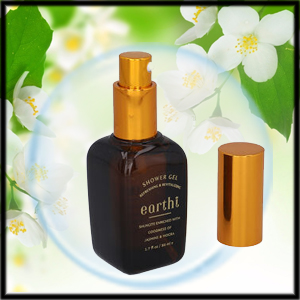 Scintillating fragrance of the jasmine and mogra shower gel will ensure that you start your day on a fresh note.