BIA Skin Analyzer
Product Highlights
FOR YOU: If you are one who is fond of looking after their skin and like to have skin care routine, then this analyser will be a great addition to your life
ANALYSE YOURSELF: Just remove the cap and gently press the analyser against your skin and with just one press of a button, the head of the analyser will analyse the dryness, moisture, softness and oil content in your skin
USER FIRENDLY: The LED digital display is extremely user friendly and displays readings accurately
POWERED BY: The sleek device is powered by a single lithium battery that does not consume much power
ONE CLICK OPERATION: No fuss in using this device as its one click operation of a button on top and that's it
Product Highlights
FOR YOU: If you are one who is fond of looking after their skin and like to have skin care routine, then this analyser will be a great addition to your life
ANALYSE YOURSELF: Just remove the cap and gently press the analyser against your skin and with just one press of a button, the head of the analyser will analyse the dryness, moisture, softness and oil content in your skin
USER FIRENDLY: The LED digital display is extremely user friendly and displays readings accurately
POWERED BY: The sleek device is powered by a single lithium battery that does not consume much power
ONE CLICK OPERATION: No fuss in using this device as its one click operation of a button on top and that's it

4 Instalments of £1.99
Details
https://www.tjc.co.uk/health-beauty/bia-skin-analyzer-3698837.html
Product Actions
Product Highlights
FOR YOU: If you are one who is fond of looking after their skin and like to have skin care routine, then this analyser will be a great addition to your life
ANALYSE YOURSELF: Just remove the cap and gently press the analyser against your skin and with just one press of a button, the head of the analyser will analyse the dryness, moisture, softness and oil content in your skin
USER FIRENDLY: The LED digital display is extremely user friendly and displays readings accurately
POWERED BY: The sleek device is powered by a single lithium battery that does not consume much power
ONE CLICK OPERATION: No fuss in using this device as its one click operation of a button on top and that's it
Product Details
Colour

White

Dimensions

13.6x3.2x2 cm

Product Code

3698837

Type

Skin Analyzer

Benefits

Anti-Ageing, Anti-Bacterial, Cleansing, Hydrate & Refresh Skin, Moisturising, Skin Cleansing, Softening

Body Area

Face

Product Packaging

Single

Gender

Female

Skin Type

All Skin Types

Special Feature

Anti Ageing, Battery Operated, Cleansing, Durable, Easy to Clean, LCD Display, Light Weight, Multi-Purpose, On/Off Switch, Skin tightening, Soft Fabric, Soft the touch, Suitable for all Skin
Product Description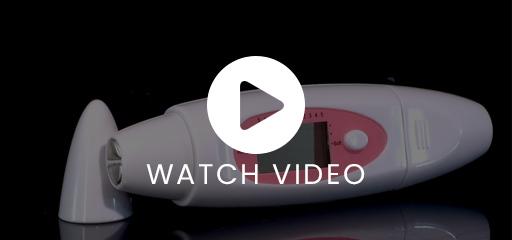 If you are one that is conscious of their skin and likes to monitor as well as maintain a proper skin care regime then this is your go to product. This skin analyser records and analyses the dryness, moisture and oil on your skin, helping you decide on the products that you should use for your skin. A digital display and a one key operation makes this device a simple one and easy to use.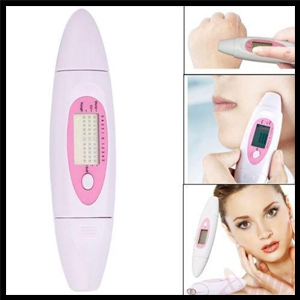 Get to know your skin through this analyser that calculates and gives you the current situation of your skin and lets you change and implement your skin care accordingly.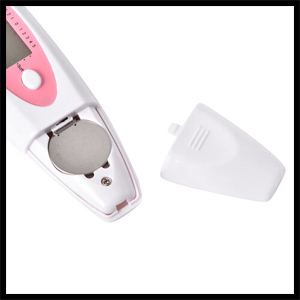 Compact and ergonomically designed, the analyser is powered by a lithium battery to showcase its digital display readings.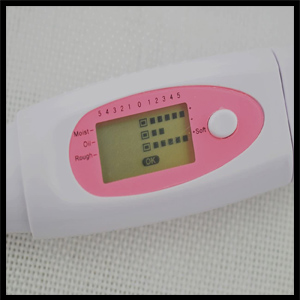 The analyser calculates the amount of dryness, moisture and oil in your skin to aid you better while choosing a new product to try on.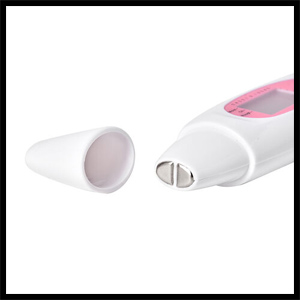 The front plain head of the analyser has two cathodes that analyse your skin when held against it with just a simple one key operation.