Galatea Golden South Sea Momento Talking Pearl Ring in Yellow Gold Plated Sterling Silver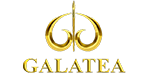 Product Highlights
The innovative technology working inside the pearl can save digital data like your voice, pdf, images, etc. using the Galatea app
It is fitted with a microscopic ncf chip that provides you plenty of space to fill the pearl with your messages
The Golden south sea pearl dazzles with a compelling hue that scatters an insurmountable elegance around your finger
Our solitaire ring comes directly from the artist himself, the Galatea brand
Yellow gold overlaid on the ring offers it a classy look
Sterling silver shank of the ring will stun the wearer with its resilience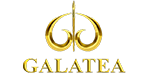 Product Highlights
The innovative technology working inside the pearl can save digital data like your voice, pdf, images, etc. using the Galatea app
It is fitted with a microscopic ncf chip that provides you plenty of space to fill the pearl with your messages
The Golden south sea pearl dazzles with a compelling hue that scatters an insurmountable elegance around your finger
Our solitaire ring comes directly from the artist himself, the Galatea brand
Yellow gold overlaid on the ring offers it a classy look
Sterling silver shank of the ring will stun the wearer with its resilience
Was £99.99 , You Save 25%

3 Instalments of £24.99
Easy 30 days returns
If you are not fully satisfied with your purchase, you can return it within 30 days from Date of Dispatch. KNOW MORE
100% secure checkout
Available payment options.
Your Purchase Feeds
For every single item ordered by you, we donate a meal to a hungry child in India and UK. KNOW MORE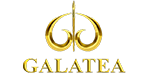 Product Highlights
The innovative technology working inside the pearl can save digital data like your voice, pdf, images, etc. using the Galatea app
It is fitted with a microscopic ncf chip that provides you plenty of space to fill the pearl with your messages
The Golden south sea pearl dazzles with a compelling hue that scatters an insurmountable elegance around your finger
Our solitaire ring comes directly from the artist himself, the Galatea brand
Yellow gold overlaid on the ring offers it a classy look
Sterling silver shank of the ring will stun the wearer with its resilience
Product Details
Brand

galatea

Size

L

Colour

Golden

Product Code

3715753

Metal Name

Metal Karatage

925S

Metal Type

Silver

Main Stone Name

golden south sea pearl

Shape

Momento
Stone Details
Golden South Sea Pearl Round 10-11mm Cabochon

Qty: 1 Weight: 7.000ct.
Product Description