Personalised Engravable Initial Multi Heart Disc Bracelet Size 7.5Inch
Product Highlights
DESIGN: Triple heart with engraved initials makes this bracelet an ideal piece to gift someone you havee emotions for
CHAIN: Rolo belcher chain has been used on this bracelet which offers a sturdy appeal to its sumptuousness
SIZE: 7.5 inches of size turns out to be ideal for any person who loves wearing them all day
ENGRAVABLE: The heart disc design on this bracelet can be engraved through initials of your choice
CLOSURE: Lobster clasp has been used in order to secure this bracelet onto your wrist
Product Highlights
DESIGN: Triple heart with engraved initials makes this bracelet an ideal piece to gift someone you havee emotions for
CHAIN: Rolo belcher chain has been used on this bracelet which offers a sturdy appeal to its sumptuousness
SIZE: 7.5 inches of size turns out to be ideal for any person who loves wearing them all day
ENGRAVABLE: The heart disc design on this bracelet can be engraved through initials of your choice
CLOSURE: Lobster clasp has been used in order to secure this bracelet onto your wrist

3 Instalments of £13.33
Details
https://www.tjc.co.uk/bracelets/personalised-engravable-initial-multi-heart-disc-bracelet-size-7.5inch-D10086.html
Product Actions
Product Highlights
DESIGN: Triple heart with engraved initials makes this bracelet an ideal piece to gift someone you havee emotions for
CHAIN: Rolo belcher chain has been used on this bracelet which offers a sturdy appeal to its sumptuousness
SIZE: 7.5 inches of size turns out to be ideal for any person who loves wearing them all day
ENGRAVABLE: The heart disc design on this bracelet can be engraved through initials of your choice
CLOSURE: Lobster clasp has been used in order to secure this bracelet onto your wrist
Product Details
Size

7.5

Colour

Tri Color

Style

fashion Bracelet, Heart Bracelet

Product Code

D10086

Metal Name

Metal Karatage

925

Metal Type

Silver

Plating

Platinum , Gold & Rose Gold

Clasp

Lobster

Fine Jewellery

Yes

Gender

Female

Pattern

Shape

Heart
Product Description
Gift someone a souvenir that would stay with them for a number of years in the form of this Personalised Engravable Initial Multi Heart Disc Bracelet. The heart shape adds an emotional touch making it a worthy jewellery piece to gifted to your close ones. The heart shape links that we are witnessing on this bracelet can be engraved with initial that holds a special place in your heart. Lobster clasp ensures that you are able to wear these in a jiffy around your wrist. Select from yellow gold, rose gold and platinum for plating of your choices. This lovely simple bracelet will adorn the wrist of your beloved someone. Three heart charms in the centre of the bracelet represent the sentiment of love and may each be engraved with an initial, personalising it and adding a unique touch to your collection. Choose the finish of the bracelet from platinum, gold and rose gold plating.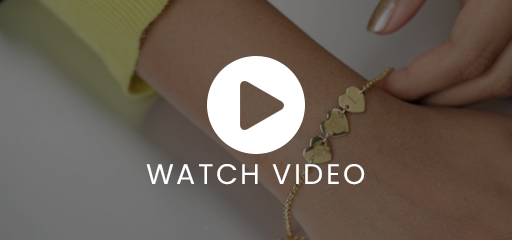 Know More about Initial Multi Heart Disc Bracelet
Wear the charm beautifully with this charm bracelet. Completely customisable and super elegant, this can read whatever you want it to say, so get it engraved! The small hearts do wonders in highlighting its awe element. Other element you can choose is its metal tone!
Customise and personalise it even more by choosing the finish of this silver bracelet from rose gold plated, platinum plated and yellow gold plated
Crafted from sterling silver, the 7.5 inches length of the bracelet is fastened by a lobster clasp
This hand jewellery comes packed in an elegant box, making it gift ready instantly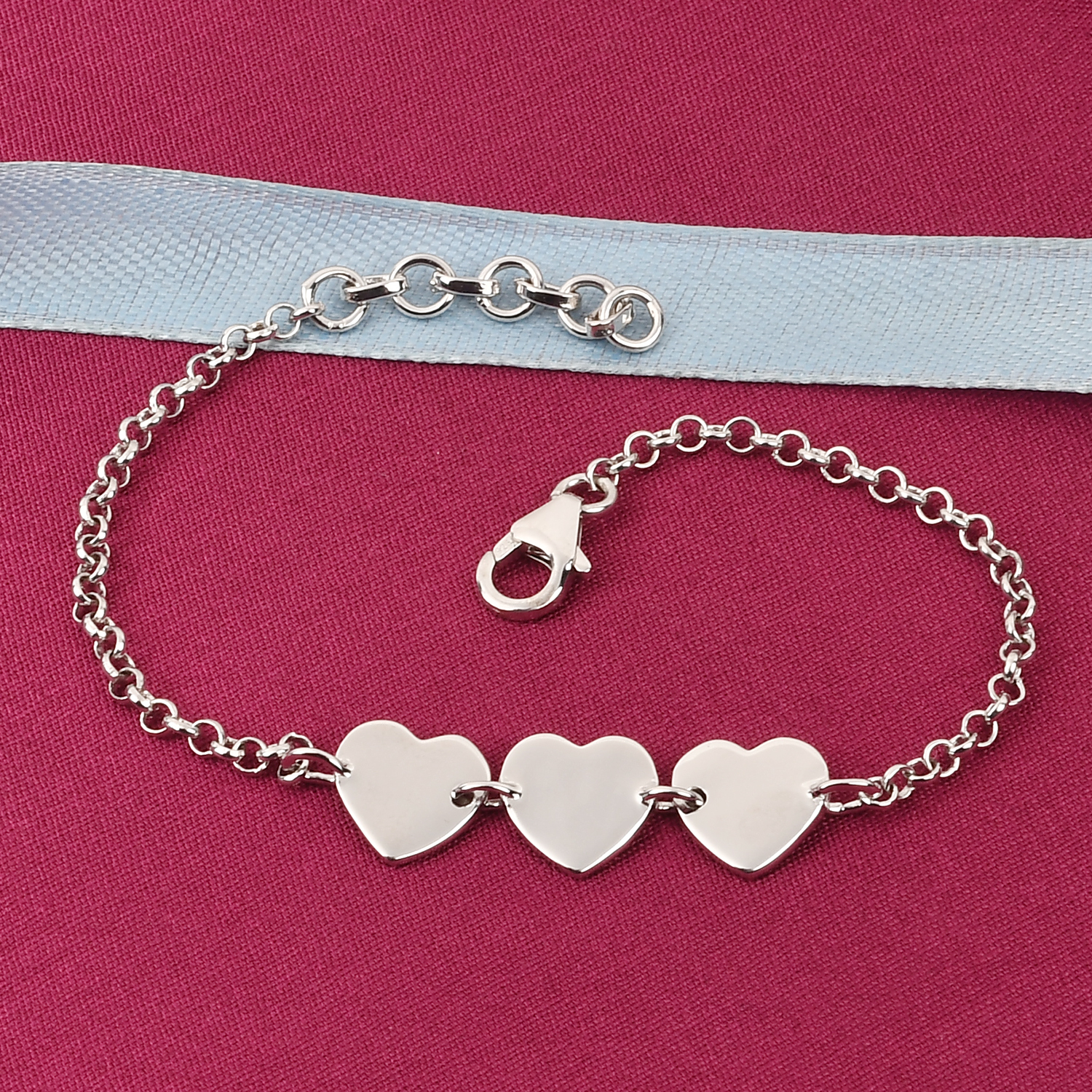 Sleek design falls beautifully at your wrist, with an elegant finish and details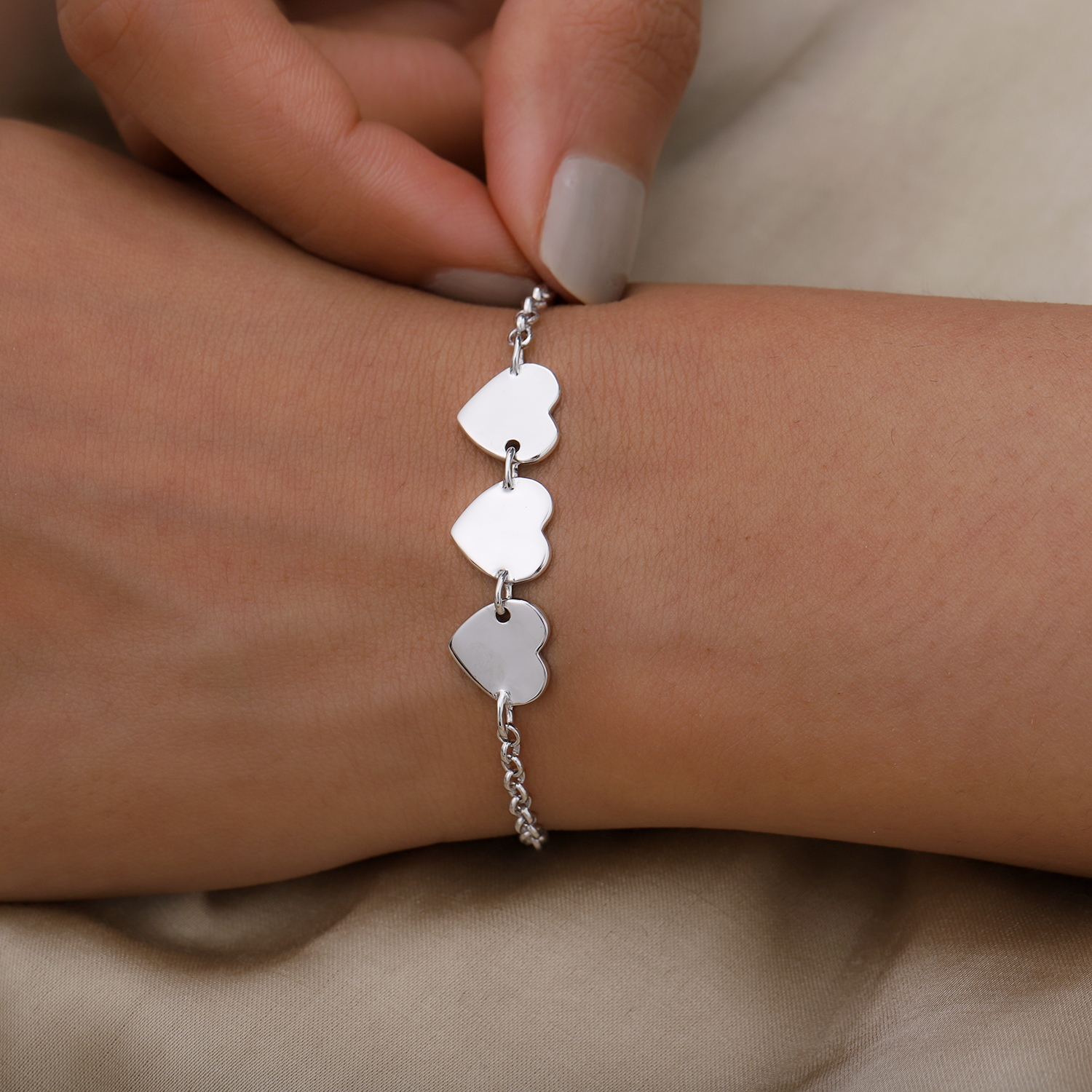 Shine of silver is irresistible and lasts beyond a lifetime, making this a perfect present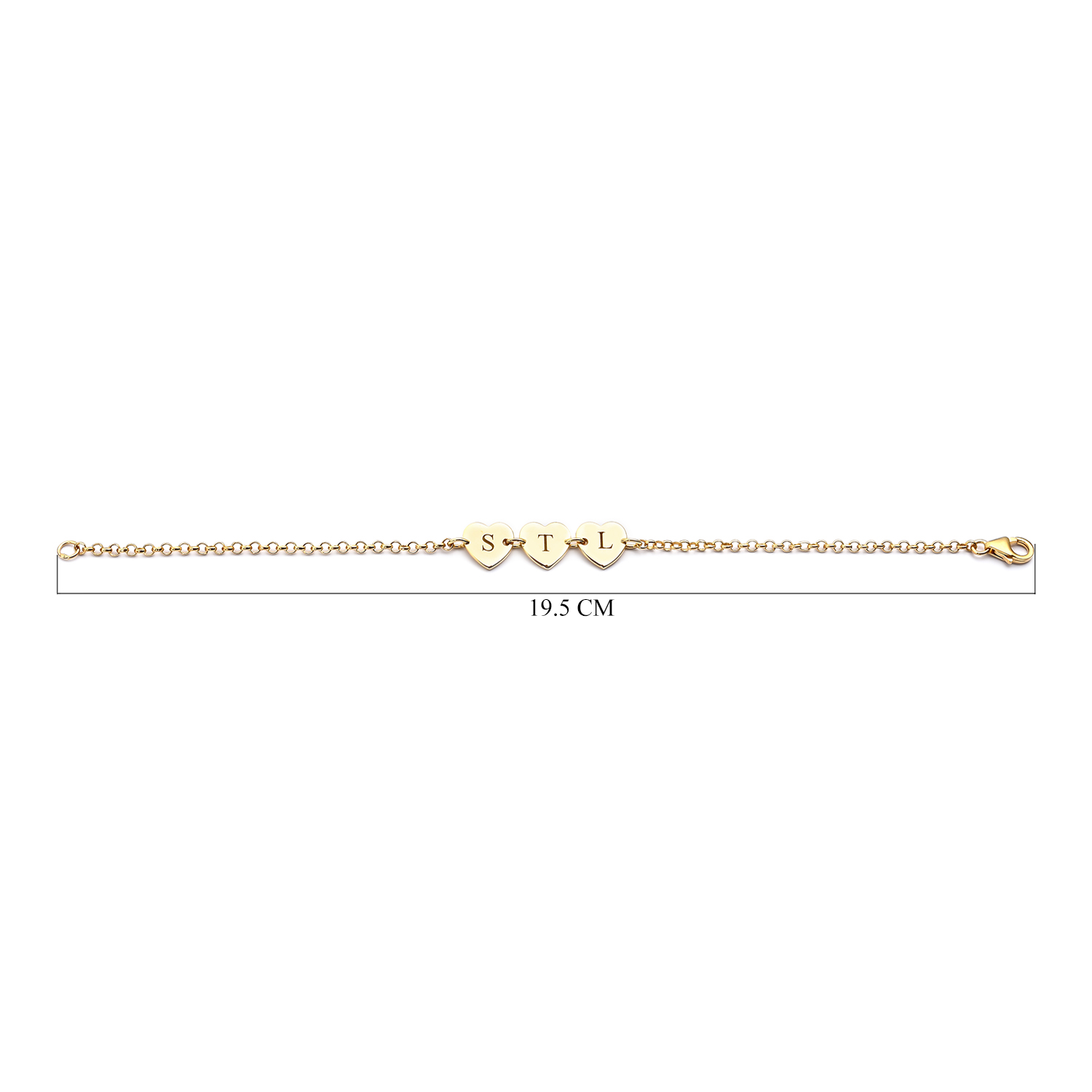 All of 19.5 cms long, the bracelet is the perfect little trinket for lovers of minimalism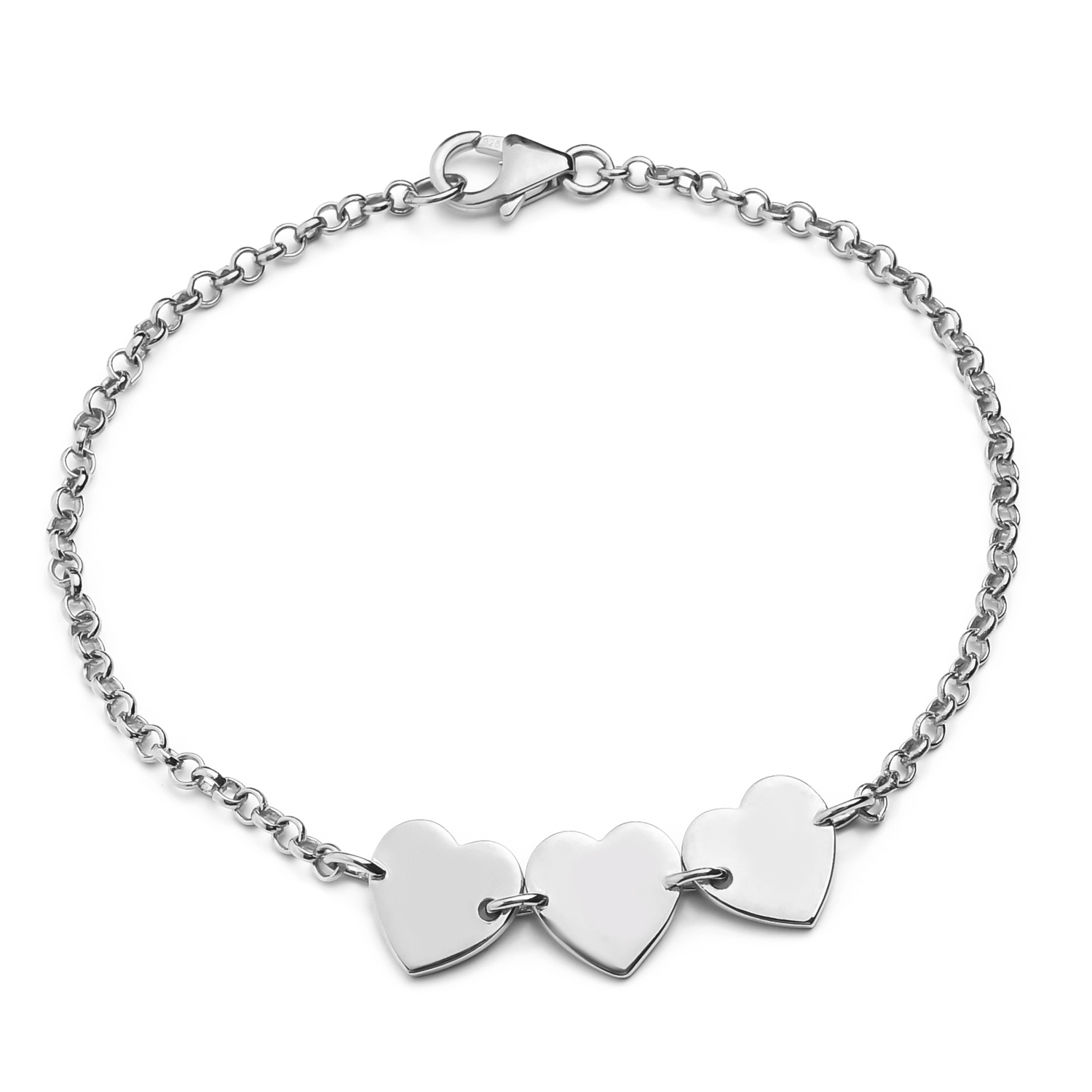 Comes in the perfect box that can be used for gifting purposes, too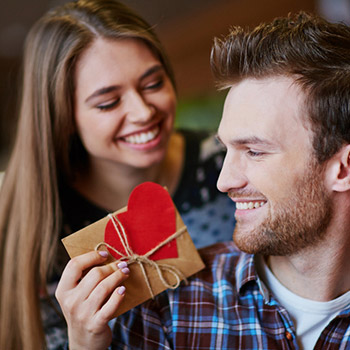 Perfect gift for her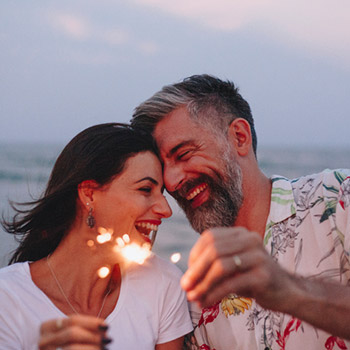 An ideal gift for anniversaries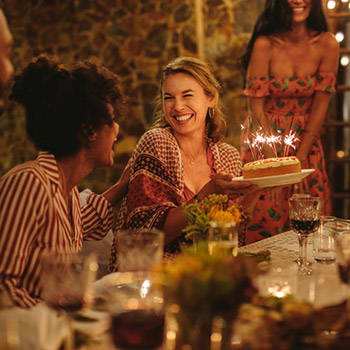 A wish of a special occasion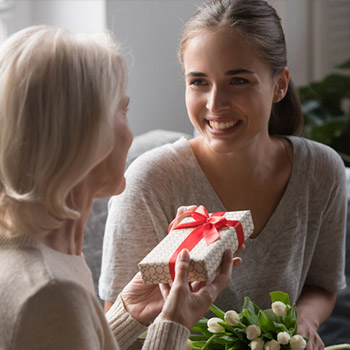 Or just to say that you're special