Personalised Engravable Bar Tiger Eye Beads Bracelet Size 7-7.5Inch
Product Highlights
A beautiful and distinct hand jewellery that is not only trendy but will amplify all your looks once donned
Tiger eye beads with a smooth finish lace the length of the bracelet and display enchanting chatoyancy and imitate the beauty of a Tiger's eyes
Product Highlights
A beautiful and distinct hand jewellery that is not only trendy but will amplify all your looks once donned
Tiger eye beads with a smooth finish lace the length of the bracelet and display enchanting chatoyancy and imitate the beauty of a Tiger's eyes
Details
https://www.tjc.co.uk/bracelets/personalised-engravable-bar-tiger-eye-beads-bracelet-size-7-7.5inch-D10074.html
Product Actions
Product Highlights
A beautiful and distinct hand jewellery that is not only trendy but will amplify all your looks once donned
Tiger eye beads with a smooth finish lace the length of the bracelet and display enchanting chatoyancy and imitate the beauty of a Tiger's eyes
Product Details
Product Code

D10074

Metal Type

Stainless Steel

Shape

Bar
Product Description
When worn, this hand jewellery will not only be stylish, but will also enhance all your appearances. As the bracelet's length is laced with Tiger eye beads with a flawless finish, they exhibit captivating chatoyancy and mimic the beauty of a Tiger's eye. Put on this Tiger's Eye Beads stretchable Bracelet and you'll be ready for anything. The brown colour gives it a rustic look, while the shiny beads contribute to its appeal. On the front, there is a four-sided elegant bar segment. The name of your beloved may be engraved on all four sides, giving a personalised touch and making this a significant piece of jewellery. The 7-7.5-inch length is ideal for everyday use.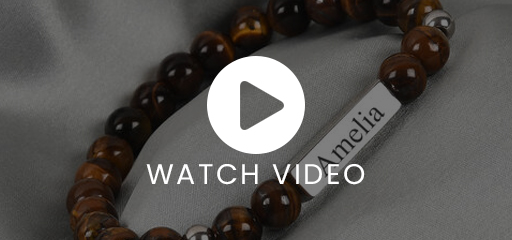 Know More about Engravable Bar Tiger Eye Beads Bracelet
Add this Tiger's eye beads bracelet to your essentials to ace that casual everyday look. The brown colour adds a rustic feel to it and the shining beads enhance the beauty of this bracelet. So pamper yourself or your loved ones with this beautiful bracelet and get customizing!<
Featuring a four sided sleek bar segment at the front centre, the bar can be engraved on all four sides with a name of your loved one adding a personal touch and making it a meaningful piece of jewellery
The 7-7.5 inches length is a comfortable wear owing to its stretchable nature while also giving you a snug fit once slided at your wrist
the bracelet features two metallic beads in between the length of the tiger's beads which add a contemporary appeal to the design of this hand jewellery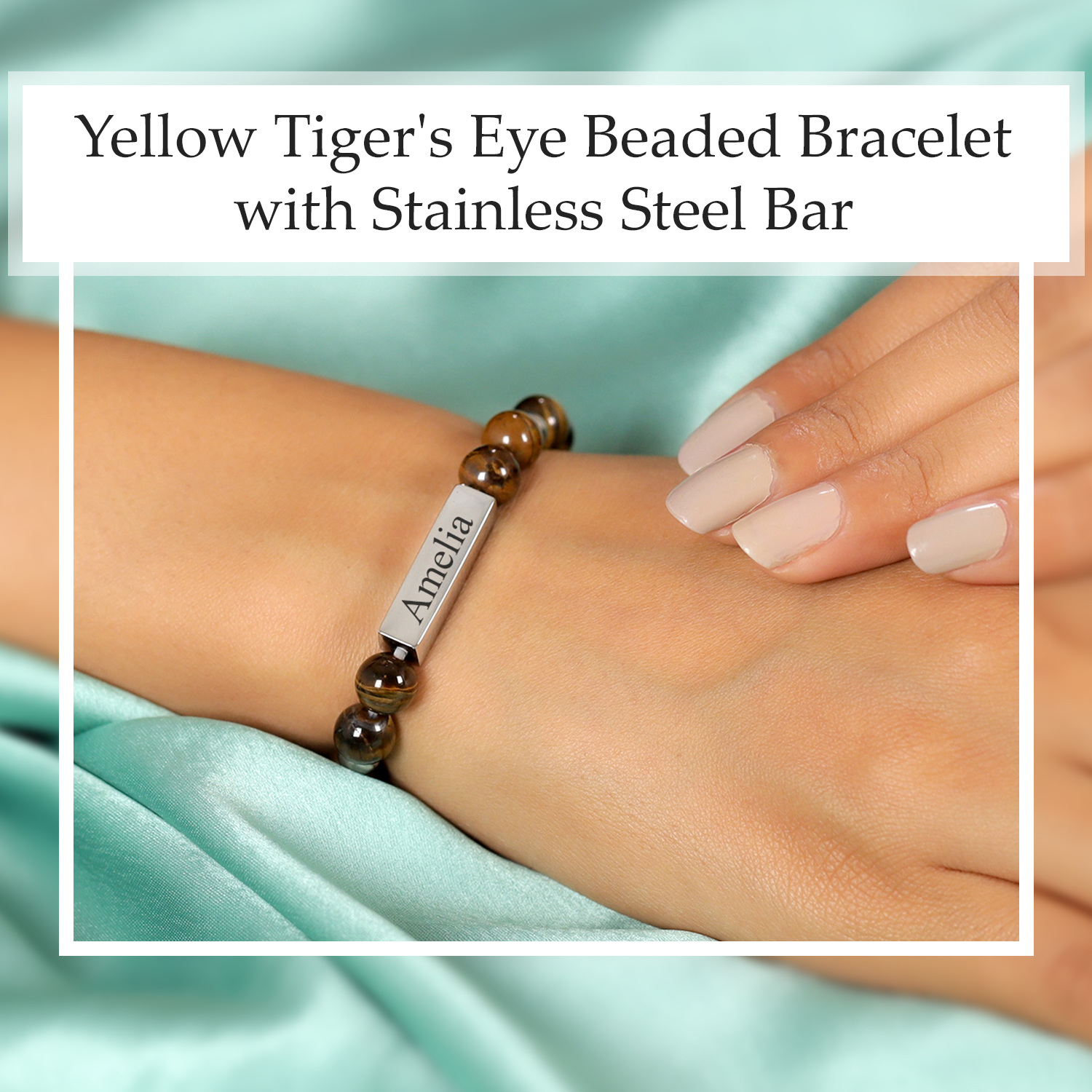 The bracelet is stretchable and fits perfectly on the wrist making it your all time favourite.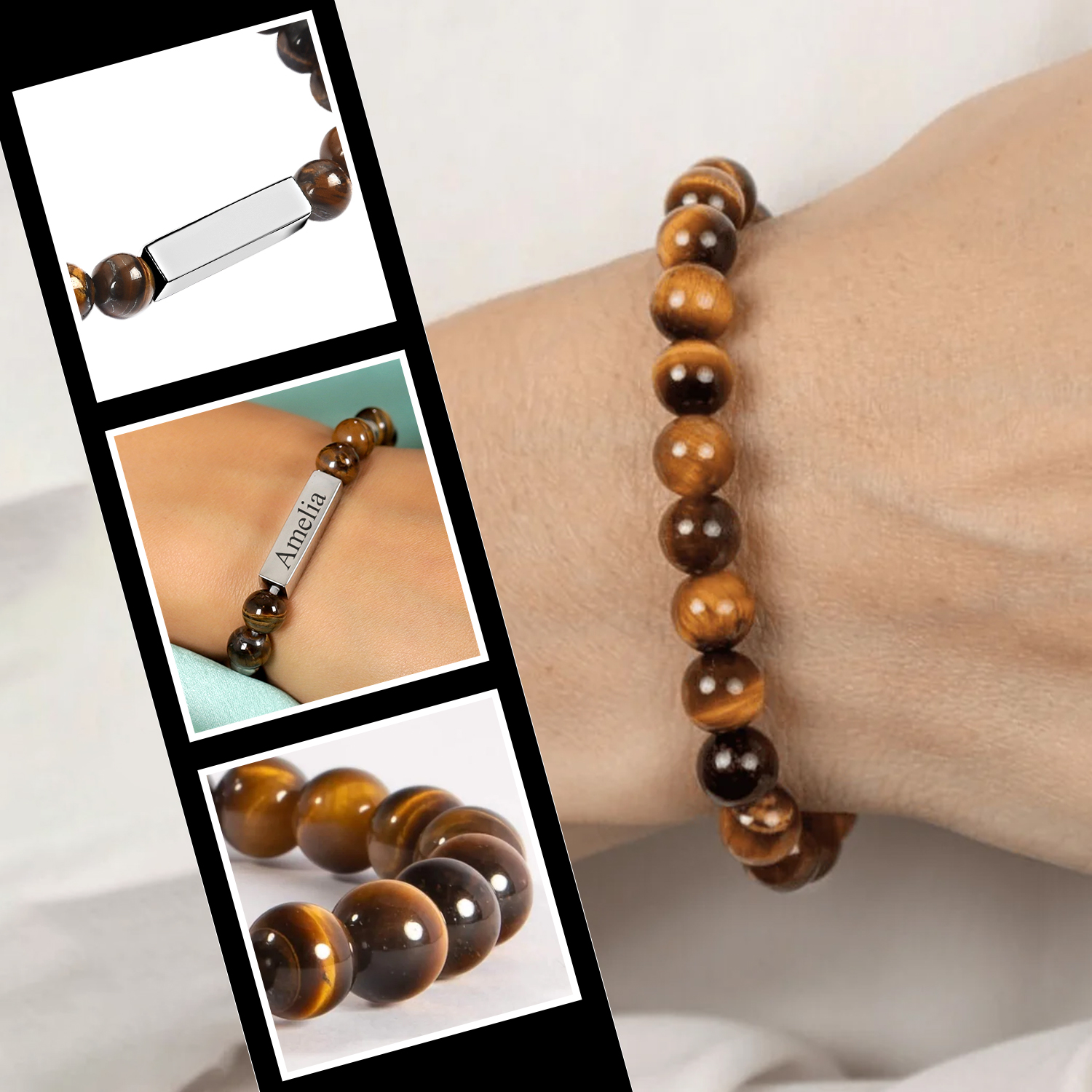 The ID bar can be engraved with your or your loved ones name making it an ideal gift.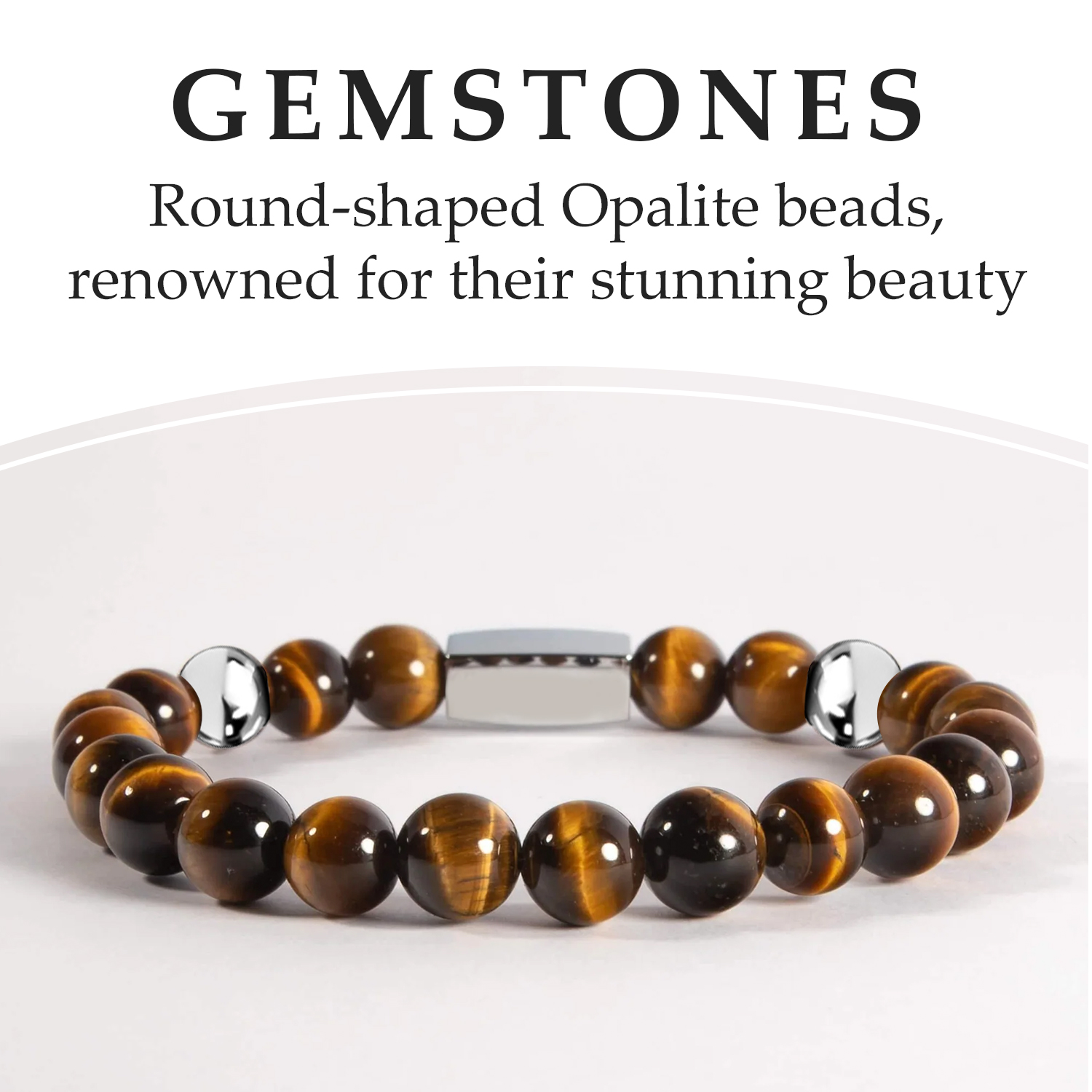 It comes with a beautiful gift pack too.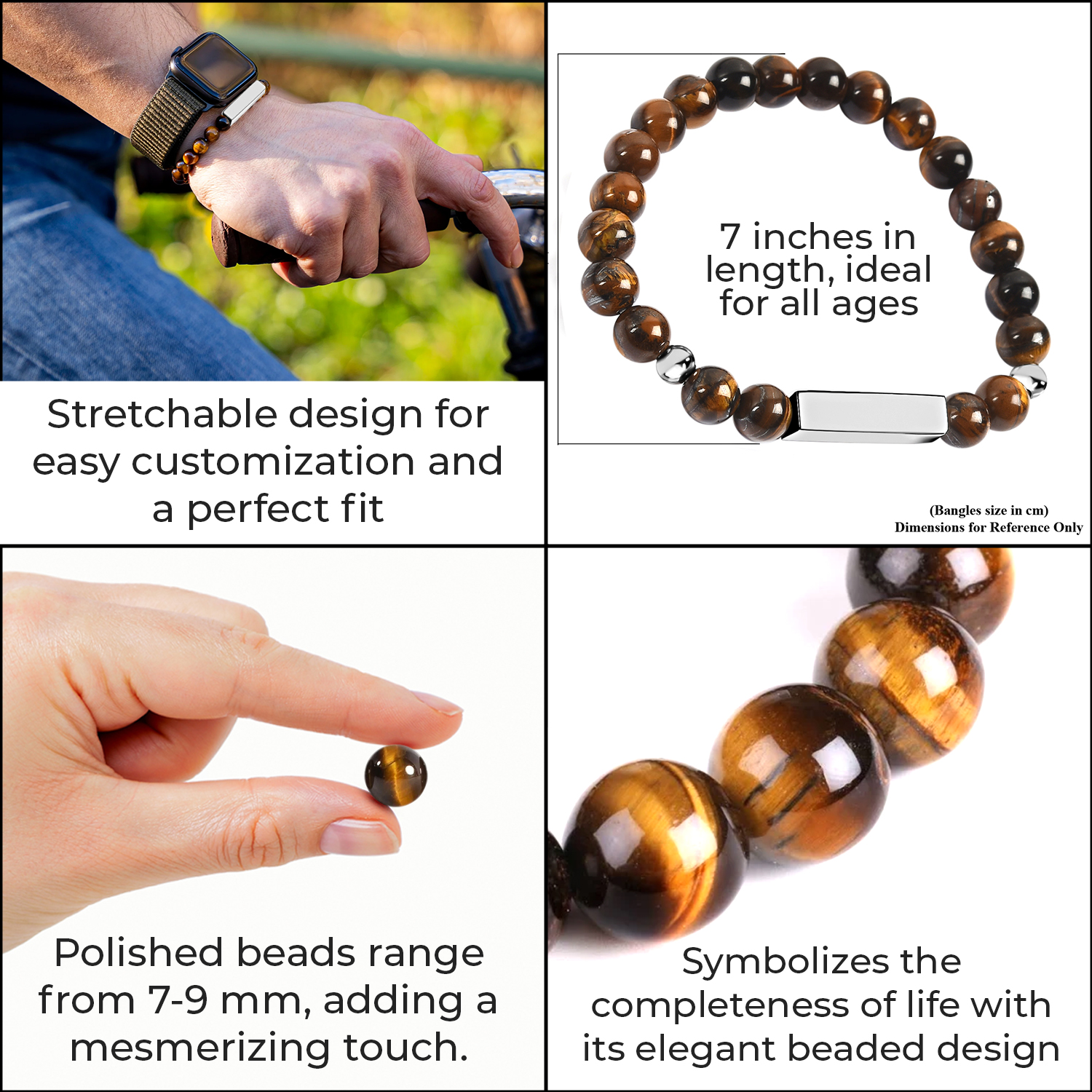 The lusturous shine of the beads will not fade away easily making it durable.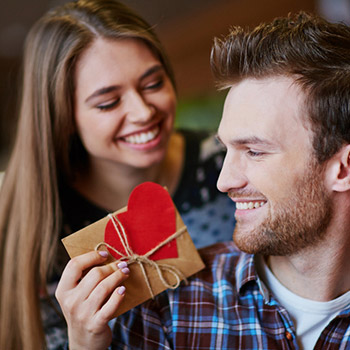 Perfect gift for her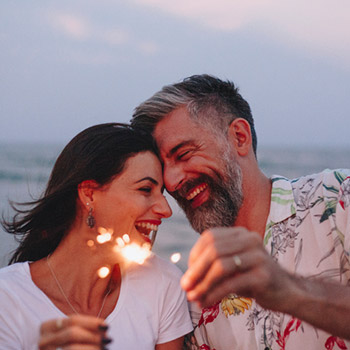 An ideal gift for anniversaries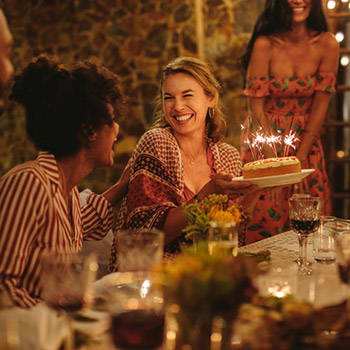 A wish of a special occasion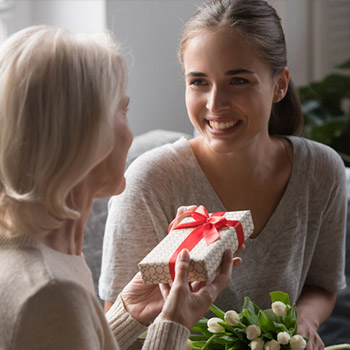 Or just to say that you're special