Personalised Engravable Bar Amethyst Beads Bracelet Size 7-7.5Inch
Product Highlights
Beautiful and bright Amethyst beads with smooth and shiny finish lace this bracelet and make for a on trend accessory
Featured at the front centre is a geometrical bar that can be personalised by getting it engraved at all four sides with a name of your loved one you hold special
Product Highlights
Beautiful and bright Amethyst beads with smooth and shiny finish lace this bracelet and make for a on trend accessory
Featured at the front centre is a geometrical bar that can be personalised by getting it engraved at all four sides with a name of your loved one you hold special
Was £12.99 , You Save 25%

5 Instalments of £1.94
Details
https://www.tjc.co.uk/bracelets/personalised-engravable-bar-amethyst-beads-bracelet-size-7-7.5inch-D10075.html
Product Actions
Product Highlights
Beautiful and bright Amethyst beads with smooth and shiny finish lace this bracelet and make for a on trend accessory
Featured at the front centre is a geometrical bar that can be personalised by getting it engraved at all four sides with a name of your loved one you hold special
Product Details
Product Code

D10075

Metal Type

Stainless Steel

Shape

Bar
Product Description
In this bracelet, Amethyst beads are strung together to create a fashionable accessory. A geometrical bar in the centre of the front may be engraved on all four sides with the name of a loved one, date or a short message. The Amethyst Bracelet is a wonderful addition to any outfit. As a result of the stunning purple beads, this bracelet is guaranteed to catch everyone's attention when you wear it. To break up the monotony of the bracelet, two tiny metallic beads have been added to the length.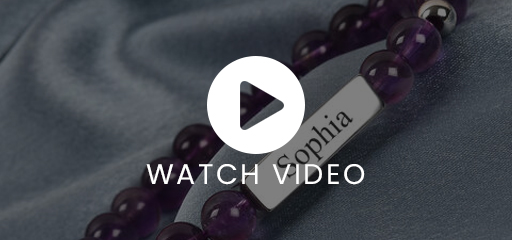 Know More about Engravable Bar Amethyst Beads Bracelet
Make this beautiful amethyst bracelet a part of your everyday look and get that trendy vibe to everything you wear. The beautiful purple colour of the beads makes it an outstanding one and is sure to grab everyone's attention when you wear it. So get the ID bar engraved with your wish to get that personal touch and get customizing!<
Two small metallic beads added to the length of the bracelet break the monotony of the jewellery piece as well as add a dynamic element to the hand jewellery
You need not worry on how to don this jewellery as it will give you a snug fit without fastening any clasp once slid on your wrist
This meaningful jewellery piece will not only be a great addition in your collection but will also for a special gift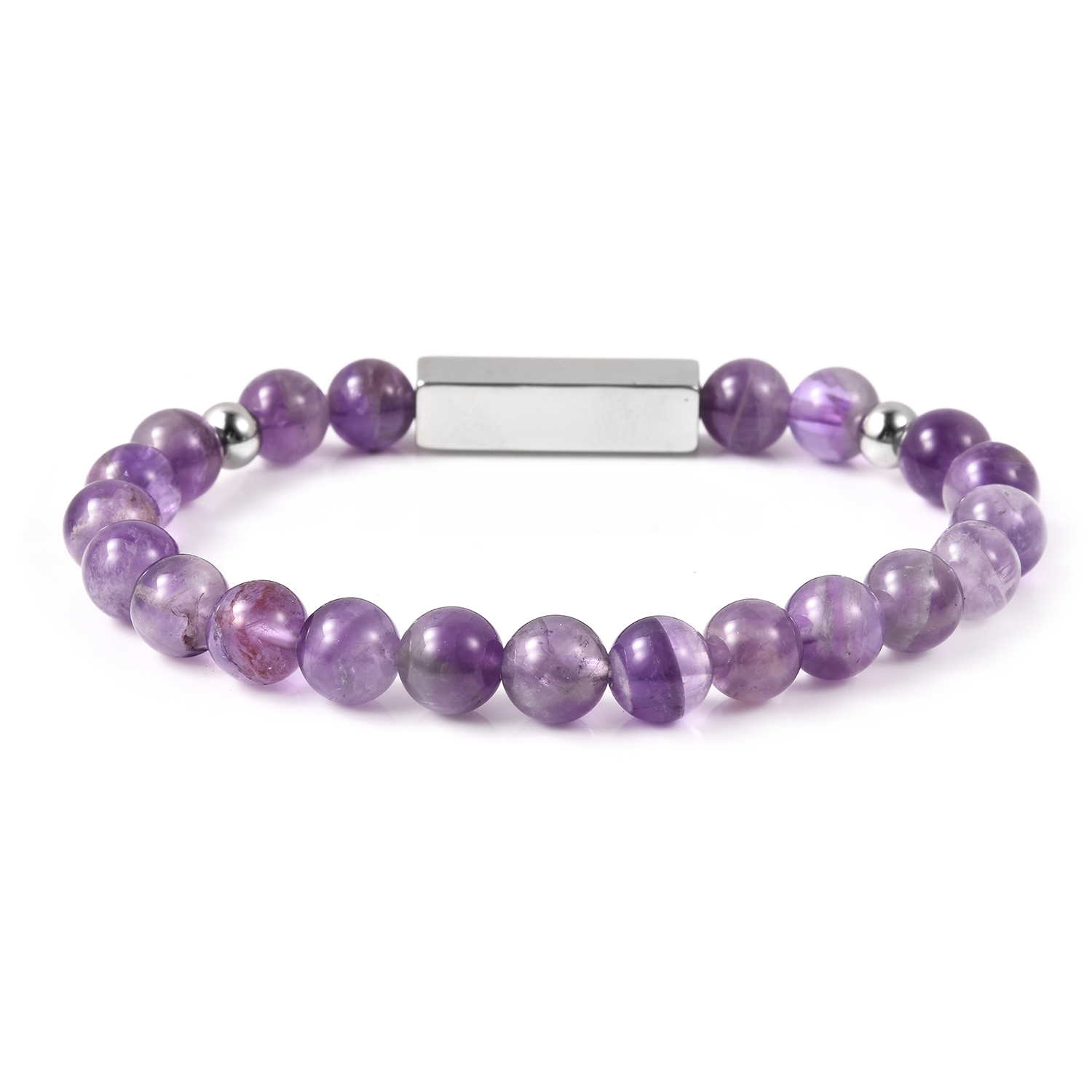 The bracelet fits so beautifully on the wrist and also is very comfortable to wear all day long.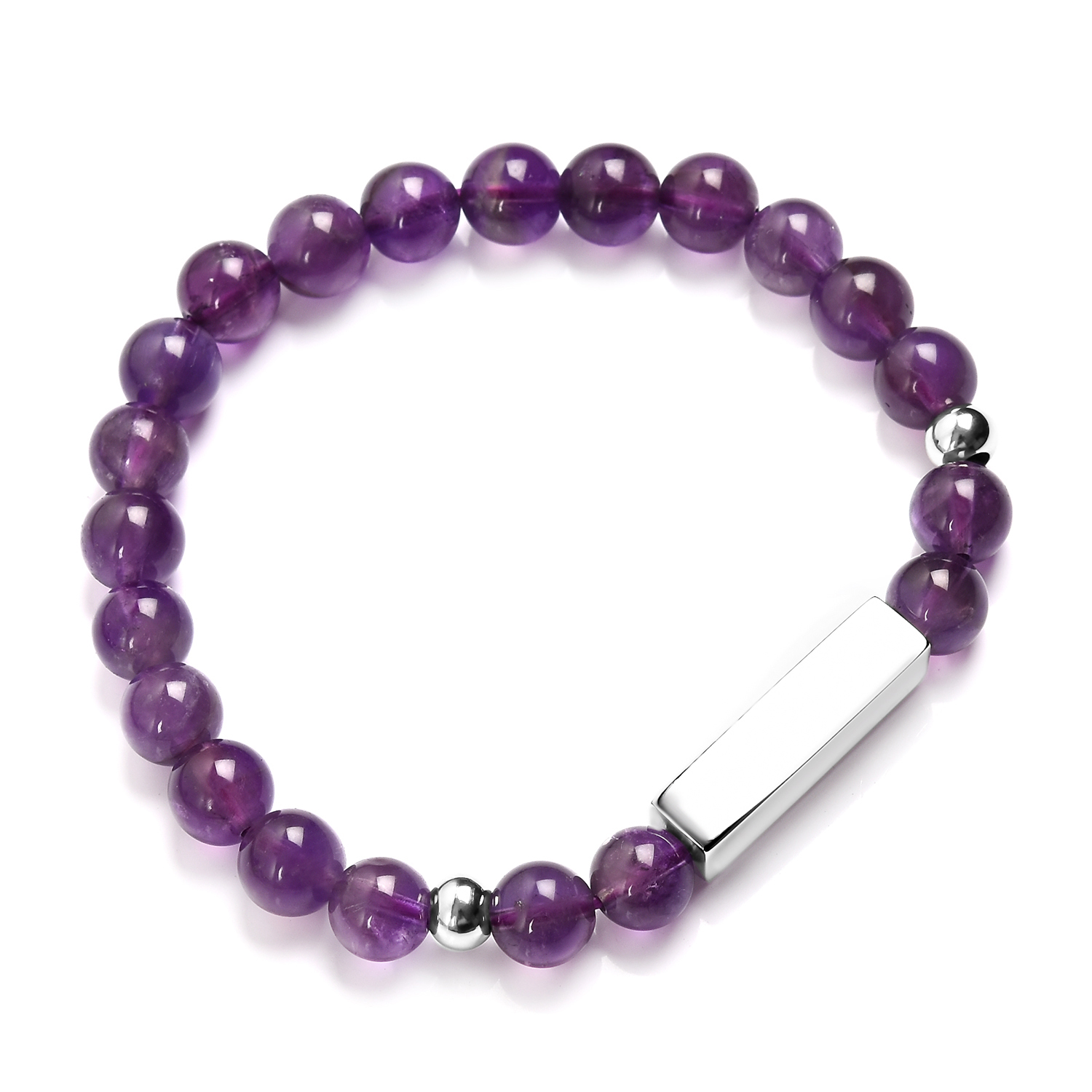 Make your loved ones feel special by engraving their name on the ID bar.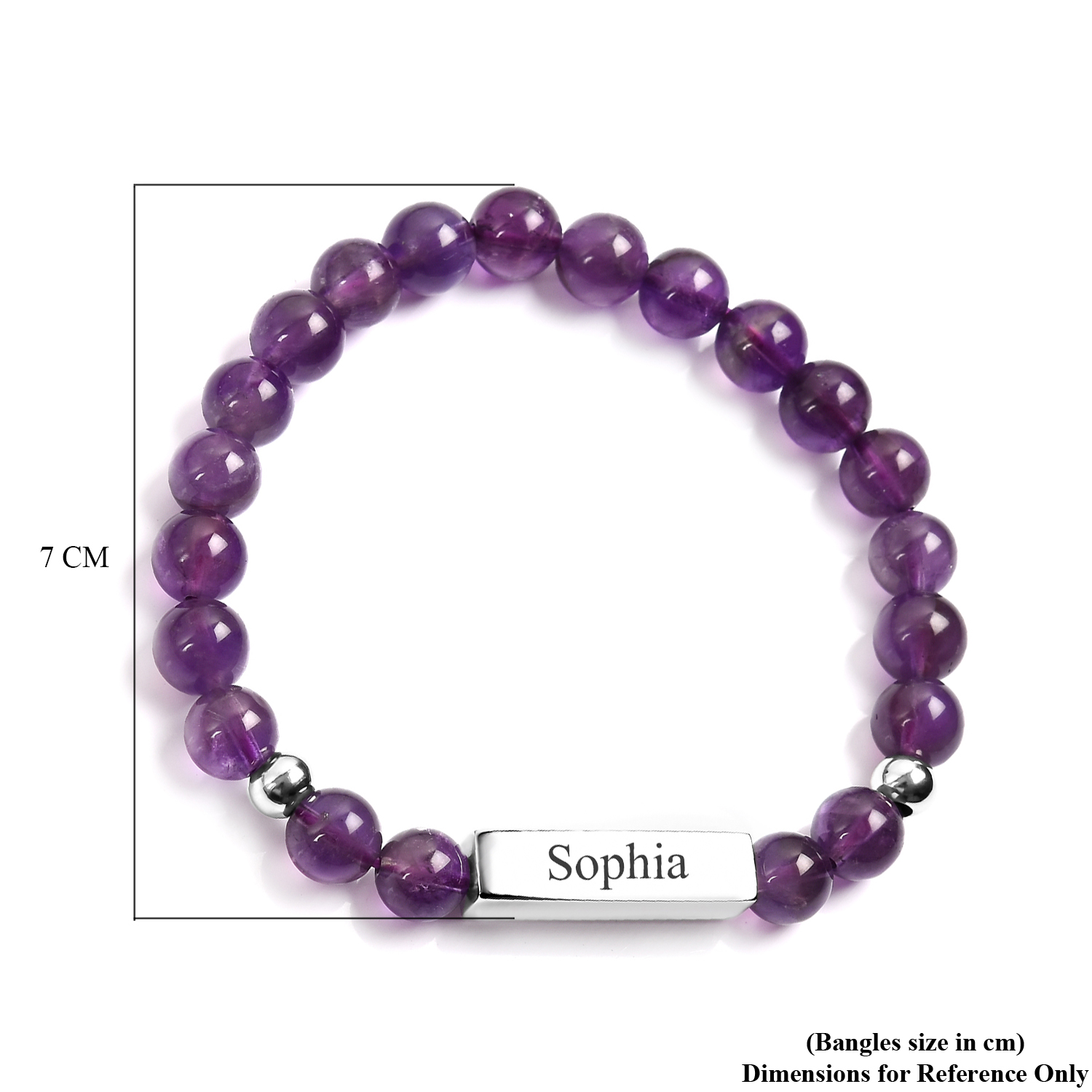 The colour and shine of the beads adds a very feminine touch to it.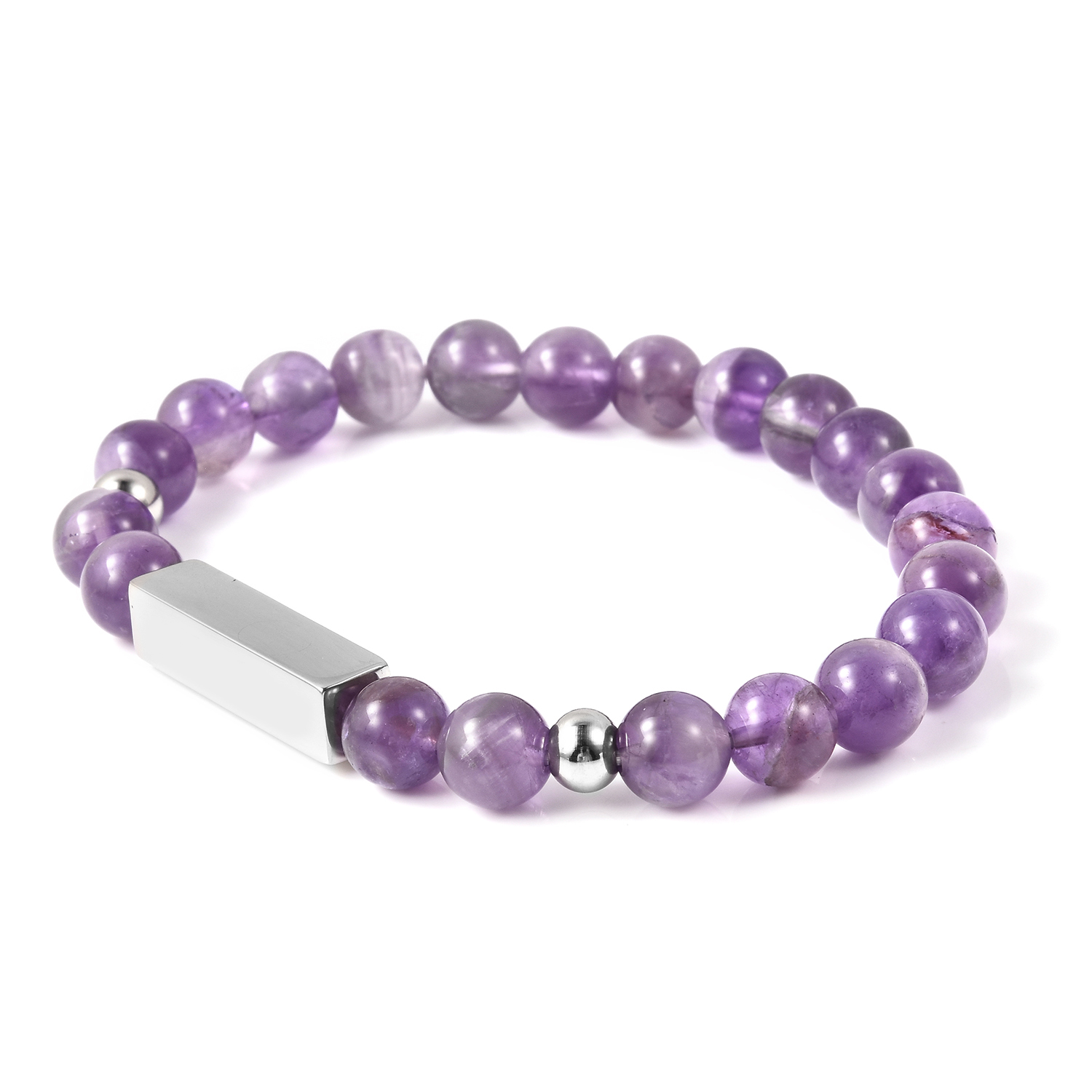 It comes with a beautiful gift pack making it ideal for gifting.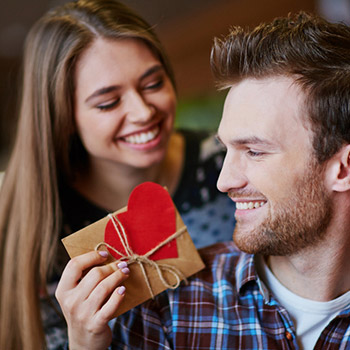 Perfect gift for her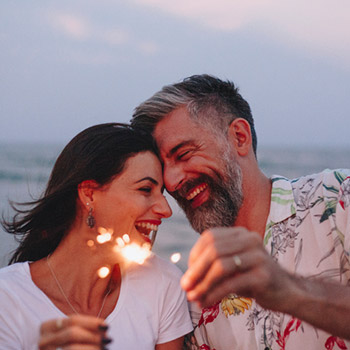 An ideal gift for anniversaries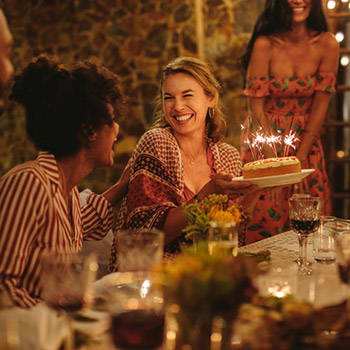 A wish of a special occasion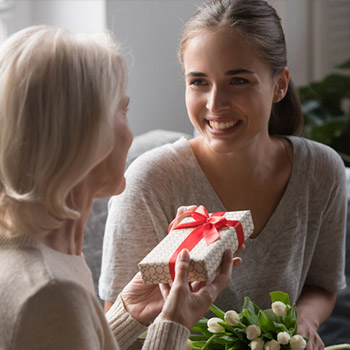 Or just to say that you're special