Lucy Q Drip Collection - Rhodium Overlay Sterling Silver Bracelet (Size - 8), Silver Wt. 9.50 Gms
Lucy Q Drip Collection - Rhodium Overlay Sterling Silver Bracelet (Size - 8)
OR 3 x £26.66 Interest-Free payments with

https://www.tjc.co.uk/bracelets/lucy-q-drip-collection---rhodium-overlay-sterling-silver-bracelet-size---8-7574633.html
100% secure checkout
24/7 Customer service
Extended Returns by 14 Jan 2024
Product Highlights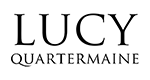 Lucy Q's Drip Collection is an ode to fluidity and transformation. Crafted with artistic precision, it captures life's ever-changing beauty. Like droplets of inspiration, it symbolises embracing change with grace. Elevate your style with this collection that encapsulates the essence of growth, reminding you to flow and evolve on your unique journey.
Crafted from 925 silver with a rhodium overlay
Smooth under gallery for an easy fit
Unique modern pear drop design
It has a lobster clasp fastening to secure the fit
Product Details
Brand

lucy q

Size

8

Colour

White

Style

Product Code

7574633

Metal Name

Sterling Silver

Metal Weight

9.500

Metal Karatage

925 Silver

Metal Type

Silver

Plating

Rhodium

Clasp

Lobster

Length

8 INCH

Gender

Female
Watch Presentation
Previously recorded videos may contain pricing, exclusivity claims or promotional offers that have expired.
How we Deliver Joy
Lovely Pieces of Jewellery
Got some lovely pieces of jewellery at TJC over the years. Quite a selection! Home department is good too. Love discounts and free delivery offers. Pleasure to browse through the lines. Thank you TJC.
- Mrs Svitlana Cook
Pleased With Everything
Beautiful products at fantastic prices. I am pleased with everything I have bought. All well made. Easy to order, kept informed of progress of purchases. Quick delivery. Everything well presented.
- Christine Brown
Great Service at Great Prices
Great service, great choice of quality products, at great prices. Excellent helpful company.
- Ms Glynis McDonnell
Supports Charity To Feed Children
Good website…easy ordering…excellent service…
Beautiful products…will be a regular place to purchase from.
Supports charity to feed children.
- Mrs Janet Howe