Tanzanite
Tanzanite Stone
Known for its awe-inspiring colour, tanzanite can be found in a spectrum of shades from pale violet-blue to ultramarine blue-purple. What's even more interesting is that this striking semi-precious stone is only found in Tanzania.
Origin & Supply of Tanzanite
A variety of the zoisite family, tanzanite originated from crystals which grew millions of years ago in deposits inside unusual elevations called inselbergs. This happened exclusively on a vast plain in the shadow of Mount Kilimanjaro. A gold prospector brought tanzanite to the western world in the late 60s. It was Tiffany's who introduced the gem to the general public under the name Tanzanite.
Optical Features
Because tanzanite is relatively soft and delicate (usually measures sits between 6.5 – 7 on the Mohs scale), it's most often set in necklaces and earrings. Most raw tanzanite crystals are originally tarnished by a brownish-yellow component, but this disappears in a heating process. During this procedure, careful attention must be paid to the moment the colour turns blue, or it can destroy the gem's brilliance.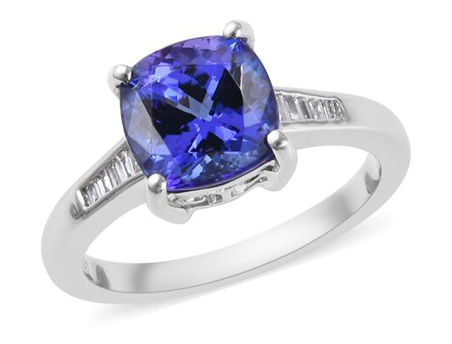 Gem Specs
Colour
Blue, Violet-blue
Crystal Structure
Orthorhombic
Sources
Blue, Violet, Green, Pink
Tanzanite Buyers Tips
Tanzanite is softer than many other gemstones, so it should always be worn carefully and never brought into contact with acids.
It's not advisable to buy a tanzanite engagement ring, as the daily wear and tear is not suited to this gem.
Tanzanite is extremely light sensitive. While some stones' colour will seem to change under incandescent light, the best gems look blue under any light.