STRADA Japanese Movement Silver Dial Crystal Studded Watch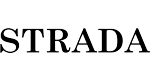 Product Highlights
DESIGN: A watch with a dazzling design formed by a brilliant random design in the dial and its borders that gleams boldly on the back of crystals scattered in it
JAPANESE MOVEMENT: This watch does not require manual winding since the Japanese movement is fuelled by the natural energy generated by your movement and motion and is accurate and precise
CRYTSAL STUDDED: The dial and borders of this watch has been studded with round faceted cut crystals in flush setting, instantly elevating it to a new level of elegance
WATER RESISTANT: Wearing this watch underwater or even somewhere where there is presence of water is not an issue as it is packed with water resistance attribute
MESH STRAP: Mesh pattern strap are aesthetically beautiful and has an advantage over leather strap in terms of durability as mesh straps has a longer time span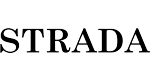 Product Highlights
DESIGN: A watch with a dazzling design formed by a brilliant random design in the dial and its borders that gleams boldly on the back of crystals scattered in it
JAPANESE MOVEMENT: This watch does not require manual winding since the Japanese movement is fuelled by the natural energy generated by your movement and motion and is accurate and precise
CRYTSAL STUDDED: The dial and borders of this watch has been studded with round faceted cut crystals in flush setting, instantly elevating it to a new level of elegance
WATER RESISTANT: Wearing this watch underwater or even somewhere where there is presence of water is not an issue as it is packed with water resistance attribute
MESH STRAP: Mesh pattern strap are aesthetically beautiful and has an advantage over leather strap in terms of durability as mesh straps has a longer time span

4 Instalments of £2.49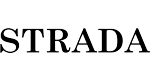 Product Highlights
DESIGN: A watch with a dazzling design formed by a brilliant random design in the dial and its borders that gleams boldly on the back of crystals scattered in it
JAPANESE MOVEMENT: This watch does not require manual winding since the Japanese movement is fuelled by the natural energy generated by your movement and motion and is accurate and precise
CRYTSAL STUDDED: The dial and borders of this watch has been studded with round faceted cut crystals in flush setting, instantly elevating it to a new level of elegance
WATER RESISTANT: Wearing this watch underwater or even somewhere where there is presence of water is not an issue as it is packed with water resistance attribute
MESH STRAP: Mesh pattern strap are aesthetically beautiful and has an advantage over leather strap in terms of durability as mesh straps has a longer time span
Product Details
Brand

strada

Movement

Japanese

Colour

Rose Gold

Strap Type

Milanese/Mesh Band

Material Name

Stainless Steel

Product Code

7323650

Number of Gemstones

170

Type

Wrist Watch

Dial

Literal

Case Finish

Gloss

Case Material

Alloy

Case Shape

Round

Dial Color

Pink

Strap Closure Type

Buckle

Strap Color

Rose Gold

Case Color

Rose Gold

Features

12-Hour Dial, Crystal Studded, LightWeight, Water Resistant

Gender

Female

Main Stone Name

crystal

Collection

Designer
Stone Details
White Crystal Round 1.3-2mm Faceted Cut

Qty: 170 Weight: 5.000ct.
Product Description
A watch with a dazzling design formed by a brilliant random design in the dial and its borders, which gleams brightly on the backs of crystals strewn about. Because the Japanese movement is accurate and precise, and is powered by the natural energy generated by your movement and motion, this watch does not require manual winding. The dial and borders of this watch are adorned with round faceted cut crystals in flush setting, instantly elevating it to a new level of elegance. Because it has a water resistance feature, wearing this watch underwater or anywhere near water is not an issue. Mesh pattern straps are aesthetically pleasing and outperform leather straps in terms of performance.