RHAPSODY 1 Ct. IGI Certified Diamond VS/E-F Eternity Band Ring in 950 Platinum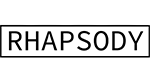 Product Highlights
DESIGN: A band ring of the highest audacity with a series of round faceted cut Diamonds covering its entire surface in a circular design
STONE DETAILS: Round faceted cut Diamonds can be witnessed on this ring in a circular fashion with prong setting studding them
SHANK: A band ring shank has been used which have spaces in its design to embellish all these Diamonds inside of it
METAL DETAILS: 950 Platinum is one of the rarest metal going around and offers its gorgeous white sheen to this ring
METAL WEIGHT: Since only 3.350 grams of metal weight has been used in this ring you can add this to your daily wear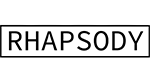 Product Highlights
DESIGN: A band ring of the highest audacity with a series of round faceted cut Diamonds covering its entire surface in a circular design
STONE DETAILS: Round faceted cut Diamonds can be witnessed on this ring in a circular fashion with prong setting studding them
SHANK: A band ring shank has been used which have spaces in its design to embellish all these Diamonds inside of it
METAL DETAILS: 950 Platinum is one of the rarest metal going around and offers its gorgeous white sheen to this ring
METAL WEIGHT: Since only 3.350 grams of metal weight has been used in this ring you can add this to your daily wear
3873776
Was £1,499.99 , You Save 7%

5 Instalments of £279.99
for free fast delivery
& Extended Warranty
Equivalent to £6.67 / month (
save

£15.89
)
Unlimited Free Delivery
Free Fast Delivery
Seamless access
No Minimum Spend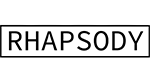 Product Highlights
DESIGN: A band ring of the highest audacity with a series of round faceted cut Diamonds covering its entire surface in a circular design
STONE DETAILS: Round faceted cut Diamonds can be witnessed on this ring in a circular fashion with prong setting studding them
SHANK: A band ring shank has been used which have spaces in its design to embellish all these Diamonds inside of it
METAL DETAILS: 950 Platinum is one of the rarest metal going around and offers its gorgeous white sheen to this ring
METAL WEIGHT: Since only 3.350 grams of metal weight has been used in this ring you can add this to your daily wear
Product Details
Brand

rhapsody

Size

P

Product Code

3873776

Total Gem Weight

1.000ct.

Metal Weight

3.350

Type

Web Exclusive
Diamond Details
White Diamond Round 1.9mm Full Cut

Qty: 30 Weight: 1.000ct.
Product Description

Don't miss out on this eternity band ring if you're looking for an accessory with a little more edge. The charming design of this Rhapsody Collection ring is enhanced with precisely placed certified diamonds. Carved diamond holders on the frames add an exquisite touch to the ring. With the startling glow of 950 platinum, the backing of the ring looks impressive. Style this beautiful ring with other stacking rings to leave a long-lasting impression in any event.
The round-cut diamonds embedded in the ring will bewitch you with their pure white hue
Lustrous finish and polished shank double the charm of this beauty
The flawless and luxe 950 platinum construction gives a sumptuous appeal to this band ring
Manifest your inner majesty with this diamond-studded ring exclusively from the RHAPSODY collection