2 Ct Natural White and Yellow Diamond I1 /G-H Cluster Ring in 14K Yellow and White Gold

5 Instalments of £359.99
Details
https://www.tjc.co.uk/fashion/ny-close-out-deal--14k-yellow-white-gold-natural-white-and-yellow-diamond-i2-%2Fg-h-cluster-ring-2.00-ct-6701259.html
Product Actions
for free fast delivery
& Extended Warranty
Equivalent to £6.67 / month (
Save

£15.89
)
Unlimited Free Delivery
Free Fast Delivery
Seamless access
No Minimum Spend
STYLE: Graced in the blend of white and yellow lustre, this cluster ring can be styled with any festive attire without having a second thought
GEMSTONE CUT AND CARAT: The ring features 60 yellow and white diamonds I1 /G-H certification of 1 Ct., cut in round shapes and placed to form a cluster that looks like a lustrous treasure
GEMSTONE SPECIALITY: The diamonds symbolise an unbreakable bond of love, with their strong bond of atoms. Its brilliance is a symbol of wisdom.
METAL AND WEIGHT: The ring is crafted from 6.4 gram of 14k Gold. Gold is a regal metal, that expresses your inner richness with its rich lustre
COMFORTABLE: With diamonds graced on the band, the ring is designed with a shank that makes it comfortable to wear
Live TV Presentation
NY Close Out Deal- 14K Yellow & White Gold Natural White and Yellow Diamond (I2 /G-H) Cluster Ring 2.00 Ct,
<ul><li>STYLE: Graced in the blend of white and yellow lustre, this cluster ring can be styled with any festive attire without having a second thought</li><li>GEMSTONE CUT AND CARAT: The ring features 60 yellow and white diamonds I1 /G-H certification of 1 Ct., cut in round shapes and placed to form a cluster that looks like a lustrous treasure</li><li>GEMSTONE SPECIALITY: The diamonds symbolise an unbreakable bond of love, with their strong bond of atoms. Its brilliance is a symbol of wisdom.</li><li>METAL AND WEIGHT: The ring is crafted from 6.4 gram of 14k Gold. Gold is a regal metal, that expresses your inner richness with its rich lustre</li><li>COMFORTABLE: With diamonds graced on the band, the ring is designed with a shank that makes it comfortable to wear</li></ul>
Previously recorded videos may contain pricing, exclusivity claims or promotional offers that have expired.
STYLE: Graced in the blend of white and yellow lustre, this cluster ring can be styled with any festive attire without having a second thought
GEMSTONE CUT AND CARAT: The ring features 60 yellow and white diamonds I1 /G-H certification of 1 Ct., cut in round shapes and placed to form a cluster that looks like a lustrous treasure
GEMSTONE SPECIALITY: The diamonds symbolise an unbreakable bond of love, with their strong bond of atoms. Its brilliance is a symbol of wisdom.
METAL AND WEIGHT: The ring is crafted from 6.4 gram of 14k Gold. Gold is a regal metal, that expresses your inner richness with its rich lustre
COMFORTABLE: With diamonds graced on the band, the ring is designed with a shank that makes it comfortable to wear

5 Instalments of £359.99
Details
https://www.tjc.co.uk/fashion/ny-close-out-deal--14k-yellow-white-gold-natural-white-and-yellow-diamond-i2-%2Fg-h-cluster-ring-2.00-ct-6701259.html
Product Actions
for free fast delivery
& Extended Warranty
Equivalent to £6.67 / month (
Save

£15.89
)
Unlimited Free Delivery
Free Fast Delivery
Seamless access
No Minimum Spend
STYLE: Graced in the blend of white and yellow lustre, this cluster ring can be styled with any festive attire without having a second thought
GEMSTONE CUT AND CARAT: The ring features 60 yellow and white diamonds I1 /G-H certification of 1 Ct., cut in round shapes and placed to form a cluster that looks like a lustrous treasure
GEMSTONE SPECIALITY: The diamonds symbolise an unbreakable bond of love, with their strong bond of atoms. Its brilliance is a symbol of wisdom.
METAL AND WEIGHT: The ring is crafted from 6.4 gram of 14k Gold. Gold is a regal metal, that expresses your inner richness with its rich lustre
COMFORTABLE: With diamonds graced on the band, the ring is designed with a shank that makes it comfortable to wear
Product Description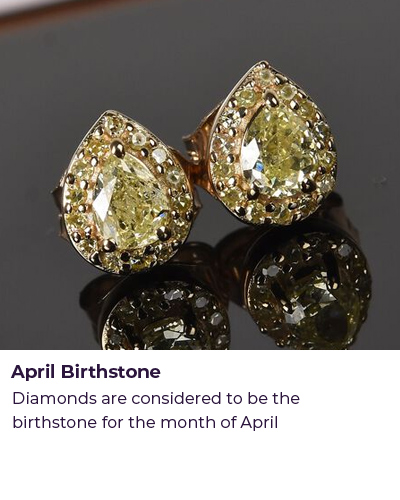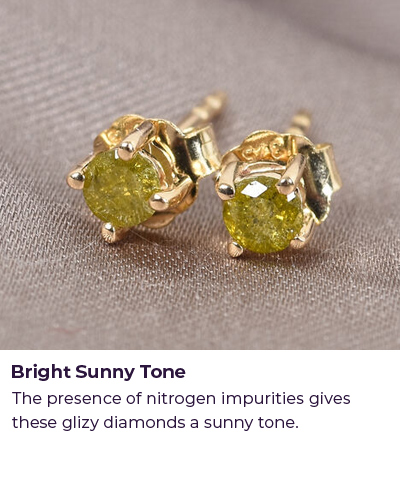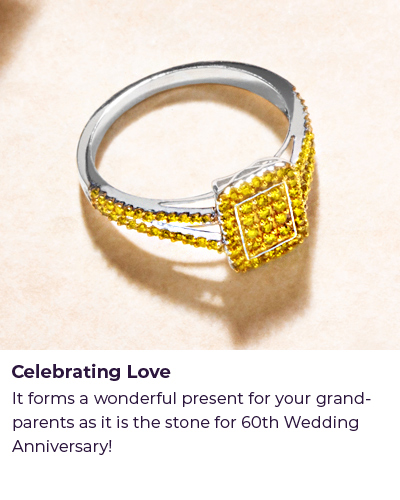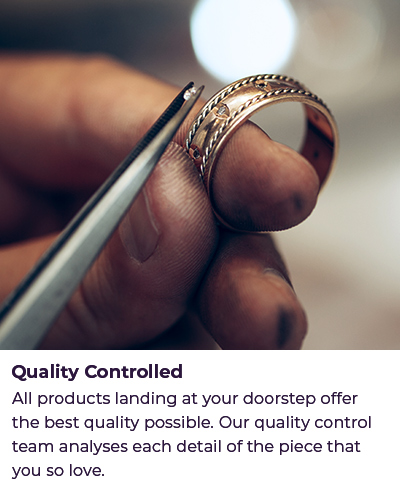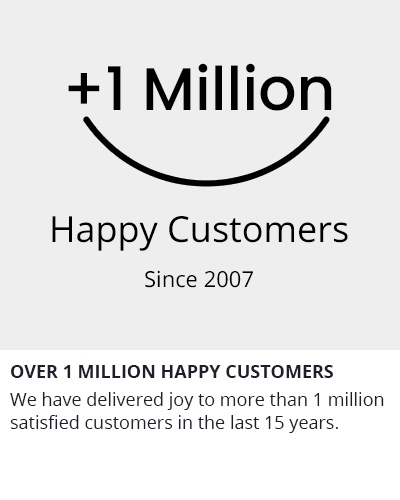 Product Details
Size

J

Product Code

6701259

Number of Diamonds

60

Total Gem Weight

1.000ct.

Metal Name

Metal Weight

5.400

Metal Karatage

14K Gold

Metal Type

Gold

Main Stone Name

white diamond

Diamond Details

| | | |
| --- | --- | --- |
| Name | Qty | Weight |
| Natural White Diamond Round Mix Full Cut | 4 | 0.067ct. |
| Natural White Diamond Round Mix Full Cut | 4 | 0.067ct. |
| Natural Yellow Diamond Round Mix Full Cut | 10 | 0.174ct. |
| Natural Yellow Diamond Round Mix Full Cut | 22 | 0.346ct. |
| Natural Yellow Diamond Round Mix Full Cut | 10 | 0.172ct. |