ILIANA 1.25 Ct AAA Boyaca Colombian Emerald and Diamond Ballerina Ring in 18K Yellow Gold SI GH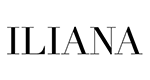 Product Highlights
Free Resizing +/- 3 Sizes, Please contact customer care after order
Embedded with the ultra-gorgeous oval shaped Boyacá Colombian Emerald
The shoulders of the ring are decorated with baguette shaped diamonds
The oval shaped gemstone is offered in AAA quality
The ring features a Ballerina design
Set in the unmatchable sheen of 18k yellow gold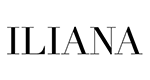 Product Highlights
Free Resizing +/- 3 Sizes, Please contact customer care after order
Embedded with the ultra-gorgeous oval shaped Boyacá Colombian Emerald
The shoulders of the ring are decorated with baguette shaped diamonds
The oval shaped gemstone is offered in AAA quality
The ring features a Ballerina design
Set in the unmatchable sheen of 18k yellow gold
Was £1,499.99 , You Save 47%
Details
https://www.tjc.co.uk/rings/iliana-18k-yellow-gold-aaa-boyaca-colombian-emerald-ovl-8x6-mm-diamond-si%2Fg-h-ballerina-ring-1.250-ct.-M3511412.html
Product Actions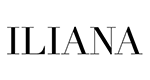 Product Highlights
Free Resizing +/- 3 Sizes, Please contact customer care after order
Embedded with the ultra-gorgeous oval shaped Boyacá Colombian Emerald
The shoulders of the ring are decorated with baguette shaped diamonds
The oval shaped gemstone is offered in AAA quality
The ring features a Ballerina design
Set in the unmatchable sheen of 18k yellow gold
Product Details
Brand

iliana

Color

Green

Product Code

M3511412

Number of Diamonds

10

Total Gem Weight

1.250ct.

Gender

NotApplicable

Diamond Details

Diamond Taper Bagguet 1.8x0.9x0.45mm Faceted

Qty: 10 Weight: 0.130ct.

Stone Details

Boyaca Colombian Emerald Oval 8x6mm Faceted

Qty: 1 Weight: 1.120ct.
Product Description
With the looks like a giant and beautiful moon, this pair of earrings is adorned with very unique and rare AAA quality of South Sea Golden Pearl. Available with the lever back, these earrings are further moulded in high grade metal finish of 18 Karat gold, offering the additional golden glimmer to the product.