RHAPSODY 2.10 Ct AAAA Tanzanite and Diamond VS EF Pendant in 950 Platinum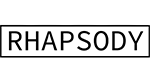 Product Highlights
OWN THE EXCLUISVE- This pendant is crafted to accentuate the mesmerising beauty of its wearer and serve as a statement piece
EXTRA OVER ORDINARY- The pendant is decked with a rare enchantment of a trillion-cut Tanzanite
OWN THE BEST- The Tanzanite is faceted from the surface and is featured in a rare AAAA grade finish
MADE FOR YOU- The mid-night blue colour of Tanzanite is captured with 2.000 carats of weight
A DREAMY CREATION- A trillion cut diamond is placed on the head of the pendant
CRAFTED TO FLAUNT- The frame of this magical creation is carved using 950 Platinum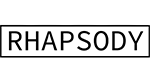 Product Highlights
OWN THE EXCLUISVE- This pendant is crafted to accentuate the mesmerising beauty of its wearer and serve as a statement piece
EXTRA OVER ORDINARY- The pendant is decked with a rare enchantment of a trillion-cut Tanzanite
OWN THE BEST- The Tanzanite is faceted from the surface and is featured in a rare AAAA grade finish
MADE FOR YOU- The mid-night blue colour of Tanzanite is captured with 2.000 carats of weight
A DREAMY CREATION- A trillion cut diamond is placed on the head of the pendant
CRAFTED TO FLAUNT- The frame of this magical creation is carved using 950 Platinum
2956697
Was £1,499.99 , You Save 14%

5 Instalments of £257.99
Details
https://www.tjc.co.uk/pendants/rhapsody-950-platinum-aaaa-tanzanite-trl-diamond-vs%2Fe-f-pendant-2.25-ct-2956697.html
Product Actions
for free fast delivery
& Extended Warranty
Equivalent to £6.67 / month (
save

£15.89
)
Unlimited Free Delivery
Free Fast Delivery
Seamless access
No Minimum Spend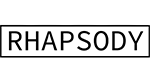 Product Highlights
OWN THE EXCLUISVE- This pendant is crafted to accentuate the mesmerising beauty of its wearer and serve as a statement piece
EXTRA OVER ORDINARY- The pendant is decked with a rare enchantment of a trillion-cut Tanzanite
OWN THE BEST- The Tanzanite is faceted from the surface and is featured in a rare AAAA grade finish
MADE FOR YOU- The mid-night blue colour of Tanzanite is captured with 2.000 carats of weight
A DREAMY CREATION- A trillion cut diamond is placed on the head of the pendant
CRAFTED TO FLAUNT- The frame of this magical creation is carved using 950 Platinum
Product Details
Brand

rhapsody

Product Code

2956697

Number of Gemstones

1

Number of Diamonds

1

Total Gem Weight

2.250ct.

Metal Name

Metal Weight

1.120

Metal Karatage

950P

Metal Type

Platinum

Type

Web Exclusive

Gender

NotApplicable

Main Stone Name

tanzanite

Diamond Details

White Diamond Trillion 3mm Carving Cut

Qty: 1 Weight: 0.080ct.

Stone Details

AAAA Tanzanite Trillion 8mm Faceted Cut

Qty: 1 Weight: 2.174ct.
Product Description
A rare Tanzanite finds its way into this classy-looking pendant with a solitaire silhouette embellished by a lone, resplendent diamond. RHAPSODY has fashioned this lovely pendant from finest grade platinum leaving your eyes dazzled by mirror-like sheen. An extraordinary trillion-cut Tanzanite (2.10 Ct) of AAAA quality is offered a luxuriously rich display on prongs. A trillion-cut diamond (VS/E-F) is set on the bail in inverted position overseeing the play of colours on the faceted surface of the tanzanite.