RHAPSODY 0.50 Ct AAAA Ceylon Blue Sapphire Open Heart Pendant in 950 Platinum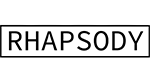 Product Highlights
RHAPSODY COLLECTION: The pendant from the Rhapsody Collection, which is adorned with the dazzling gleam of Ceylon Blue Sapphire, is perfect for making onlookers envious of your collection
METAL DETAILS: The beautiful pendant is designed in the endless gloss of stamped 950 platinum, bringing a remarkable charm to your style
GEMSTONE SETTING: The gemstones are beautifully secured in a prong setting. The setting is famed for allowing maximum light to hit on gem's surface for added brilliance
GEMSTONE WEIGHT: The open heart pendant is adorned with gorgeous round cut Ceylon Blue Sapphire, with a total gem weight of 42.96 Ct.
DESIGN INSPIRATION: This gorgeous open heart-shaped pendant can reveal all the emotions of your heart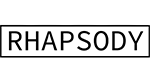 Product Highlights
RHAPSODY COLLECTION: The pendant from the Rhapsody Collection, which is adorned with the dazzling gleam of Ceylon Blue Sapphire, is perfect for making onlookers envious of your collection
METAL DETAILS: The beautiful pendant is designed in the endless gloss of stamped 950 platinum, bringing a remarkable charm to your style
GEMSTONE SETTING: The gemstones are beautifully secured in a prong setting. The setting is famed for allowing maximum light to hit on gem's surface for added brilliance
GEMSTONE WEIGHT: The open heart pendant is adorned with gorgeous round cut Ceylon Blue Sapphire, with a total gem weight of 42.96 Ct.
DESIGN INSPIRATION: This gorgeous open heart-shaped pendant can reveal all the emotions of your heart

3 Instalments of £76.66
Details
https://www.tjc.co.uk/pendants/rhapsody-950-platinum-aaaa-royal-ceylon-sapphire-open-heart-pendant-0.50-ct.-3599663.html
Product Actions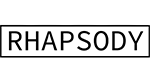 Product Highlights
RHAPSODY COLLECTION: The pendant from the Rhapsody Collection, which is adorned with the dazzling gleam of Ceylon Blue Sapphire, is perfect for making onlookers envious of your collection
METAL DETAILS: The beautiful pendant is designed in the endless gloss of stamped 950 platinum, bringing a remarkable charm to your style
GEMSTONE SETTING: The gemstones are beautifully secured in a prong setting. The setting is famed for allowing maximum light to hit on gem's surface for added brilliance
GEMSTONE WEIGHT: The open heart pendant is adorned with gorgeous round cut Ceylon Blue Sapphire, with a total gem weight of 42.96 Ct.
DESIGN INSPIRATION: This gorgeous open heart-shaped pendant can reveal all the emotions of your heart
Product Details
Brand

rhapsody

Color

Blue

Style

Cluster Pendant, Heart Pendant

Product Code

3599663

Number of Gemstones

24

Total Gem Weight

0.500ct.

Metal Name

Metal Weight

1.500

Metal Karatage

950

Metal Type

Platinum

Type

Web Exclusive

Height

2CM

Fine Jewellery

Yes

Gender

Female

Main Stone Name

ceylon sapphire

Total Weight

42.96
Stone Details
Ceylon Sapphire Round 1.5mm Faceted Cut

Qty: 24 Weight: 0.500ct.
Product Description
This ultra-chic heart pendant displays a spellbinding design that will tell your darling how much you love him. Neckpiece is designed in an open heart style that looks so exquisite. This heart is ornated with sparkling round cut Ceylon Blue Sapphire stones. These stones radiate the magnificent hues of a midnight blue colour. This beautiful heart pendant is moulded out of 950 platinum.